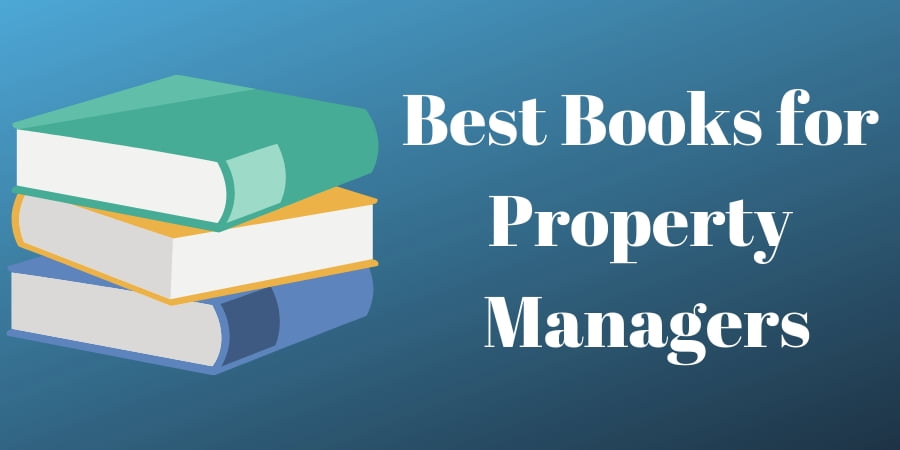 Mastering the skills needed to run a property management company can take a lifetime of experience.
Running a company is tough work.
It's important you enjoy all aspects of managing a business if you're going to have a successful property management company.
If you're looking to expand your knowledge, we made a list of the top 30 books and resources for property managers like yourself.
Ready?
Check out the list below!
Improve Your Real Estate Management Business With These 30 Amazing Books
They Ask You Answer – By Marcus Sheridan  (Marketing)
Marcus Sheridan's book helps you understand how to approach building a marketing strategy for your property management company. He goes into detail about how to use the internet to bring in countless leads for your business. If you're not crystal clear on how to use inbound marketing to grow your property management company, this book is for you.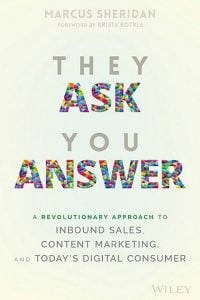 Property Management Systems From A to Z – By Dick Jonilonis (Operations)
If you're looking to improve your company's operations this book is for you. Dick Jonilonis goes into detail on how you can improve your operations and motivate your property managers to work within your company's systems.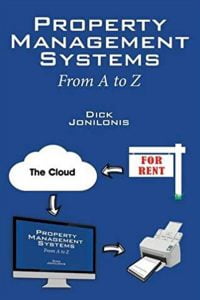 Make It Ring  by  Mike O'Neil, Dylan O'Neil and Audrey O'Neil
This book is a simple 3 step plan to help you get more exclusive property management leads. It's an effective strategy guide that teaches property management company owners what exclusive leads are and why you MUST have them. Make It Ring is applicable weather you are just starting your property management business or already at a decent size and trying to scale.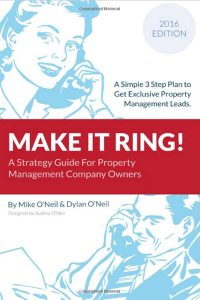 Extreme Ownership  by Jocko Willink (Management)
Written by a Navy Seal, Jocko Willink, this book teaches leadership principles you can put to action in your company. Jocko does a great job teaching you how to build an efficient and effective team that will help you dominate your local market.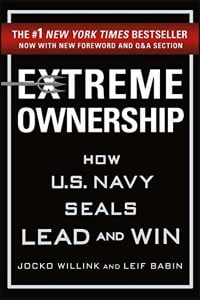 Dare to Lead by Brene Brown
The ultimate playbook for developing brave leaders and courageous cultures. Daring leadership is a collection of four skill sets that apply to any property manager that is leading a team. Brown goes into the details of brave work, tough conversations, and showing up to work with our whole hearts.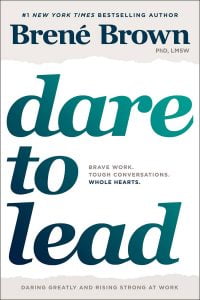 Traction: Get a Grip on Your Business by Gino Wickman
In Traction, you'll learn the secrets of strengthening the six key components of your property management business. You'll discover simple yet powerful ways to run your company that will give you and your leadership team more focus, more growth, and more enjoyment.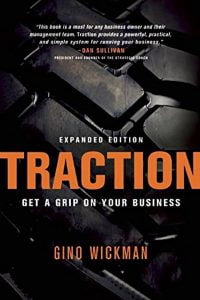 Numbers Game: The science of growing a rent roll by Ben White
Growth is a numbers game in the sense that growth is a science that can be measured, tracked and optimised. This book uses powerful consumer research to show you how every market can be assessed for its growth potential. Every lead source can be identified through one of five growth channels. And every growth goal can be supported with the help of a targeted marketing campaign.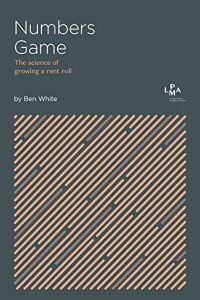 Clockwork by Mike Michalowicz
Do you worry that your business will collapse without your constant presence?
Mike Michalowicz, the author of Profit First and other small-business bestsellers, offers a straightforward step-by-step path out of this dilemma. In Clockwork, he draws on more than six years of research and real-life examples to explain his simple approach to making your business ultra-efficient.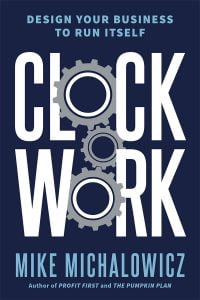 40 Hour Work Year by Scott Fritz
Whether you are in the early stages of your property management company, experiencing hyper growth, or ready to head for the big money exit, The 40 Hour Work Year will give you the perspective needed to create the business success and personal freedom you desire! Experience Scott Fritz's entrepreneurial journey first hand, as he shares with you the business tools, action focused exercises and mindset philosophy that allowed him to achieve The 40 Hour Work Year.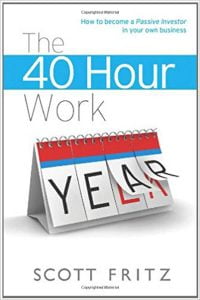 4 Hour Work Week by Tim Ferris
Though this book promises a longer workweek than the previous recommendation, it's a great read that helps you escape your 9-5 lifestyle. Forget the old concepts of retirement and a deferred life plan. There is no need to wait and every reason not to, especially in unpredictable economic times. For living more and working less, this book is the blueprint.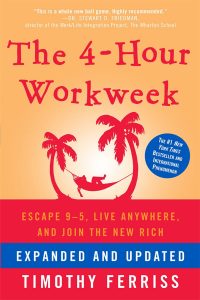 Growth IQ by Tiffani Bova
Trying to find the one right move that will improve your property management business's performance can feel overwhelming. But, as you'll discover in Growth IQ, there are just 10 simple – but easily misunderstood – paths to growth, and every successful growth strategy can be boiled down to picking the right combination and sequence of these paths for your current context.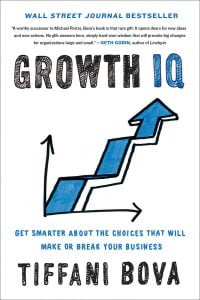 What the heck is EOS? by Gino Wickman
Designed to engage employees in the EOS process and tools, What the Heck is EOS? uses simple, straightforward language and provides questions about each tool for property managers and employees to discuss creating more ownership and buy-in at the staff level. If you want your employees to have a better understanding of EOS, be more engaged, and take an active role in helping achieve your company's vision, this book is for you.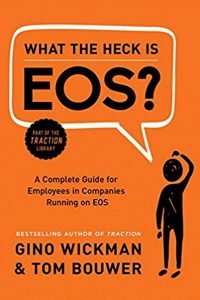 Lean Analytics by Alistair Croll and Benjamin Yoskovitz
This book lays out practical, proven steps to take a young property management company from initial idea to market fit and beyond. Packed with over 30 case studies and based on a year of interviews with over a hundred founders and investors, the book is an invaluable, practical guide for Lean Startup practitioners everywhere.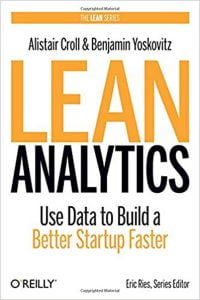 Building a StoryBrand by Donald Miller
Building a StoryBrand will forever transform the way you talk about who you are, what you do, and the unique value you bring to rental property owners. Donald Miller's StoryBrand process is a proven solution to the struggle business leaders face when talking about their businesses. This revolutionary method for connecting with customers will provide you with the ultimate competitive advantage.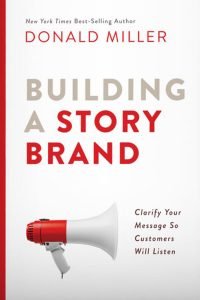 Scaling Up by Vern Harnish
In Scaling Up, Harnish and his team share practical tools and techniques for building an industry-dominating business. These approaches have been honed from over three decades of advising tens of thousands of CEOs and executives and helping them navigate the increasing complexities (and weight) that come with scaling up a venture. This book is written so everyone (from frontline employees to senior executives) can get aligned in contributing to the growth of a business.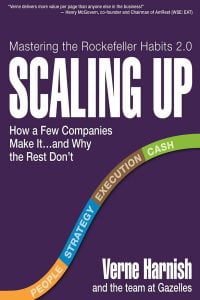 Be A Successful Property Manager by Roger Woodson
This book is valuable to anyone who is thinking about investing in a rental property or is considering a job as a property manager. It is a unique resource that covers the basics and gives you the information and techniques to operate with efficiency and profitability.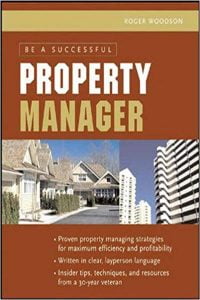 The Rental Property Manager's Toolbox by Jamaine Burrell
This book is another great book that brings it back to the basics for property managers who need an easy read or someone who is new to the game. The information presented in this book will allow a rental property manager to become more pro-active, preventing small problems from becoming sticky situations. I recommend this book to anyone interested in simplifying and streamlining their business.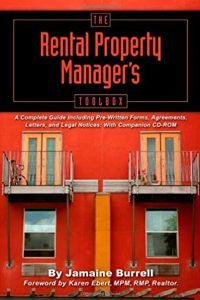 What Every Real Estate Investor Needs to Know About Cash Flow: And 36 Other Key Financial Measures by Frank Gallinelli
What Every Real Estate Investor Needs to Know About Cash Flow removes the guesswork from investing in real estate by teaching you how to crunch numbers like a pro, so you can confidently judge a property's value and ensure it provides long-term returns. It is a classic guide to real estate investing and must-read book for anyone at any stage of the investment process.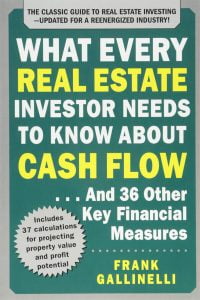 The Property Management Tool Kit by Mike Beirne
This manual not only provides you with new tips on tenant screening and tenant retention but also prudent property management strategies that you can use as soon as you put the book down. The Property Management Tool Kit goes beyond the basics, giving you all the guidance you need to successfully manage your properties, avoid pitfalls, and make a profit.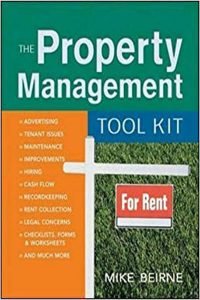 Principles: Life and Work by Ray Dalio
Ray Dalio, one of the world's most successful investors and entrepreneurs, shares the unconventional principles that he's developed, refined, and used over the past forty years to create unique results in both life and business. Any property manager or property management company can adopt these principles to help achieve their goals.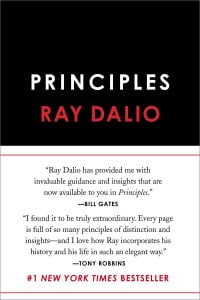 E-Myth Mastery: The Seven Essential Disciplines for Building a World-Class Company by Michael E. Gerber
This is the book that will show you the difference between being an entrepreneur versus doing a job. It will show you how to get money when the bank won't give it to you. How to develop the best people when you can't afford to pay them competitive wages. How to increase the predictability of what your business is able to promise, and then how to keep that promise, every single time, no matter where you are or what you're doing.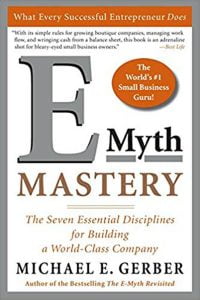 Content Machine: Use Content Marketing to Build a 7-Figure Business with Zero Advertising by Dan Norris
Content Machine simplifies the otherwise challenging process of creating content with impact. It does so by teaching the fundamentals of content marketing, how to create great content and how to stand out from the crowd. This is a great read that's full of tips, tactics, & strategies that you can use for your property management business right away.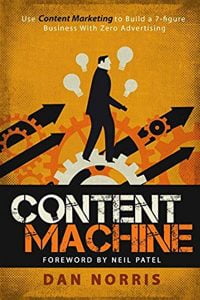 Think and Grow Rich by Napoleon Hill
In Think and Grow Rich, Hill draws on stories of Andrew Carnegie, Thomas Edison, Henry Ford, and other millionaires of his generation to illustrate his principles, and the Law of Success philosophy that forms the basis of his books. This timeless book will teach you the secret of true and lasting success. 
The Landlord Entrepreneur: Double Your Profits with Real Estate Property Management by Bryan M. Chavis
The Landlord Entrepreneur shifts the focus from dealing exclusively with residential real estate to building a dynamic property management business. With Chavis's modern take on real estate, you will learn the five phases of property management and the skills needed to successfully move through them – as well as the hacks and tricks to build your profitable business from the ground up.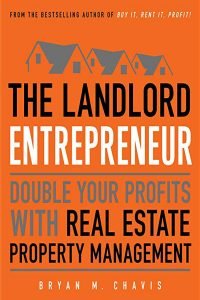 The 21 Irrefutable Laws of Leadership by John C. Maxwell
If you've never read The 21 Irrefutable Laws of Leadership, you've been missing out on one of the best-selling leadership books of all time. This book is a must for property managers who have areas of responsibility that impact others. If you want to make a difference in your life and those who work around you, this book should be required reading.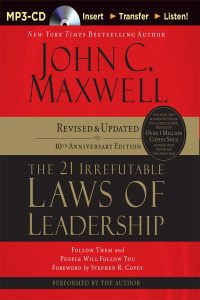 Good to Great: Why Some Companies Make the Leap & Others Don't by Jim Collins
Over five years, Jim Collins and his research team have analyzed the histories of 28 companies, discovering why some companies make the leap and others don't. From addressing leadership to diving into technology, this is a great read for any property manager's professional development.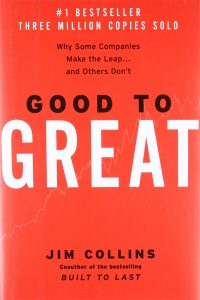 Getting Things Done: The Art of Stress-Free Productivity by David Allen
Since it was first published more than 15 years ago, David Allen's Getting Things Done has become one of the most influential business books of its era. Referred to as the ultimate book on personal organization, "GTD" is now shorthand for an entire way of approaching professional and personal tasks.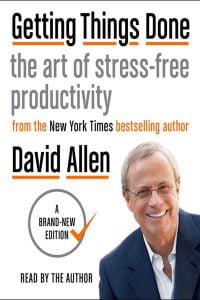 Deep Work by Cal Newport
In short, deep work is like a superpower in our increasingly competitive 21st-century economy. And yet, most people have lost the ability to go deep – spending their days instead of in a frantic blur of email and social media, not even realizing there's a better way. If you want to separate yourself from the crowd and want your property management team to accomplish important tasks effectively, Deep Work has what it takes to take you to the next level.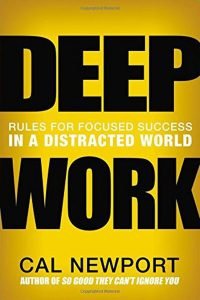 Shoe Dog by Phil Knight
Bill Gates named Shoe Dog one of his five favorite books of 2016 and called it "an amazing tale, a refreshingly honest reminder of what the path to business success really looks like. It's a messy, perilous, and chaotic journey, riddled with mistakes, endless struggles, and sacrifice. Phil Knight opens up in ways few CEOs are willing to do." Enough said.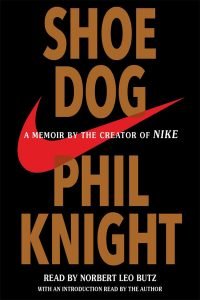 The Effective Executive by Peter Drucker
Peter F. Drucker reminds us that the measure of the executive is the ability to "get the right things done." This usually involves doing what other people have overlooked as well as avoiding what is unproductive. Even after 40 years, the book remains relevant. It's systematic writing and practical insight will help any property manager to make the most of their time and business.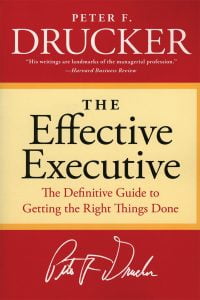 There you have it!
30 great books that will equip you and your property management business with effective tools and techniques that were developed by experts in the field.
You don't need to pay a tuition fee to be a student in the school of life.
Don't hold yourself (or your potential earnings) back from all the knowledge that's available one amazon shopping spree away 😉