Property Management Search Engine Optimization Company
You landed on this page because you are looking for an SEO Company specializing in the Property Management Industry. You are making a great decision. Continue reading to discover how we are going to help you grow your business.  
People Rather Buy Than Be Sold To
Traditional marketing entails spreading the word about your property management business in order to gain new clients. These tactics have become less effective over time.
Today, you use the Internet to search for what you want.
That's how you found us.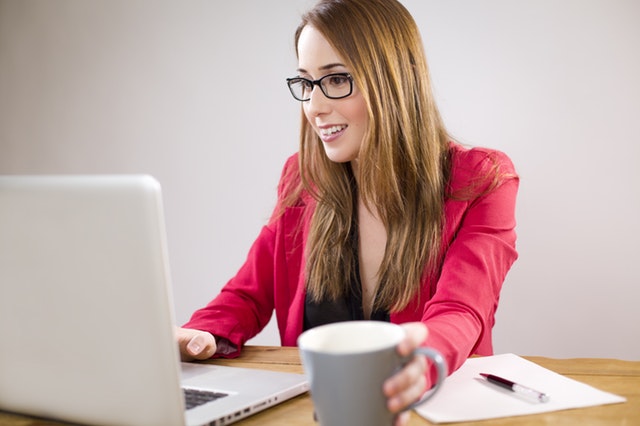 Why SEO Beats ALL Other Marketing
There is no better way to market your property management business online. Firstly, you decide how your customers will find your business in the search engines. Secondly, you get the best possible leads. Lastly, SEO is an evergreen property management marketing strategy that works. Once you start to rank, you will have a consistent flow of new customers.
Now after all this, you may be wondering…
"Who is Upkeep Media?"
Our Company
Upkeep Media is a digital marketing agency specializing in SEO for Property Management Companies. Over time we have expanded to other home service related businesses but our core clientele remains property managers looking to grow their business and add doors under management.  
What Our Customers Think About Us
1. "Excellent at what they do! If you need your business to grow, this is the way to go! We have seen growth in 6 months with organic SEO practices!" Stacy Fredrickson, Marketing & Administration Director
2. "These guys rock! They take the time to explain everything they do and why. For once I actually know what's going on and they are always a phone call away. They just know how to deal with me and it goes a long way. Great people and great service!" – John Erickson, CEO
3. "UpKeep Media Works!!! They really work with us and help get our website strong. Now we are visible to the world and getting new leads to our business. We are growing with UpKeep Media's help. Very Highly Recommend This Company To All!" – Gina Kholostav, Marketing Director
4. "Great hands-on approach and good processes in place. Their team knows their stuff and I highly recommend them for SEO." – Nick Bains, Marketing Director
Why We Are Different 
Let me show you why…
1. We ONLY Do SEO
We aren't like other companies. We don't do it all. We don't say we do either. We do one thing and we do it very very well. We specialize in SEO and we take pride in that. We strongly believe that focusing all our efforts on SEO gives us (and our clients) a competitive advantage.
2. We Specialize in Property Management SEO
We grew our business by remaining focused and following through. Our foundation was built by working with property managers across the United-States and helping them grow. We understand your business and we know what works.
3. We Use SEO to Grow Our Business
We practice what we preach. We focus on putting ourselves in front of those who are already looking for us. We understand that people who are looking for our service (like yourself) already understand the value it brings. For us, these are the best possible customers we can work with.
4. We Live and Breathe Our Craft
SEO is a constant battle. It is always changing and it's important to keep ahead of the curve. True leaders consistently test to see what is working and that's exactly what we do. We specialize in SEO and we love what we do.
5. We Are Results Oriented
At the end of the day, your goal is to increase your property management leads and bring in new clients (ie. Grow Your Business). It isn't only about ranking but also converting these new visitors into clients. We understand that and that's what we are here to do for you.
6. No Long-Term Contracts
We said we're different because we are. No need for locking you into an SEO service if you don't want it. We are confident in our ability to help your grow your business and have no need to lock you into a long-term contract. We do month-to-month billing. As long as we're helping your business grow, you continue working with us.
7. We Are Transparent
One aspect that has helped us grow and differentiate our business is how transparent we are with our clients. SEO is never a simple formula, although there are best practices, there's always different variables and different results. Every company needs a custom plan of action. As a business, we believe being transparent with you is one of the most important aspects of growing your business with an SEO Campaign. From the start, we explain everything involved in the process of improving your business' online presence.
8. Personal Attention
We take pride in building long-term relationships with our clients. You will always know whom you are talking to and you'll always have the personal contact information of one of our team members, you will never be handed down to someone else. Whenever you have questions, we are here to answer them.
How We Will Grow Your Business with SEO
There are many ways to put together an SEO Campaign but we firmly believe our process is best. How we do it:
Step 1 – Audit 
Our SEO Audit entails analyzing your business' property management website and online presence. With this, we are able to map out the best plan of action, which will deliver the best results.  
Step 2 – Optimize & Fix
Once we identify current issues, we quickly fix them and optimize your website for the search engines. By doing this we ensure your website is search engine friendly. Search Engines have certain guidelines and it's important we follow them to get maximum results.   
Step 3 – Research 
After correcting all website related issues, we quickly move to identifying the most lucrative keywords for your business. Once we do so, we look to see which content ideas will serve you best.   
Step 4 – Competitor Analysis
The Search Engines already gave us the blueprint by showing us which sites currently rank on the first page; it's up to us to apply the winning strategy. We look at your competition and deconstruct what they are doing. We'll see what they are doing and simply do it better.
Step 5 – Develop & Execute
After identifying keywords and content ideas, we move to creating the best content out there. Content comes in many forms and the best strategy usually entails implementing a bit of each.
Step 6 – Outreach & Promote
Once we've created your content, we look to promote it and build "Buzz" around it. When you create quality content consistently, it becomes easier to build relevant link opportunities. Securing link opportunities is an important aspect. Backlinks are an essential piece of any SEO Campaign.