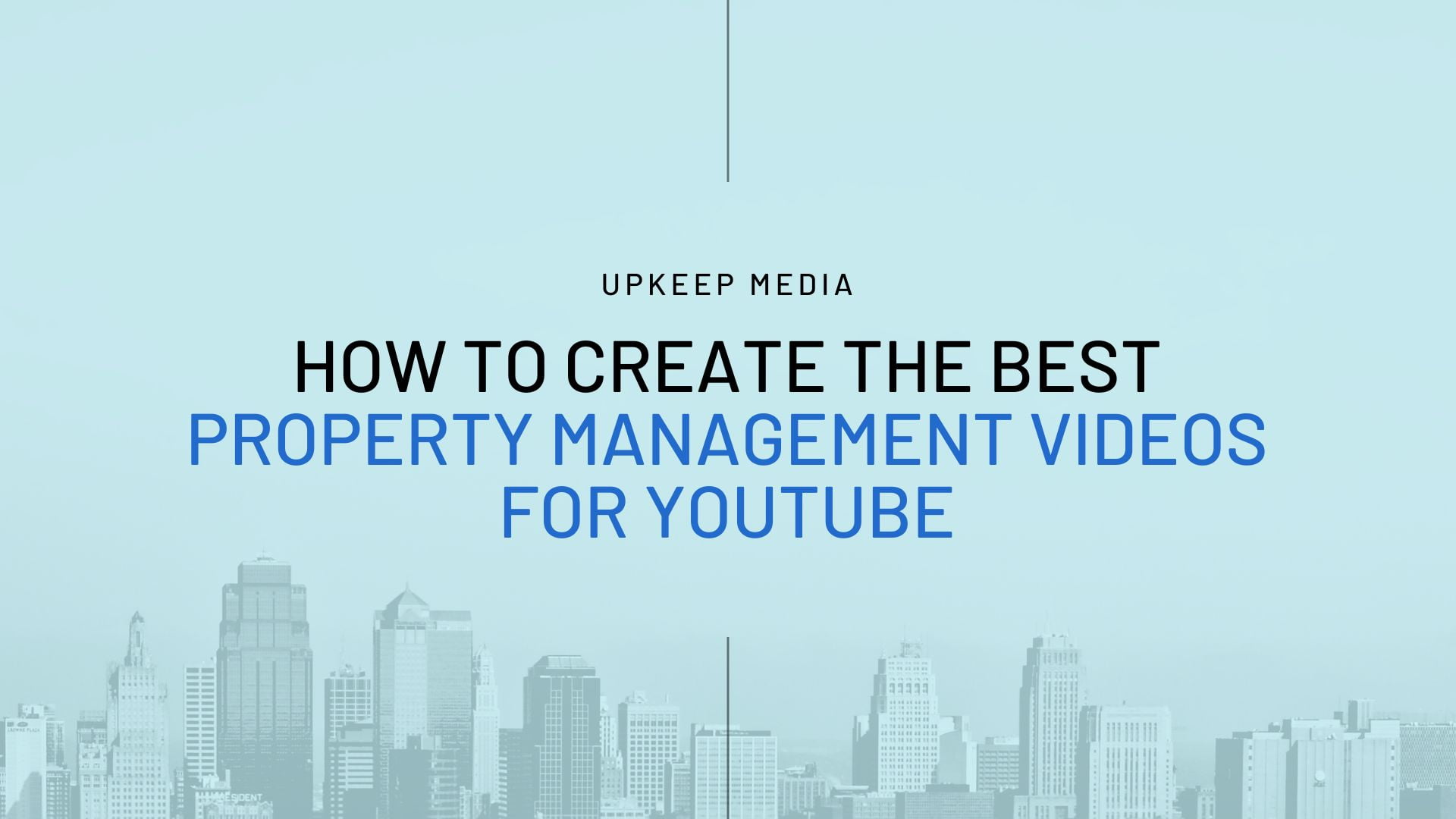 A lot of our property managers want to know the best way to create and share engaging content. Videos are a great way to reach your audience and hold their attention. 
Property management videos will improve your marketing and increase your lead flow so long as you know how to make them informative, exciting, fun, and captivating!
If you do it right, videos can not only inform current clients, but bring in new ones as well. 
So you are probably asking yourself: how exactly do I make the right types of videos?
We do and we can share all the tips with you! 
In this article, we are going to tell you all about the 6 best types of marketing videos to really make your content pop.
A great property management video ensures client attention and engagement. However, where you post your videos matters. We recommend YouTube: read on to learn why. 
Here are the 6 types of video you need to know about for your property management business:
1. Explainer
An explainer video is similar to an educational video. The purpose of this kind of video is for you to explain something to the viewer.
What you choose is up to you. We recommend focusing on videos that highlight your company.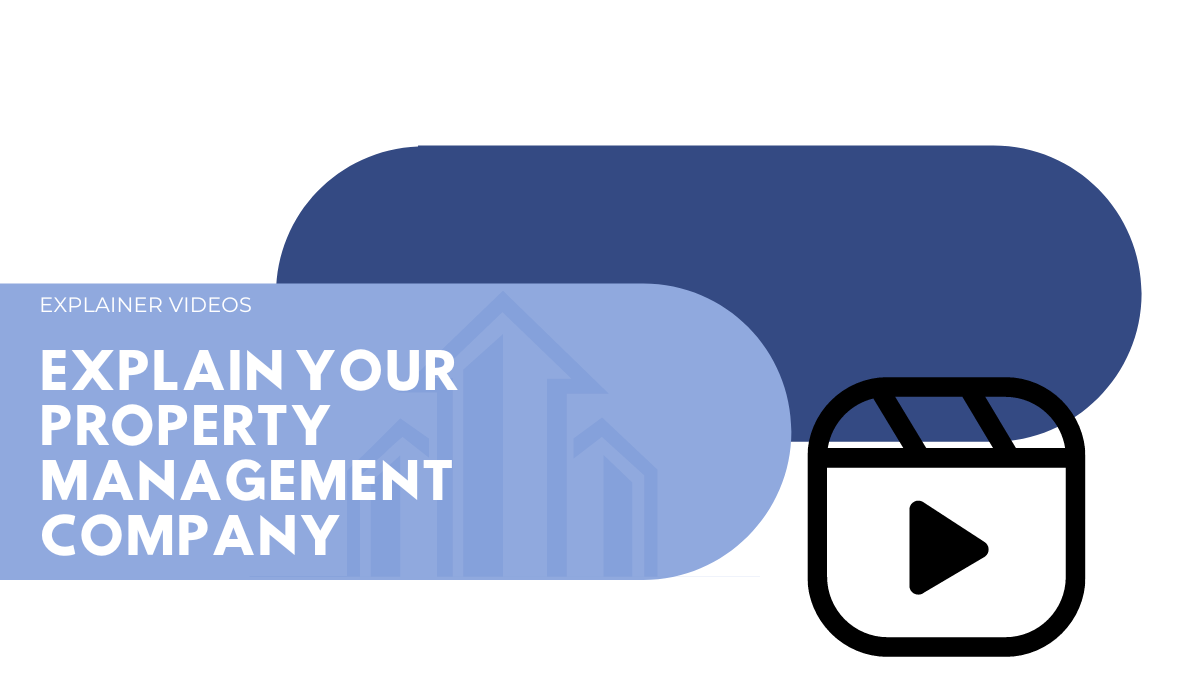 Tell the viewer what you do best! Let them get a feel for your services and company. 
An explainer video works best if you keep the tone upbeat. You want people to stick around and look at your other videos and pages. 
Viewers are more likely to stick around and click on your other content if the video is entertaining as well as informative.
Make your vision come to life by sticking to a fun concept while also getting your point across. Let your creativity be your guide!
The more people watch your property management video to the end, the more people you are informing about your services. Gain new followers and grow your property management company.
Make every minute count and keep your audience engaged.  
2. About Us
An about us video is exactly what it sounds like. The purpose: to tell the viewer a little bit about you and your company.
Some great strategies include making an about video for your company, as well as an about video for yourself and the members of your team.
First impressions count! About us videos help potential clients feel closer to your team. If they know you, they can trust you.
Think of an about us video like a get to know us. It's your client's first introduction to who you are and what you do.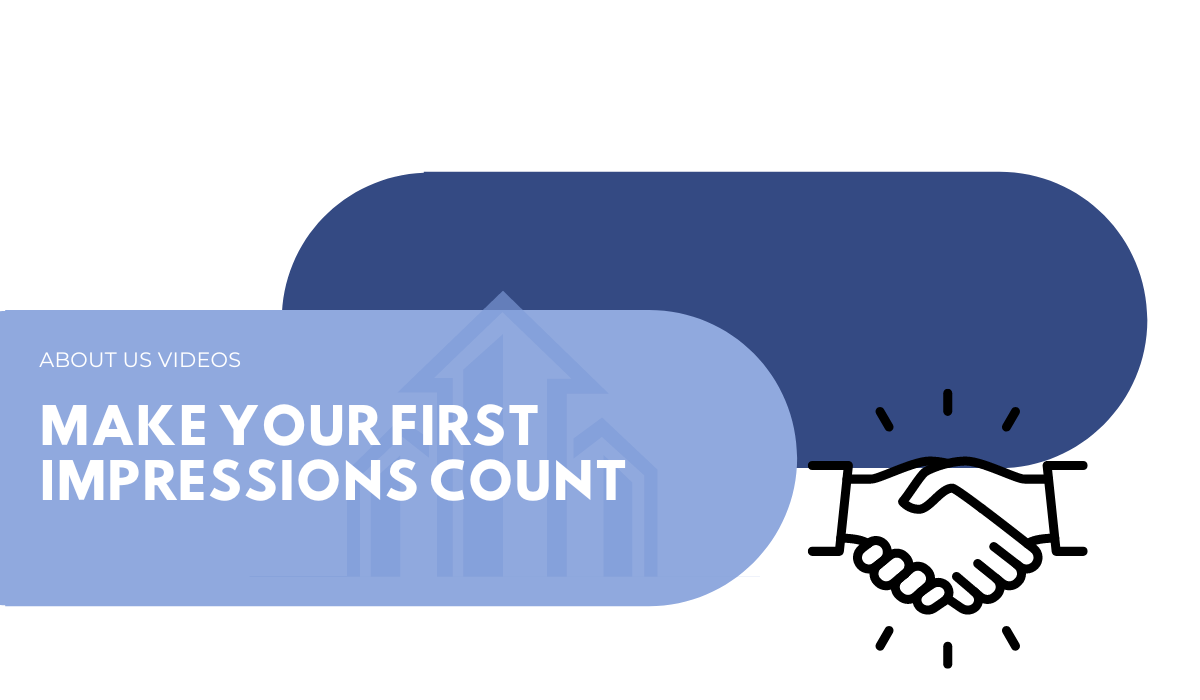 You can introduce your company values and services. This type of property management video is a great way to put a few friendly faces to your company.
Clients will know they are doing business with not only your company, but they will also get a feel for the people behind it. 
Make sure to mention your company name and plug your property management website to encourage viewers to look at everything you have to offer! 
3. Testimonial
A testimonial video gives other people a chance to let clients know about their amazing experiences with you. You work hard, so why not let your clients spread the word? 
Making testimonial videos with current clients proves that they love your work and are willing to back you up.
Ask them to talk about their experience with your company, something they appreciate, and how you go above and beyond other property management companies. 
A good review goes a long way! Think of a testimonial as a client's way to give their opinion about your amazing service. 
Nothing is more genuine than a word of mouth recommendation. Making a testimonial video allows for these real endorsements to reach your clients more easily.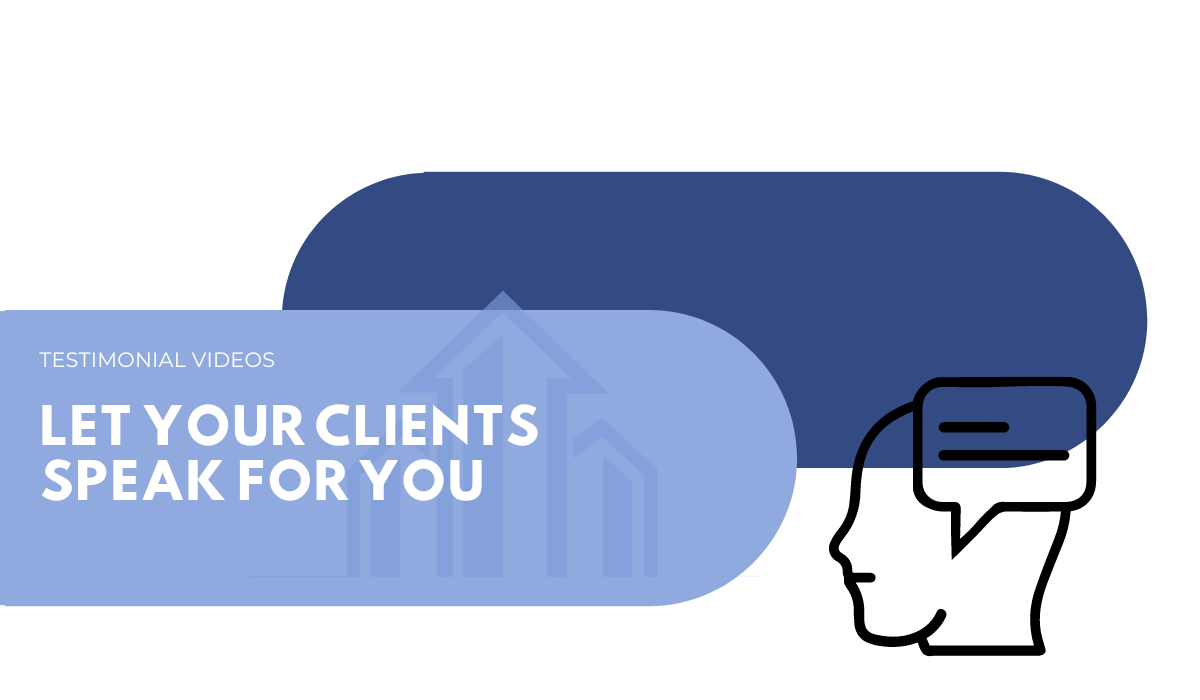 Plus, a client will likely want to help you with your testimonial video if you have provided them with great service. 
4. Frequently Asked Questions
A frequently asked question (or FAQ) video is a great space to address client questions. 
What are the questions you're always being asked about your services? Answer them here! Show your clients that you hear them.
This is not only a great way to inform people, but a way to let them know you value their questions. 
The best way to go about this is to compile a list of five or ten of your most frequently asked questions and answer them on video. Be yourself and make sure your answers are clear! 
Keep the content light. Making the video entertaining while also being helpful is the best way to do it.
Making an FAQ video is helpful for new and current clients. It's never too late to learn!
5. Property Listing
If you have property listings up on your website, that's great! But why aren't people contacting you to visit it?
You put a lot of work in your properties, and if nobody comes to see them then nobody is renting them out.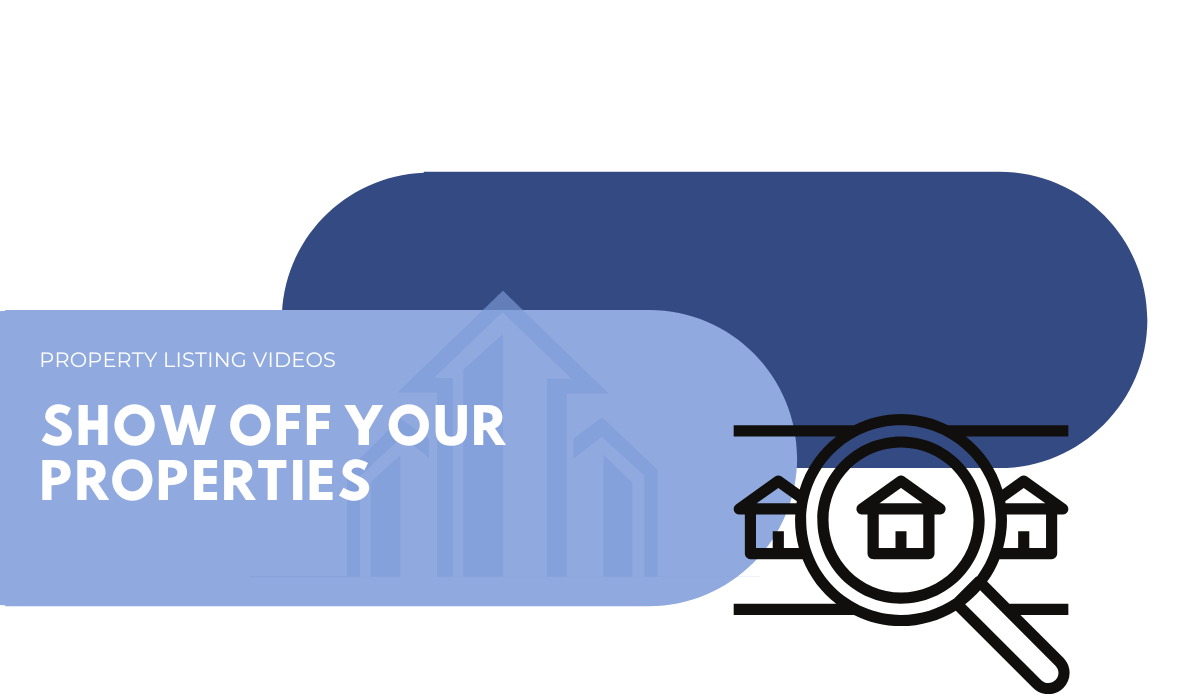 Property listing videos allow potential renters see the full experience of the property before visiting it. 
A property listing video needs to consist of a tour of the property while discussing all its amenities. Show off all the best things your property has to offer. 
Start the virtual tour at the front of the property and walk through all the rooms, pointing out all the best features of each room.
Take your time, but also make sure the video isn't too long. You want to make sure people watch until the end of the video. 
Not only will renters love these videos, but owners will as well.
Owners want to see that you are utilizing the latest technology to showcase their properties and find great tenants.
6. Neighborhood
A neighborhood video explores the area the rental property is in. It allows you to show off the neighborhood and discuss everything a potential tenant could enjoy. 
Why is this important? Many potential tenants know what neighborhood they want to rent in and are looking for more information about the area. 
After watching your video about the neighborhood, they will likely check out what listings you have available!
Owners also love to see that you are familiar with the neighborhoods you provide your property management services in.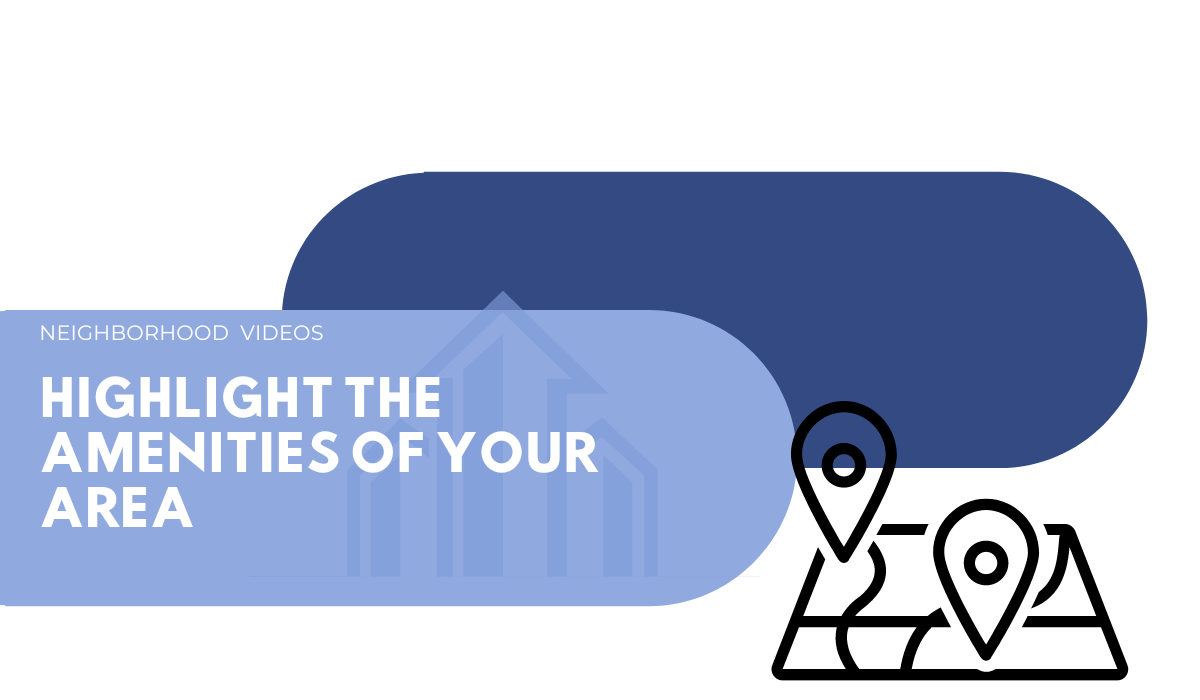 Showing off the neighborhood the property is in can be just as important as showing off the property itself. Let people know what they can do in that area, where the best amenities are, and how close they are to necessities. 
You don't want to leave neighborhood videos off your roster! They are a huge boost to property marketing. 
Uploading to YouTube
Your new videos are no use to you if you don't get them online.
Now that you've filmed property management videos you need to post them, but where? 
When people want videos about something they are likely to turn to YouTube. 
Not only will people find your videos on YouTube, but they will be more likely to come up in Google search results
Why? Google owns Youtube. 
Therefore, Google loves YouTube.
By uploading your videos to YouTube, you take advantage of its relationship with Google.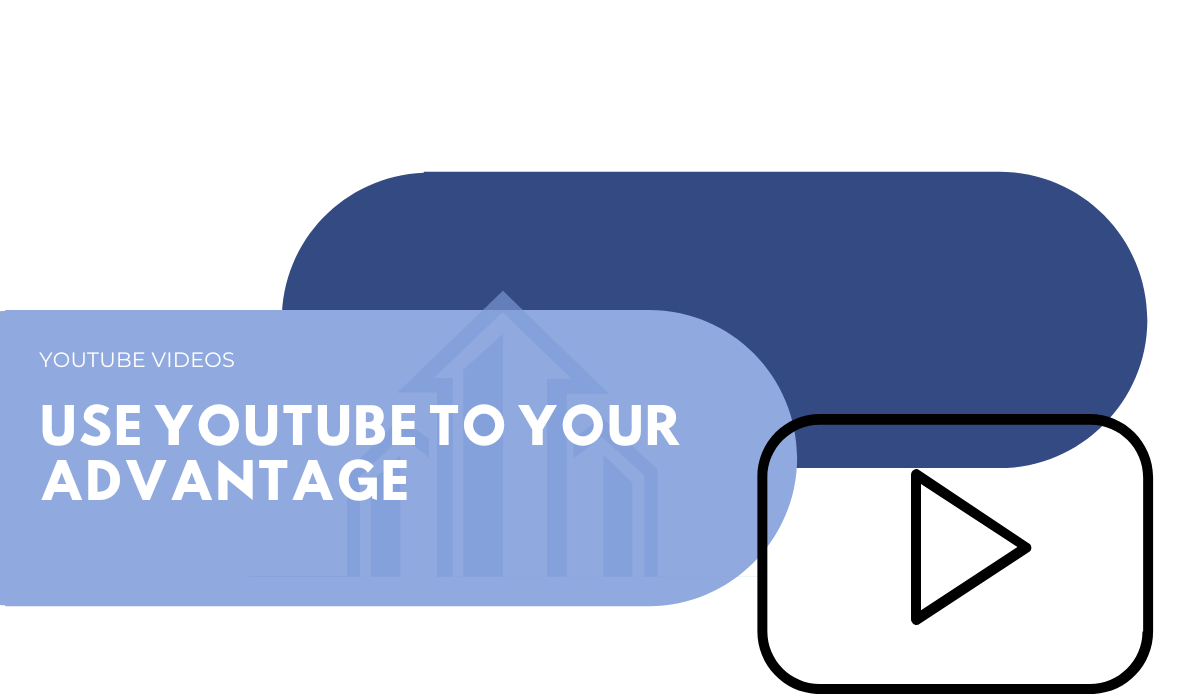 YouTube is a digital marketing dream for your property management company. You're allowing your video to be seen by more than just the people who visit your website.
Uploading property management YouTube videos can increases traffic to your website and bring in more leads.
As well, once the video is up on YouTube it is a lot easier to add it to your website and redirect people to your other content. Make sure your work gets recognized!
Breaking It Down
That's all! Now you know all about the necessary property management videos that make your marketing stand out. 
Consider uploading explainers, testimonials, frequently asked questions, property listings, neighborhood tours, and information about your company to your YouTube channel and website in order to gain the attention you deserve. 
Posting these types of videos will help your company thrive and get you the recognition you deserve for your quality content. 
For more information about property management videos contact Upkeep Media today.