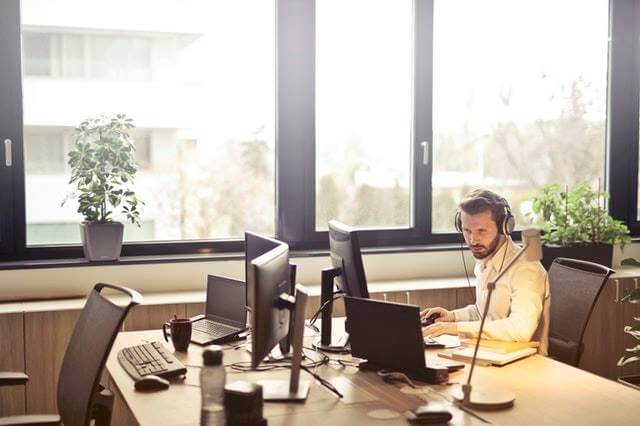 A virtual assistant or a VA is someone who provides support services to other businesses from a remote location. They are your off-site administrative professionals. Hiring a VA is a cost-effective way to expand your property management company's capabilities.
Virtual assistants are becoming more and more popular every year. A study by Reuters found that one in every five people around the world telecommute or work from home.
Hiring a virtual assistant for your property management company has many benefits such as:
Cost savings. Delegating repetitive, less productive tasks can save up to a fifth of your productive time per day, according to a 3-year study by Harvard Business Review. Such tasks may include basic data entry, answering support tickets and making calls on your behalf. Having a virtual assistant increases your productivity and helps avoid burn out.
A VA

is better than an in-house employee. With a virtual assistant, there's no need for office space or equipment, and you're free from the worries of other overhead costs or offering benefits.

You are able to achieve work-life balance. With trusted VAs in place, you are able to find time for the things that matter most in life.
What are some factors to consider before hiring a virtual assistant for your property management company?
Hiring the right virtual assistant for your property management business can be challenging.
Before hiring, there are certain things you need to consider:
Budget.
You'll want to make sure you can afford your right-hand collaborator if you're going into this working relationship with long-term goals in mind.
Willingness to delegate
It can be difficult to hand over tasks that you've handled personally for so long. But in order to get stuff done, you have to assign these to someone else. Isn't that the whole point of hiring a VA in the first place?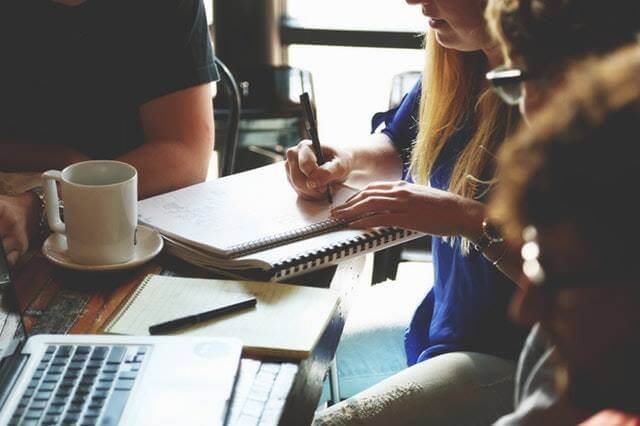 Foster commitment
Map out an overall strategy, share it with your VA, and stick to it. Know your goals.
Before you start with a VA, you need to know where you're going. Setting clear goals will help you get there.
Manage your expectations
You've got the money, you've delegated the work, you're committed and your goals are set – now think of what your expectations are.
There are two expectations to take into account:
1) A high level of professionalism. This relates to them showing up to work at the hours scheduled, doing the work assigned to them, and in a reasonable amount of time.
2) Results for your property management business.  For example, freeing up your time so you focus on improving and growing your business. Or, trackable marketing efforts that lead to long-term, qualified tenants.
How to find virtual assistants for hire
So how do you find the best VA for your property management business?
Fortunately, finding a virtual assistant these days is quite easy. There are many enterprises dedicated to helping you do just that. If you are the DIY type, then you should definitely look at freelance platforms.
If you're a busy entrepreneur and don't have the time to do it yourself, you can also hire a remote "executive assistant" to do it for you. This costs a lot more, though.
There are mainly five websites where you can hire a VA:
Previously known as Elance, Upwork is a very popular website. It's a mammoth platform boasting of around five million registered clients and a whopping twelve million registered freelancers.
On Upwork, you are able to review profiles and portfolios of each individual freelancer. This helps you assess their past performance.
Unlike other companies that tend to fix their prices, Upwork allows freelancers to bid for your job. Therefore you are able to get great prices as the freelancers tend to outbid each other.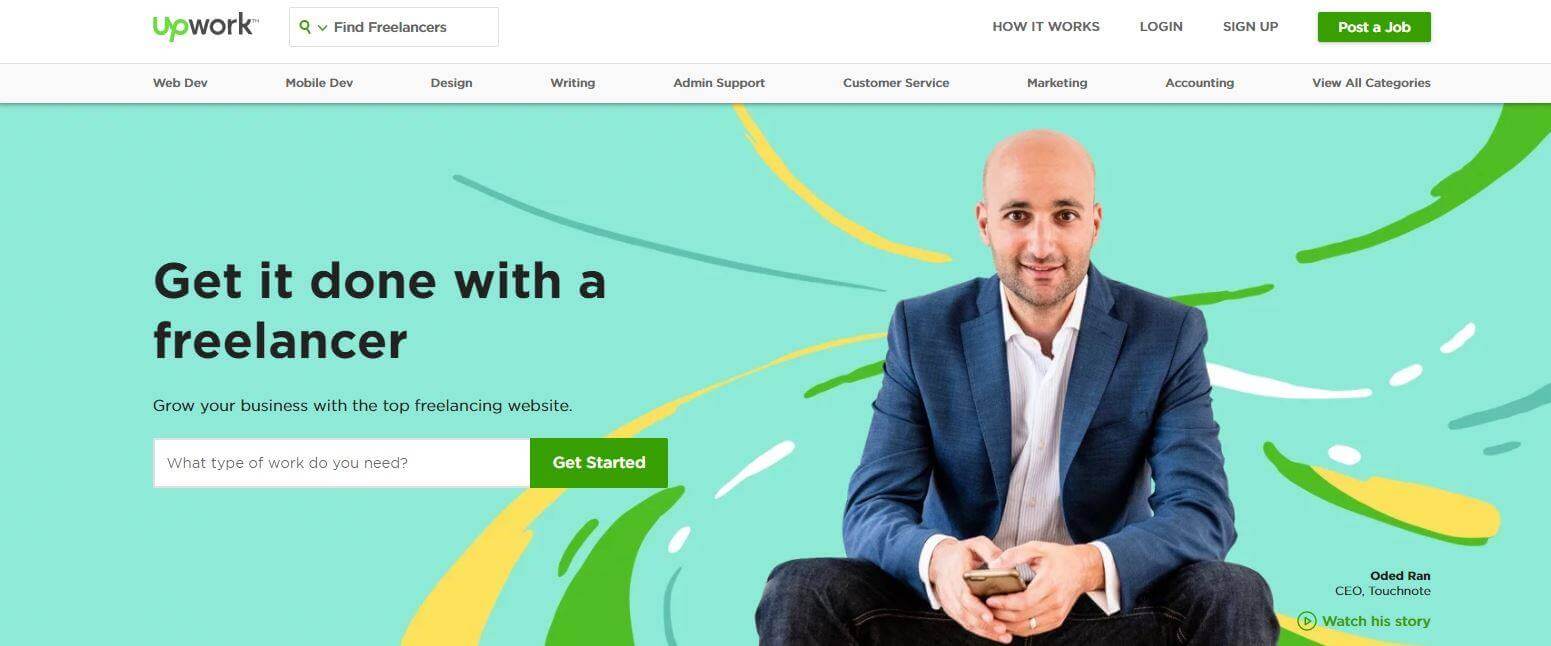 With Hubstaff Talent, you are able to quickly find and source a remote team of virtual assistants. It's used by more than 8,000 website owners, freelancers, agencies and virtual teams all over the world.
It has various tools to allow you to search based on various parameters. For instance, location, skills, and so on.
Unlike others, Hubstaff Talent is completely free!

VA Networking is an online social network for virtual assistants. With VA Networking, you can submit a job to the job board. The platform will then assist you in finding the right freelancer for your property management business.
It has no set price.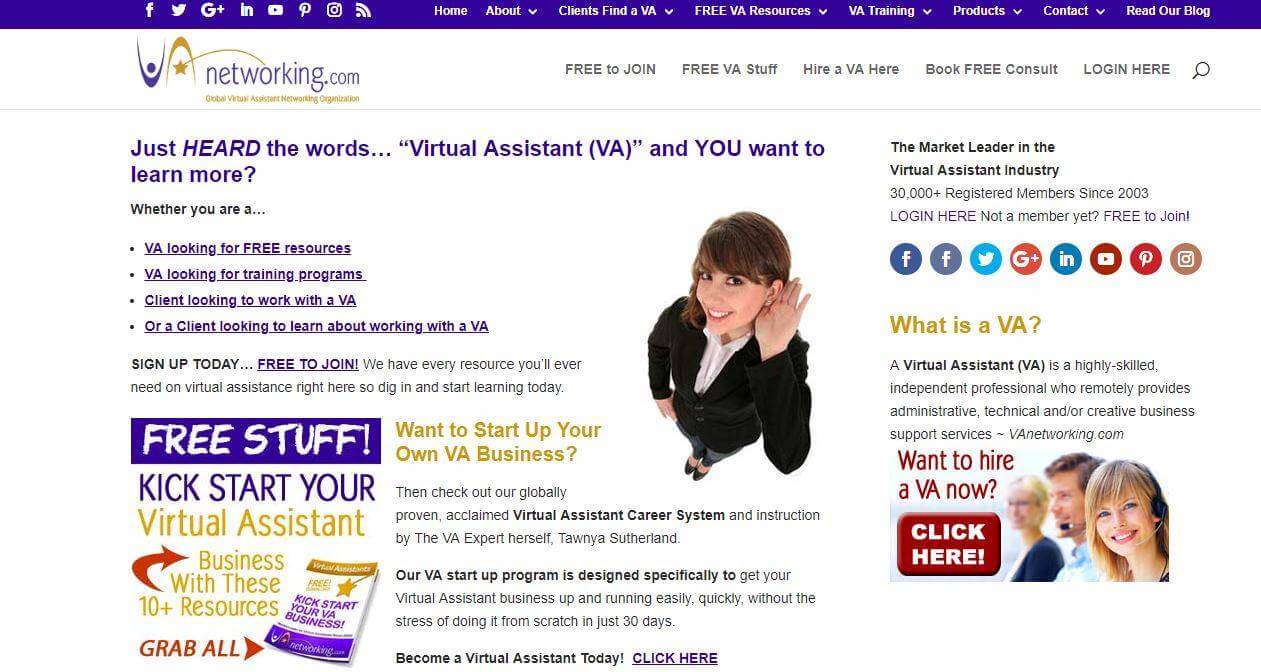 This service is specific to hiring Philippine virtual assistants. You can submit a job and you'll receive dozens of applicants.
We highly recommend this platform. English is an official language in the Philippines, which increases your likelihood of finding a VA who has a high understanding of the English language.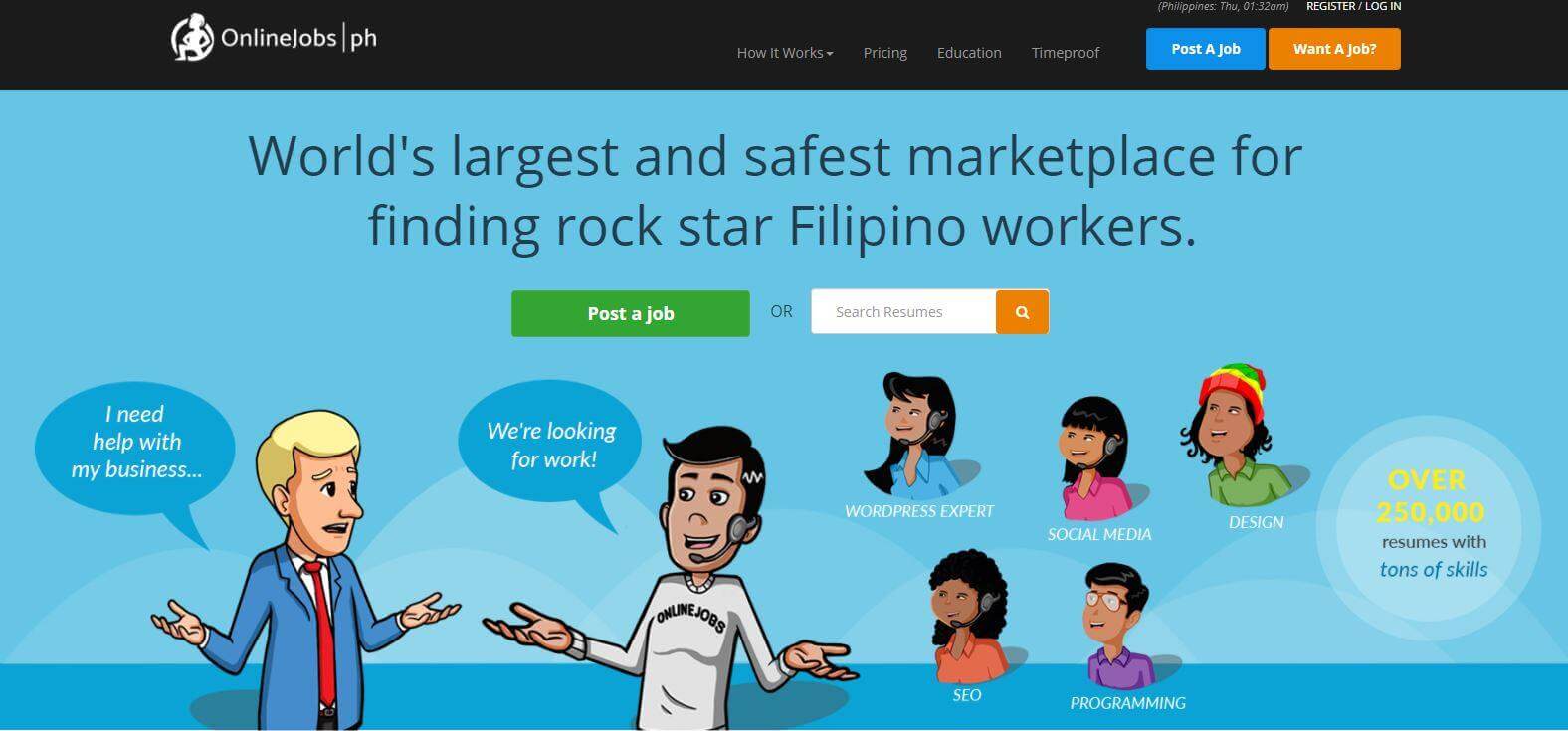 Guru is a virtual platform for online work and a place to find online freelancers. The platform has 1.5 million members worldwide.
Here you can hire a freelance virtual assistant for $10-$30 per hour.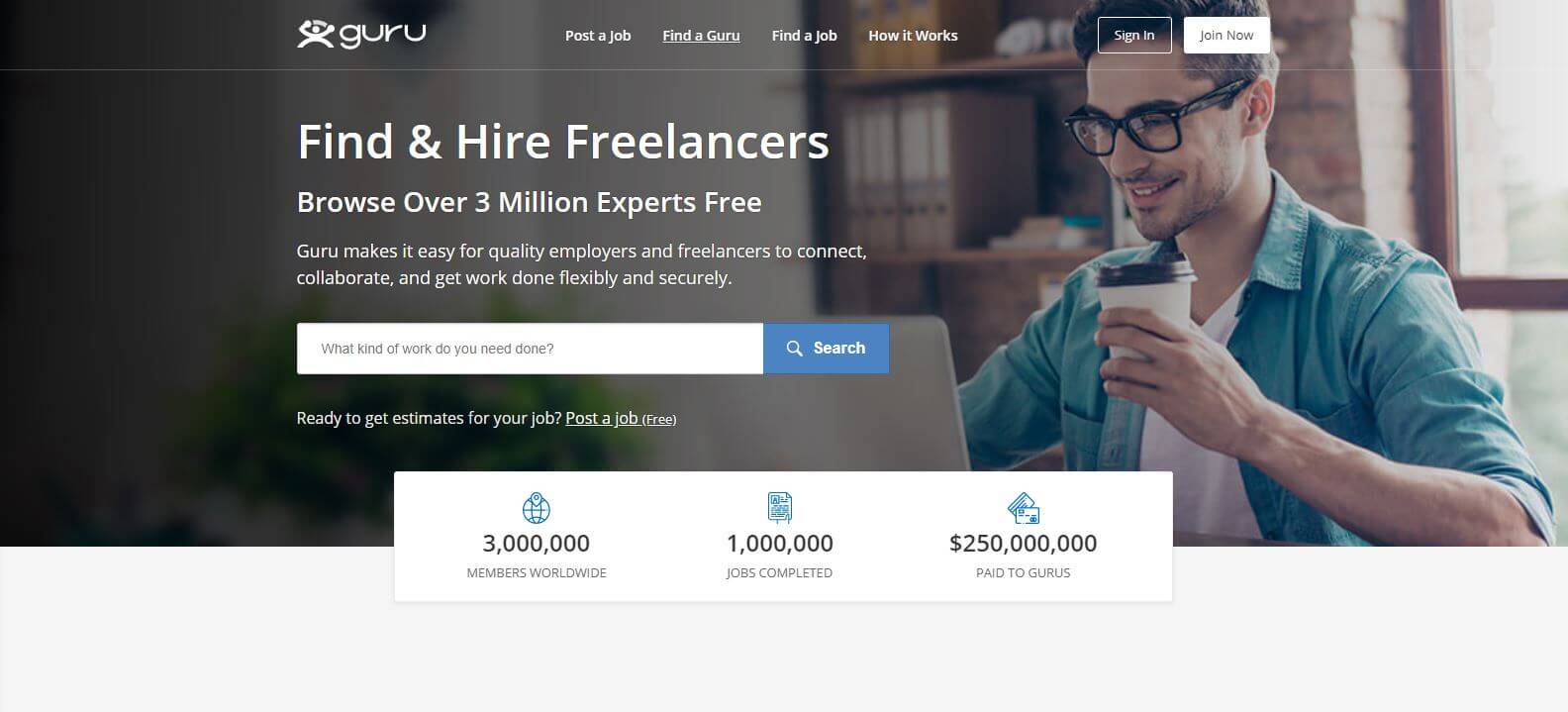 Besides those mentioned, you can also find a VA for your property management business on the following platforms:
Site Name

Description

Price

Fiverr

An online marketplace boasting of being the world's largest freelancer website. There are over 100,000 sellers and millions of gigs. Here you can order anything from logo design to video creation services for your property management company's website.

Gigs start from $5

Freelancer

Freelancer is a global outsourcing marketplace website. Founded in 2009, Freelancer allows potential employers to post jobs that freelancers can bid on. You can hire a wide variety of Vas, from programmers and web developers to writers and designers.

Price not set

Virtual Staff Finder

This a place to find dedicated and experienced offshore virtual assistants. You can also find SEO specialists, content writers, web developers and general administrative assistants.

Price not set

PeoplePerHour

This is a virtual platform for online work. Here you can find a virtual assistant depending on your budget.

Under $30 to over $150 per hour

AssistU

This website was created to make it easy for growing businesses to find and work with US-based VAs. It offers virtual assistant training, coaching and referral services.

Free (DIY)

Fixed price $750 (guided)

Team Double Click

A virtual company offering an array of services such as documents transcription, sales, and marketing coordination, and virtual administration.

Price not set

TaskArmy

An online website focused on outsourcing of website related tasks. For example, WordPress related services. You can also find, hire, manage and collaborate with online freelancers.

Price not set
Steps to hiring an ideal VA for your property management business
1. Create an exact list of their tasks.
Before hiring, you need to be clear on exactly what you want done. However, keep in mind that you don't need an exhaustive A-Z list of every little thing. Write down some of the tasks they'll be required to perform. This helps make sure that you actually have a need for their help.
2. Write a good job description.
Avoid being broad and generic. If you want to find a good virtual assistant for your property management tasks, you need an impressive sales pitch.
Here's an example of a recent job posting we put out: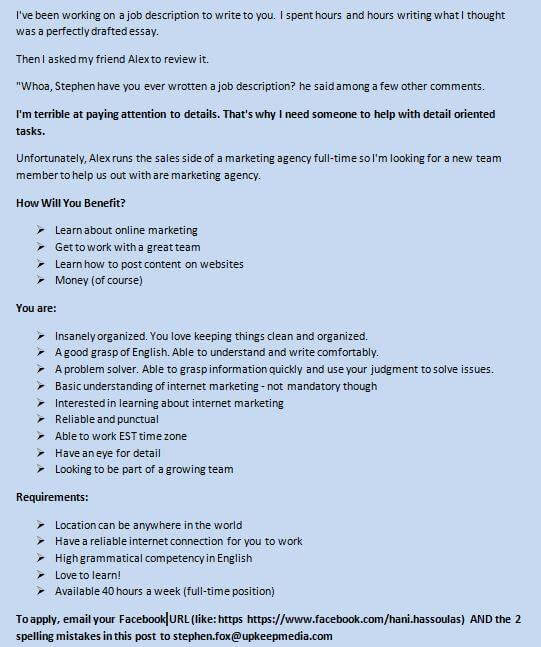 3. Set a simple challenge.
It helps save time by filtering who are qualified. For example, you could ask the applicants to provide detailed answers to particular questions. This will help you screen poor quality applicants.
4. Filter your candidates.
After the challenge, you need to filter the applicants based on their performance. You could filter candidates based on:
Quality answers. Who really put in an effort? Who was able to properly communicate?

Ability to follow instructions. Who carefully followed everything you asked for?
5. Give the remaining applicants a video call.
At this stage, a video call will help you learn more about each applicant. In the call, you could ask them why they want the role or why they're excited to work with you. You'll also be able to get a feel for their personality.
How to use virtual assistants in your property management company
Remember, it's important for a virtual assistant to know what responsibilities they'll have before you hire them. Here are examples of tasks you can assign:
Answer phone inquiries from potential tenants

Help you verify the rentability of properties

Help you conduct market research

Help you create a rental appraisal

Post new rental listings

Vendor invoicing

Call owners based on bought leads

Find ways to promote listings

Track rent progression for competing properties

Update your company's CRM

Research insurance providers

Expenses management support

Take care of repetitive tasks

Test new property management software

Find ways to promote your property management company
Compensation expectations
This is the beauty of a VA. The average salary of a virtual assistant is only around $3,000 to $16,000 per year, while that of a personal assistant is $39,000. Moreover, you won't have any tax implications. There are no payroll taxes, unemployment taxes, or Social Security and Medicare requirements.
Being a property manager can be a financially rewarding experience. However, it takes an enormous amount of work to get there. Luckily, you can hire virtual assistants to help reduce your workload while saving you ample time and money.