You landed on this page because you are looking to get more water damage leads.
Your business runs well but all you need now is more business.
Referrals are great but they aren't enough to grow at the rate you would like.
You turn to the Internet like anyone else who is looking for an answer.
I promise that by the time you are done reading this page, you will have a clear outline for increasing the amount of water damage leads calling into your business.
Let's start off by looking into the mind of your ideal client…
Their house gets hit and they need water damage restoration services, what will they do?
Think of someone they know that it's happened to and ask them.

Turn to the Internet and search for a local water damage restoration business.

Both.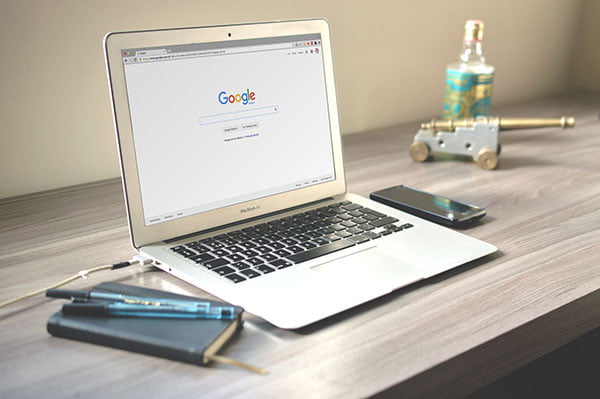 Now what we will go over primarily is number 2. You'll not only see that although Google and search engines favor local business, 'other' sites might still dominate the results.
Now, when I say Google, what I mean are search engines. I reference Google because it happens to be the most used search engine in the world. Nonetheless, the others (Bing, Yahoo, Ask, AOL, DuckDuckGo) still apply but what works for Google will work for them.
You'll see that you may be able to pay-per-lead but you'll also see that you can target these leads yourself. That's the real meal ticket.
Now we'll be going over a few things, here's the outline:
The power of the Internet

Important Factors to Improve Your Online Presence

Options & Action Plan for your Water Damage Restoration Company
Over the years more and more businesses have made a conscious effort in increasing their online visibility. This is no surprise; the companies invested in these strategies have been reaping the benefits for years. More and more individuals are looking to start businesses purely with the power of the Internet.
When someone has a question, they look for an answer.
They look to ask their friends and they look to ask search engines.
A smartphone by their side at all times, Google is always there to help.
Now here's an important concept I want you to remember:
People like to buy, not be sold to.
The reason the Internet is so powerful is due to the fact that the individual finds the answer/solution themselves.
This is a critical concept.
What I will show you is how to put your business in front of people already looking for the services you provide.
There are a few ways to do this and you'll see I'm biased towards some. This is purely because I believe each company should start by building their online foundation. All the techniques I'm about to show you are extremely effective in bringing in water damage leads.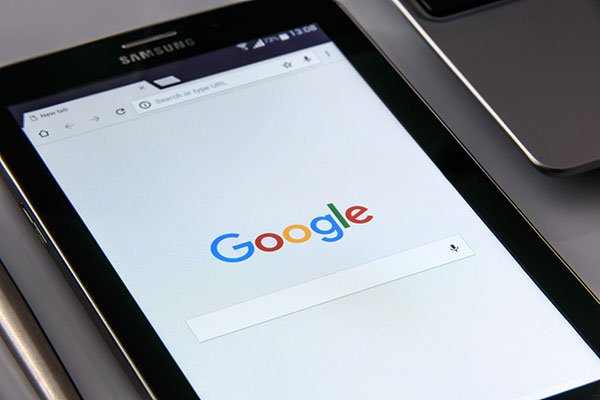 Here are a few stats I want you to keep in mind:
46% of all searches on Google are local.
60% of American adults use smartphones and tablets to search for local product and service information.
50% of local-mobile searches are looking for business information like a local address.
78% of local-mobile searches result in offline purchases.
For local listings, 68% of searches were found to have used 'get directions'  or 'click to call' in a mobile ad.
76% of local searches result in a phone call. Source
Now, I think you are starting to understand where I'm going with this. The Internet is powerful and utilizing it for your Damage Restoration Business will only help you grow. Your online presence can become your greatest asset.
Important Factors for Getting More Water Damage Leads
Now before anything, I want you to know that instead of doing all this, you can simply go on to specific sites that already specialize in capturing water damage leads and pay them on a per lead basis. This is always an option and an easy one as well.
Is it easy? Yes.
Is it something sustainable? Maybe.
Is it the best way to increase your profits? No.
These websites utilize all the techniques below to bring in leads and sell them off.
It's important to know that Google favors local damage restoration businesses. That means they favor your company website. Knowing this, you should take advantage.
Why pay someone $350 a lead when you can take a long-term approach, develop your site and bring in consistent leads yourself?
Before going forward I want you to remember another important concept:
Your business' online presence is an asset. Invest in it.
You need to realize that when you pay another company for leads you aren't solving any long-term business issue. You are paying for that one job. It helps you in that moment but it doesn't solve your issue of bringing in more leads over the long run.
You should be asking yourself, how can I consistently bring in new business?
By asking the right questions, you take one step closer to finding the right answers.
If you understand that your Water Damage Restoration Business' online presence is an asset, you'll start to take the necessary steps in improving it. If you spend time and money, spend it on developing your assets. 
Invest in a sustainable strategy.
Own & Develop Your Water Restoration Company Website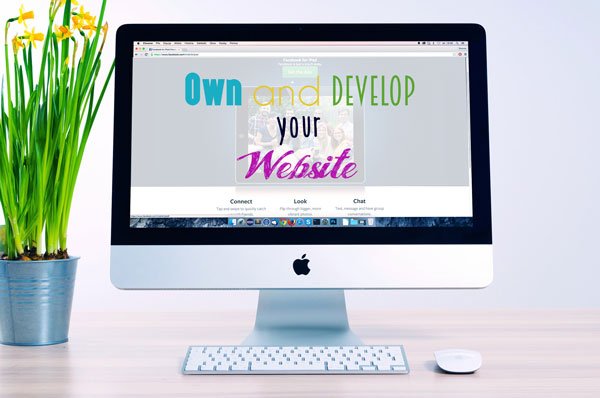 All of the techniques and tactics that we will list rely on you having a company website. Now there's no need to spend thousands of dollars on a water damage website. You need an easy to use website that will give whoever visits it, all the information they need.
What do you do?
What areas do you service?
What's your contact information?
Of course, these are the simple questions but they are the most important ones. You not only want to make this clear to the visitors of your website but you want to make it clear to Google.
Optimized Web Copy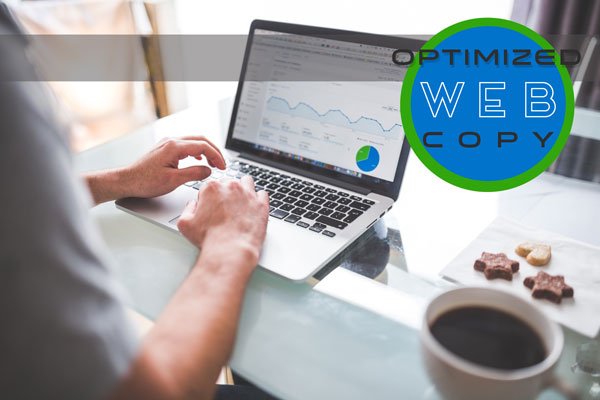 Now if you have a great website but no one finds it, what's the point?
After building your site, you want to make sure it is optimized for Search Engines.
You've probably heard of this thing called Search Engine Optimization (SEO).
The truth is that all the tactics and principles explained here play a factor in improving your company website's SEO.
Just as I mentioned above, you should always look to clearly display what your website is about. This means clearly explaining it to the visitors (your potential clients) and search engines.
When search engines understand what and who your website is for, they can better place it in front of those individuals.
As a local Damage Restoration Company, there are two things you want to focus on:
1. Services Provided – What does your company do? What services do you offer?
Be specific. If you provide Mold Remediation, Water Damage, and Fire Damage make sure you mention all three services.
2. Geographic Information – Where are you located? Where do you provide your services?
Make sure you list out the exact areas you service in detail. For example, if your service Tampa, do not only include Tampa. Make sure you list the surrounding areas you service as well like Brandon, Wesley Chapel, etc.
Now when someone searches a term like:
'Water Damage Service Tampa'
They'll find the most relevant searches to that specific query.
Damage Restoration Company Blog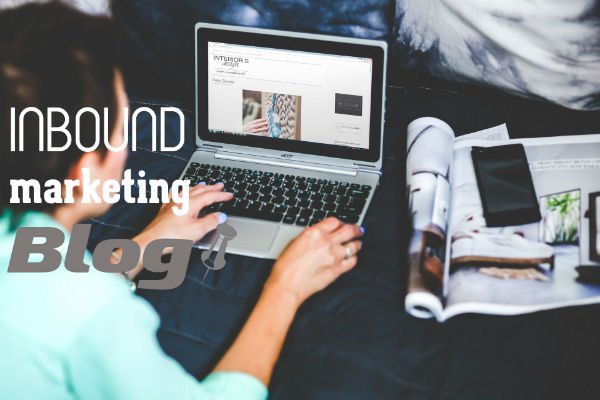 Today, there's a lot of focus on Inbound Marketing Tactics.  This concept implies marketing strategies that allow your target audience to find you versus you advertising your business outright to them (Outbound Marketing).
Most of the techniques explained here stem from Inbound Marketing Techniques.
The reason is simple… it works.
A lot of marketers state that content marketing is the best strategy.
What is content marketing?
It focuses on creating and promoting content that aims at answering common questions that your target audience (potential clients) has. When these individuals search online for such an answer, they find your content and inadvertently discover your company website. It allows you to be helpful and promote your business indirectly.
Well, it focuses on writing blog  posts that answer the questions that your target clients are asking. This way, when they go online and search for the answer to their questions your article will show up. They'll then click on your article and land on your company's website.
If you look at a lot of big companies today, you'll see that they all have and utilize blogs.
Actually most local businesses that utilize online marketing strategies do the same.
Here are a few reasons:
It helps answer the most frequent questions your target clients have.

It helps you display your knowledge and expertise.

It helps them build a relationship with you.

It helps add 'Topic Relevance' to your company website.
As you can see, it's a great way for your target audience to find you. If you answer common questions that your target clients  have, it helps them gain a better understanding of what may be involved in a Water Damage Restoration job. They'll have already began to establish a relationship with your company by reading your blog and are more likely to reach out to you.
Reputation Management – Online Reviews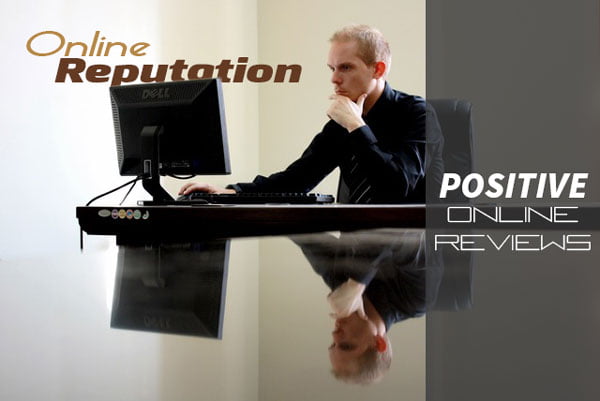 92% of consumers read online reviews.
88% of Consumers Trust Online Reviews as much as Personal Recommendations.
Star rating is the number one factor used by consumers to judge a business.
68% say positive reviews make them trust a local business more.
Reviews are especially important for local searches as they influence up to 10% of the ranking.
The most prominent way of judging a company's reputation is by your friends and family.
The second best way is looking at online reviews.
As we stated earlier, when you are looking for a service (especially involving your home) you're going to look for information that displays a company's quality of service. We are social beings and we look for social proof.
You'll first ask your friends and family. This is called word of mouth marketing and it is by far the best way for your clients to hear about you. You didn't go out and solicit their business; they came to you because you have a great reputation.
Now if your friends and family do not have any recommendations, where would you go next for an answer?
The Internet.
If you are looking for a local home service such as Water Damage Restoration, you will not only visit the company website but you'll also look at what other people say about the company. 
Does this sound familiar?
If you want to improve your overall online presence you need to make an effort at acquiring and managing your online reviews.
Online ratings play a big role in ranking not only in the local map pack but also in the organic results. They also play a huge factor in getting people to actually call you once they find your business online or offline.
This means making an effort to answer your company's online reviews, whether good or bad (especially when they are bad).
This also means making a conscious effort to ask and incentivize your clients to leave you an online review.
Give the people finding your business more reason to call you.
Good reviews help.
That's social proof working at its best.
Social Media Marketing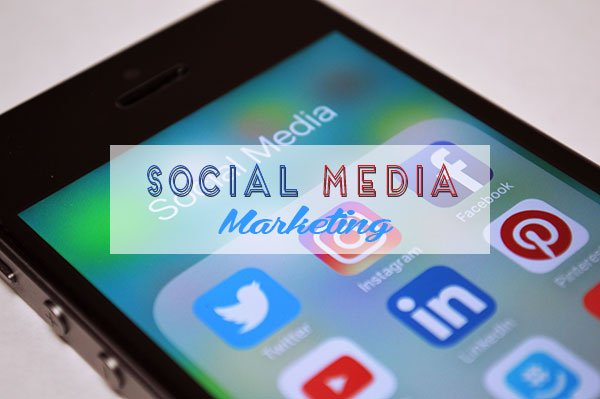 You'll see that all these strategies are different but they all embody the same principles. As a business trying to capitalize on the power of the Internet, you'll  wantto incorporate social media in to the picture.
Most businesses that look to increase their online presence utilize social media platforms. There are tons.
As a start, focus on the main ones:
Google+
Facebook
Twitter
LinkedIn
YouTube
These are the main five social media platforms and you want to look to incorporate them into your marketing strategy. It could be as simple as sharing your recent blog post or sharing an interesting article relevant to your industry or city.
Maybe you want to add a video that shows the before and after of the water damaged home your company just fixed. Be creative.
Google pays attention to not only your website but all the popular platforms most businesses utilize. Keep that in mind and act accordingly.
Conversion Rate Optimization – Call-To-Actions
Now, you've figured out how to get your target audience  to visit your site.
How do you get them to actually call your business?
They are looking for the right Water Damage Company to call.
We need them to reach out to you. Send you an email or better yet, give you a call.
The beauty about online marketing is that you can track just about everything. You'll see how people are finding your company and how they are interacting with your website (example: which pages they visit and how long they stay on them). 
Always keep the end goal in mind. That happens to be more leads and more business.
You want to incentivize your website visitors to contact you.
Make sure your phone number is always visible.
Make it easy for them to send you an email.
Entice them to contact you. Include instructions on your website to influence action.
Some examples of call-to-actions would be a "Call Now" or "Find Out More" button.
Keep that in mind when designing your website and your website copy.
Local Citation Development – Online Business Directories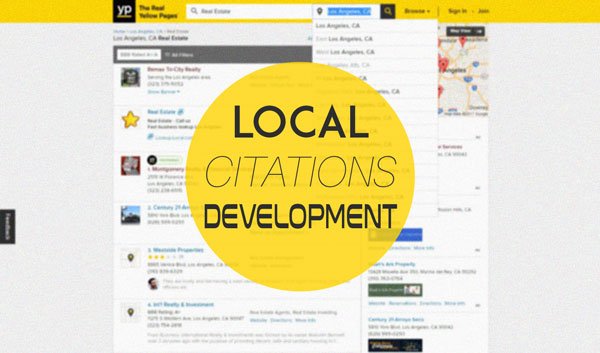 Online directories are essential for local businesses.
There are hundreds.
Luckily you only need to focus on the main local citations.
Remember… Think Relevance.
Look to put your company in:
The main business directories (ex. Yelp, YellowPages)

Industry specific (ex. Home Advisor)

City specific directories
Some searchers prefer to turn to directories to find businesses. One of the most popular is Yelp (another reason why you need to get reviews).
The bigger picture is important as well.
Google analyzes company information from these directories to look for congruency.  When your business is listed with the same Name, Address and Phone Number across different online directories it helps increase the degree of certainty the search engines have about your business's contact information and categorization. https://moz.com/learn/local/citations It is important that you look to create a nice profile on these sites.
Chances are, you already have a listing on a lot of these directories but it is not 'verified'.
Make sure you do so.
It is easy and it is important.
Pay-Per-Click
When people are searching online for a local Water Damage and Restoration company, they are most likely searching with a buyer's intent.
Individuals are not going online to find your company purely for pleasure or for simply knowing of it. Chances are they or someone they know need your services.
That is why ranking for terms specific to your business is so powerful.
When people have water damage problems, they want it fixed easily and quickly. They also want to find a solution quickly and easily. They do not have time to waste.
With that in mind, you understand that whoever they find first will most likely be contacted first.
Everything mentioned above will help you with your company's overall online presence.
If you want a quick fix/improvement, you can implement PPC marketing.
Using Google as an example, Pay-Per-Click ads are the companies that show up on the top on the search results marked with 'Ad' beside them.
Now, this helps. We often recommend this as a supplement to organic strategies since there is an immediate ROI. However, if you had to choose one strategy to grow your damage restoration business over the long-run, it would be to rank organically (using all the techniques mentioned above in tandem).
We often recommend this as a supplement to organic strategies since there is an immediate ROI. However, if you had to choose one strategy to grow your damage restoration business over the long-run, it would be to rank organically (using all the techniques mentioned above in tandem).
If you show up more than once on the first page of search results, your odds of being called will increase.
Remember that ads can be quite expensive.
You also need to remember that people do not click on the ad results as much as the other sections of a search results page (Local Map Listings and Organic Results).
Remember what we said earlier:
People rather buy than be sold to.
Nonetheless, if you are looking to add another weapon to the arsenal or just looking to increase visits momentarily, this is it.
Action Plan: How To Get More Water Restoration Leads
Now that you have a  better understanding of what's involved, let's look at a step-by-step plan.
1. Fix Your Website or Get a New Water Damage Restoration Website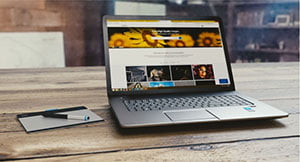 If you are going to do it yourself, focus on revamping your content. Make sure to add relevance to your water damage restoration website. Think Geographic and Industry Relevance.
2. Make Sure You Have a Company Blog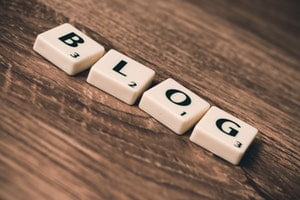 You don't have to go crazy. Aim to come out with one blog post per month. Look to answer typical questions your potential clients have.
3. Manage Your Business' Online Reputation
Answer online reviews. Ask and incentive your clients to leave you an online review.
4. Manage Your Online Directory Profiles
Look to create your business profiles on online directories such as Yelp. These are important and most businesses are already on them but haven't claimed their listing. Make sure you do so.
Now the above is a basic look at what's involved in improving your company's online presence. Keep reading our site for more details. If you are focused and consistent you can improve your online presence and start bringing in consistent leads for your water damage business.
There's one more option…
Work With Us.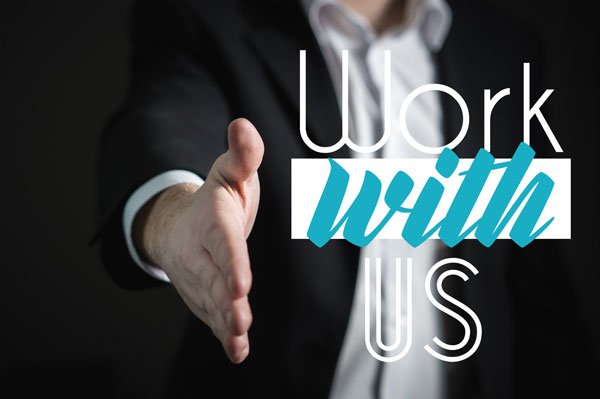 We don't sell off leads. We work specifically with Damage Restoration companies and help them improve their overall online presence.
When you work with us, you invest in your assets. We work at improving your company website and overall online process.
Everything mentioned above… We do it for you.
If you are wondering what's involved and how we can help your company, reach out to us and we'll have a call.
Let us show how we can help grow your business by increasing your Water Damage Leads.