Are you looking to get clients for your event planning business?
Well, our company specializes in working with event planning companies to help them achieve massive growth.
Below is a tried-and-tested guide that we decided to put together to share our insights on how to expand your business.
When starting your own event planning business, there are lessons you must learn, steps you have to follow, and planning that must be done in order to transform your company from start-up to industry leader.
Before divulging into how to gain new clients, it's imperative to begin by understanding where event planning services are needed the most.
Examples include:
Promotions (fashion shows, political rallies, product launches)

Education (graduations, meetings, conferences)

Celebrations (anniversaries, birthdays, reunions, weddings, parades, fairs)

Commemorations (Civic events, memorials)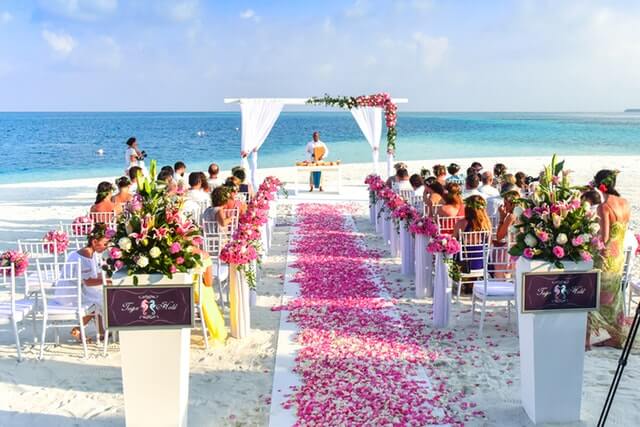 What Do The Statistics Say?
Every year, companies host picnics, conventions, trade shows, holiday parties, and meetings for stockholders, board members, or staff members. In fact, according to a study done recently, event planning jobs are set to grow by 10% by 2024.
Now that you're paying attention, let's dive right into strategies you can use to grow your event planning business.
1. An Event Planning Website
Having a website for your company in this digital era is a no-brainer. In order to succeed and make a name for yourself, you need to have a proper business website that evokes a sense of professionalism.
75% of your web traffic will judge your credibility based on your website design. You wouldn't want to create an impression that your site is one of those websites hastily created for scam purposes, do you?
1) Choose a niche
Needless to say, there are a ton of niches you can choose from within the event planning industry. It is highly recommended to choose one specific area of focus, especially when starting out. This will allow your website to send a clear message to your audience. For example, if someone is looking for a wedding planner, your site will immediately stick out as a company that specializes in wedding planning.
Determining which niche is the best fit for you might be challenging, but if you mind-map your knowledge, experiences, interests, and passions you should be able to narrow it down.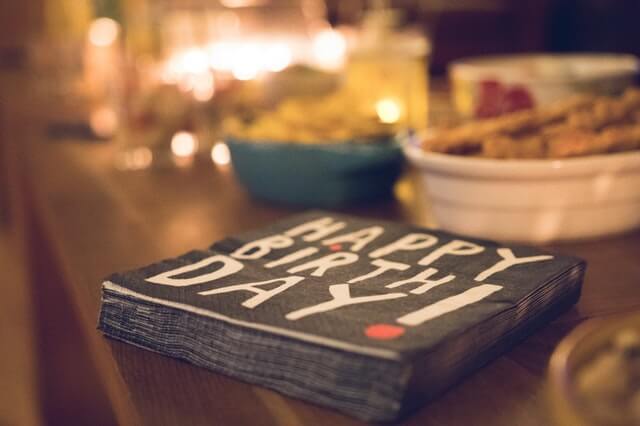 Below are important things to consider when deciding which event planning niche is the best for you.
-Which social clients do you prefer to work with? Options here include birthday parties, weddings, retirement parties, engagement parties, baby showers, etc.
-Which specialty would you prefer? For instance, you might enjoy being around senior citizens. In such a case, you may consider elderly anniversary parties, and milestone birthday parties.
-Which size would you want your event planning business to cater for?
Now that you have a clear picture of what you want, proceed to the next step.
2) Come up with a domain name and register it
The first step to having your own business website is deciding which domain name best suits your business. You can then use this tool to see whether it is available or not.
If it is available, meaning no one else has it, the next thing would be to registering it.
Having an online presence helps your business look professional.
It also helps showcase your work, list your services, and consequently help you drive more clients.
A study found that 84% of consumers believed that small businesses with websites are more credible than ones without an online presence.
If you can't come up with a professional looking website, it is highly recommended that you seek professional services from a reputable business.
2. Search engine marketing
Once you have your website built, you need to start driving targeted traffic to it. Simply having a website won't bring in any business. You need to use search engine marketing to showcase your website to your target audience.
Traditionally, event planners have relied on customer referrals, networking, and word of mouth to grow their businesses.
In today's digital age, search engine marketing helps your event planning business excel by consistently driving potential leads to your company on autopilot.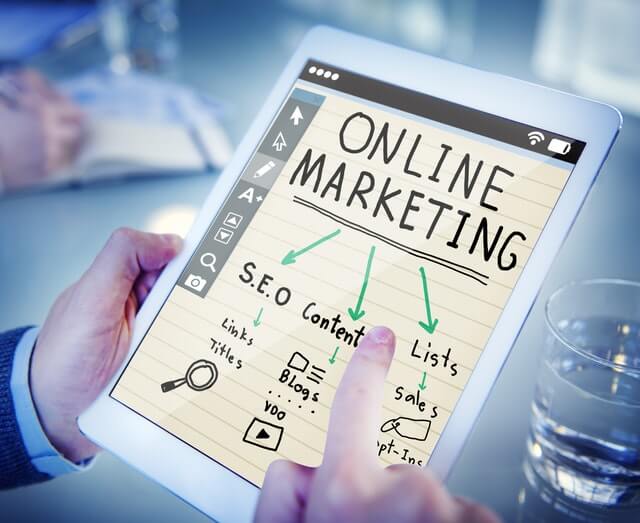 1) Search Engine Optimization (SEO) for Event Planners
When it comes to event planning, SEO doesn't often get as much attention as social media does. Many people view SEO as a relatively complex, long-term strategy needed to help a site rank better in search engines.
Whereas social media equates to "quick wins". What they fail to understand is how vital SEO is to the success of your business in the long-haul.
SEO is all about understanding how your audience searches for events online.
For example, someone searching for a wedding planner in Houston might be searching for keywords such as:
"Houston Wedding Planner"
"Houston professional wedding planners"
"Houston Wedding Planning"
"Houston wedding coordinators"



While social media is a great marketing tool, SEO allows you to target people who are already searching for the services your company provides. There's no better audience than someone who is clearly looking for the services your company provides.
There are a variety of tools online, both free and paid that can help you gain better keyword insights in your area of expertise.
These tools work by providing additional/related keywords depending on the seed keyword.
For instance, if you type in "affordable wedding planners in Houston," the tool might pull up additional results such as:
"Cheap wedding planners in Houston TX"
"Budget wedding planner Houston"
"The best cheap wedding planners in Houston, TX"
"Houston wedding planners reviews"
"Houston wedding planners and wedding coordinators"
"Houston wedding planner cost", etc.
In addition to the keywords generated, the tools also give you a rough estimate of the number of searches each keyword generates per month. This is a goldmine for serious event planners looking to focus their efforts on one particular area.
One popular tool is called Google Keyword Planner.
As the name suggests, this tool will help you in keyword research and planning. It is totally free, and registration only requires a verified Gmail account.
Although SEO as a search engine marketing strategy may eventually help your event business website rank higher and consequently drive more leads on autopilot, it does take a reasonable amount of time to show its full effects.
Below Are Basic Things You Need To Know About SEO
Don't expect results to come overnight

Don't over optimize anything. Refrain from keyword stuffing as your website may land a Google penalty.

Do proper keyword research, don't assume anything. Never begin writing an article that you haven't researched.

Publish fresh content frequently. Google loves fresh content.

Publish outstanding content. Content is king. No one wants to read or share crappy, copied content.

Make your event planning business website user-friendly

Write for readers, not search engines. As you will notice when you begin keyword research, some of the keywords generated may not be natural. For example, instead of using, say, "budget wedding planner Houston" as it is in a sentence, you could tweak it to be "budget wedding planner in Houston"

 If you don't have extensive experience in SEO, we highly recommend hiring a professional. Hiring a professional will save you countless hours and will quickly provide you with a return on investment.
2) Pay Per Click Advertising (PPC) for Event Management
Competition for visibility in the search results is fierce. There can be hundreds of businesses vying for search engine visibility. Standing out requires more than just good content and prayers.
That's where PPC comes in. Pay-per-click, alongside with search engine optimization can garner more real estate for your event management business.
The only difference between PPC and SEO is that with PPC there're no monetary startup costs. Results can start to come in as few as a couple days. With SEO, the costs are time-related. It is a rather slow process that requires patience but which eventually pays off. As a long-term strategy for your company's growth, SEO is the way to go.
Results from a PPC campaign are noticed almost immediately. The ads you see appearing at the top of Google and on websites are a result of PPC campaigns.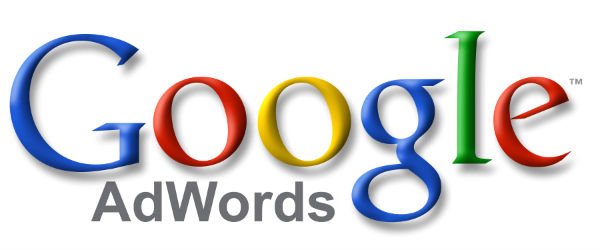 Due to the nearly immediate results on how ads are performing, launching a PPC campaign for your event planning business is an excellent idea in the short term.
As a long-term strategy for your company's growth, SEO is the way to go.
Below are reasons why PPC is a no-brainer for your event planning business.
PPC ads could help improve your rankings in the SERPs (search engine results pages). A study by Google established that there was a 96% improved ranking when organic results were lower than 4.

Easy Entry, Fast Results. Unlike starting an SEO campaign, a PPC campaign's results are felt immediately. The traffic starts coming in as soon as you hit the 'start the campaign' tab.

You have complete control. With a PPC campaign, you're in control of your audience.

You only focus on the audience you want. This all begins with the keywords you want to target and the restrictions you want in place. For example, you might only want to rank for "corporate event planning company" and not "best corporate events ideas".
As such, you would only pay for clicks for that specific keyword.
Additionally, you have the flexibility to perform quick edits to your campaign and optimize where necessary. If your ad isn't performing as well as you'd like, you have the option of pulling it down and mitigating against further losses.
Google AdWords provides an incredible resource of marketing data. In order to help your content marketing strategies and SEO, you can also use impression, click and conversion information for each keyword. Moreover, you can also cross-reference to see what your competition is doing.
In summary, using PPC and SEO in conjunction produces the best results. This happens because PPC brings immediate users to your website, which allows you to start getting leads immediately. It also benefits your SEO because it brings user engagement and traffic to your website, which are both factors in ranking your business in Google.
3. Social Media For Event Planning
For event planners looking to market, plan, and implement their events, social media is arguably the most popular route. Social media gives you the ability to showcase your previous events and capture your audience with visual appeal.
1) Facebook Ads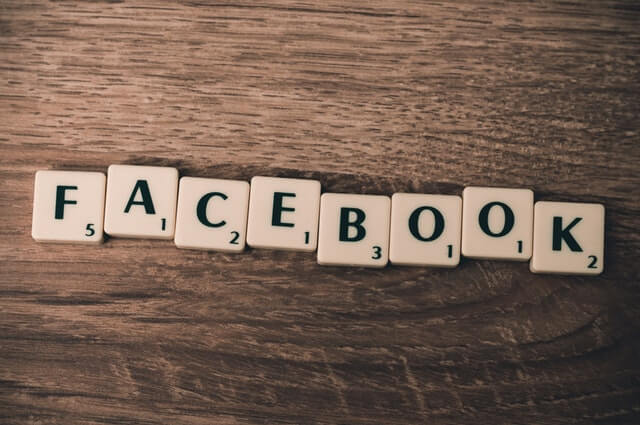 With over two billion monthly users across the globe, Facebook is the ideal place to get your company more exposure. Free promotion, however, will only get you so far.
Event planners looking to maximize their reach on this powerful platform will need to spend some ad dollars to get the ball rolling.
To begin, you need to determine the goals of your campaign, set your budget, and craft ad sets that are compelling enough to attract clicks.
2) Instagram Ads
Instagram ads are vital for event planners looking to promote events and engage attendees. Unlike Facebook, Instagram's interface is simple and uncluttered.
Moreover, it is a great platform to engage with millennials. In fact, 59% of millennials hang out on the platform on a daily basis.
With organic posts becoming more and more ineffective, event planners should consider setting a budget aside for this purpose. Like Facebook ads, you need to determine the goals of your campaign, set the budget, and craft compelling ad sets.
Social Media Tips for Event Planners:
a) Build Relationships
Here's the thing, social media is entirely about engagement. Unless you engage with your social media followers, you aren't going to achieve anything by using it. Engagement means checking in regularly, posting your own or curated content, responding to comments and starting discussions that are interesting enough to capture their attention.
b) Incorporating Event Technology
Another way to keep guests engaged is by having a live social media feed. There's nothing guests love more than to feel important. Additionally, you can encourage your followers to use the event hashtag.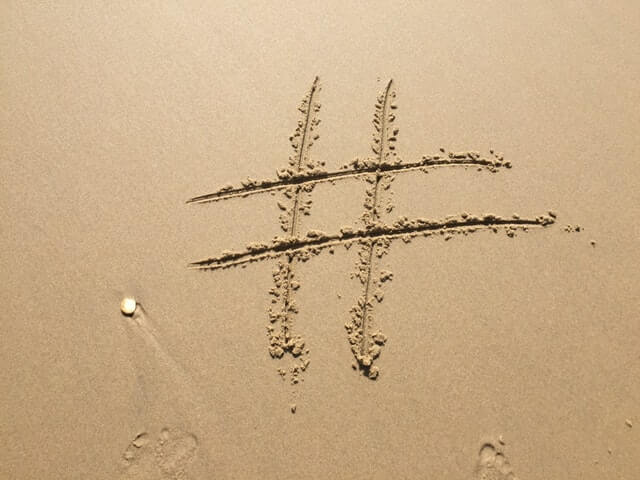 c) Listen and Respond to Feedback
Try your best to respond to all feedback, the good and the bad. Avoid responding using short answers like 'yes, great idea!', 'that's good', 'okay'. If you do that, chances are that most followers will begin unfollowing you because of lack of value.
When handling negative comments, be calm and respond politely, keeping in mind it is a public forum. If you're extremely angered, wait a day or two to respond.
4. Email Marketing for Event Planning
Email marketing is almost always a vital part of event advertising. Although the low open and click-through rate may understandably make many event planners skeptical, email marketing still remains useful.
It can be exceptionally beneficial if you follow the right methods and use the right tools.
So how do you create an effective email marketing campaign?
Simple, use the following tips:
1) Build Your Email List
Every online marketer will tell you how important an email list is. Everywhere you look, marketers and online influencers are touting the advice.
There's a good reason behind it.
To begin with, you won't have to worry about any algorithmic changes that Google may implement, leading to loss of traffic to your website. Secondly, you have complete control. Needless to say, you own your list as long as they remain subscribed.
2) Send Multiple Emails
Once you have email subscribers, it's important you frequently email them. Don't overdo it though. You wouldn't want the emails to end up in their spam folders.
Best practice dictates that you send about two to three emails per month.
5. Importance of Delivering

High Quality

Customer Service
A good business will always be aware of the crucial role high quality customer service plays in its success. In order to attract and retain repeat customers for your event planning business, you need to pay attention to the following things.
a) Build Trust
Due to the ever-growing competition, you need to build great customer service in order to ensure your customers remain loyal to your brand.
b) Build Brand Awareness
It goes without saying that word of mouth remains the most powerful ally you can have. Word spreads like wildfire. When you provide the best in terms of customer service, you'll churn out loyal brand ambassadors who will market your business for you.
c) Customer Service Matters More than Price
New research has shown that customer service matters the most than the price. Make sure you don't forget to service your existing clients to the best of your ability.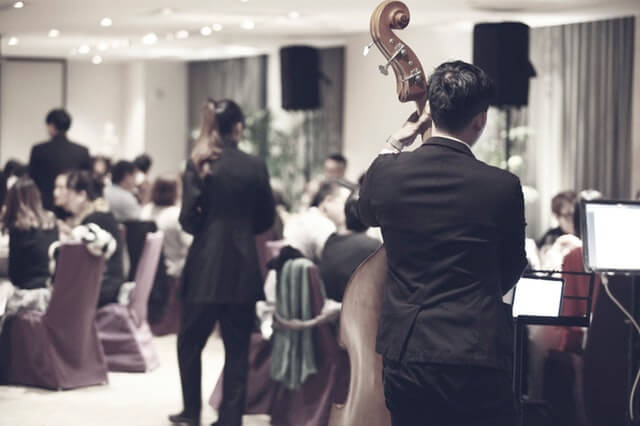 6. Content Marketing
Developing a content strategy for your event planning company can help bring value to your customers. This will keep them coming back time and time again. Say you have a blog where you share images and content that would be valuable for a bride-to-be.
Having high quality content will not only help your website in SEO campaigns but will also be valuable during paid marketing campaigns which you're looking to implement.
7. Reach Out to Industry Partners
When you're just starting out as a new event planner, say, a wedding planner, connecting with seasoned industry partners is a no-brainer. Reach out to industry partners such as wedding dress stores, photographers, DJs, caterers, florists, bridal boutiques, etc. Offer referral commissions when they refer a new customer to you.
If you're just getting started out with marketing your event planning business focus on one strategy. You're better off having a concentrated effort in one avenue than spreading your marketing budget thin.
If you would like help marketing your event planning company we would like to speak with you. Contact us today to see how we can help you grow your company.