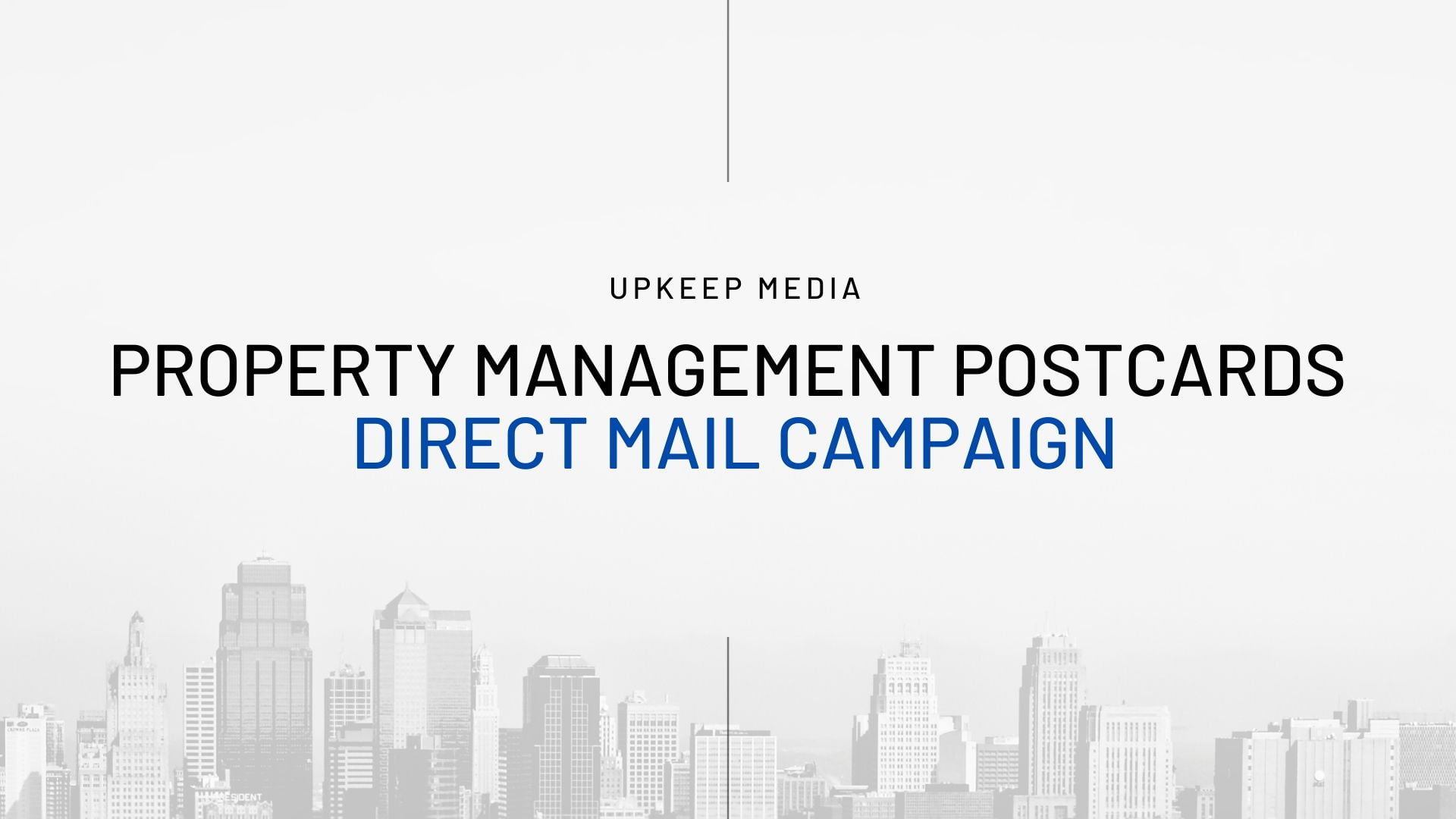 Direct mail can be a great way to generate new leads for your property management company, yet it's often underutilized. Sending postcards works especially well when they are used as part of a multichannel marketing strategy.
Crafting beautiful, high-converting postcards that direct rental owners into your sales funnel has huge potential. In this article, we're going to teach you everything you need to know about setting your direct mail campaign up for success. 
Direct Mail Campaign: Getting Started
In the following paragraphs, we share all the main points you should know about using property management postcards. You'll learn about creating the most effective designs and you'll discover how to use these postcards as a powerful touchpoint in a wider marketing effort.
Everything that we'll share with you in this article is based on our experience. We have seen together with our clients how effective direct mail can be when used as part of a multichannel marketing campaign.
What is a Property Management Postcard?
A property management postcard is part of a direct mail campaign. It is the letter they'll receive in the mail from your company. The goal is to reach rental property owners, thereby driving traffic to your property management company.
Property management postcards should contain the following information:
Your company's name

A clear Call To Action (CTA) directing them to a landing page

Your unique selling proposition

Contact details

Attractive and relevant visual material

Brief details about a limited time offer
Direct mail will give you the best return on investment when they are integrated into a multichannel marketing strategy. We'll take a closer look at this soon.
But first, let's dive into why property management postcards are so effective.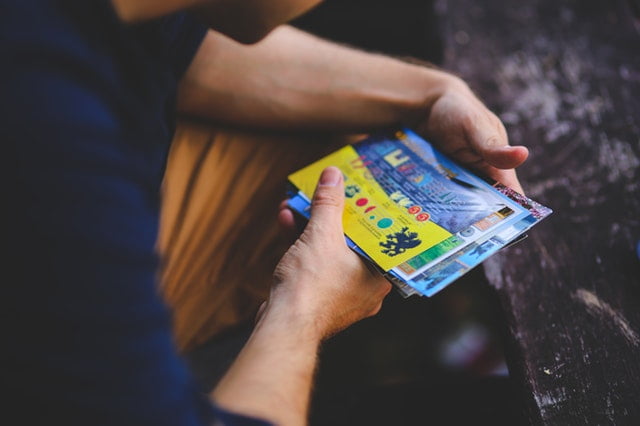 Why use Property Management Postcards?
Online marketing strategies are essential, so you may wonder about the reasons for taking steps towards a marketing initiative that seems as low-tech as it gets.
Here are the top three reasons for using a direct mail campaign:
#1: Direct Mail is Less Common
Why should you utilize a marketing tool that sees diminishing use? This may seem counter-intuitive, but decreased usage is exactly the reason you should take advantage of direct mail.
As many property managers focus exclusively on online marketing, you'll have fewer competitors in the mailbox. And when your messages stand out, people start listening and the chance of conversions spikes.
#2: People Like Receiving Mail
As people send less mail to each other, each one received holds greater importance. It's exciting and many people can't wait to read what's written on the postcard or take a look inside the envelope.
#3: Direct Mail Captures Attention
There is something about direct mail that captures peoples' attention. There are rarely any emails printed out nowadays, but some direct mail could even make it to the fridge door.
How to Maximize the Potential of your Direct Mail Campaign
Using one marketing strategy on its own can prove to be effective. However, you'll generally get the best results when you combine multiple marketing strategies. This will allow your brand to be omnipresent. 
At Upkeep Media, we know the power of multichannel marketing. Let's see how it's possible to combine these advertising efforts into a single plan.
Multichannel Marketing Campaigns
A multi-channel marketing campaign uses many different marketing strategies to reach customers. When you use this approach, your target audience will convert on the medium most comfortable for them. This empowers your customers because they have more choices.
But simply marketing across multiple channels is just part of its appeal. The real value lies in cross-channel strategies. The more rental owners see and interact with your brand, the more they begin to trust you.
Here is a quick breakdown of multi-channel marketing benefits that can work for your property management company:
You'll spread a consistent message about your business across a host of mediums (ie. direct mail, Facebook, Instagram, etc.)

Numerous touchpoints allow you to collect more beneficial data about landlords and owners.

You'll garner more attention as your company is being seen on many marketing channels

More prospects will convert because they can pick their favorite medium for interacting with you.
Postcards Help Drive Traffic to Your Website
The use of postcards has great potential for your business. But you need to integrate the direct mail campaign into a comprehensive marketing strategy to fully utilize its potential.
Ideally, the sent postcards direct the rental owners to a specific landing page online. This landing page should have an enticing offer set up to get your target audience to reach out to your business. Perhaps it could be a Free Rental Owner Consultation or a Free Rental Analysis for their property.
Additionally, the landing page should contain a tracking pixel. By setting up the pixel, you'll be able to track anyone who visits the landing page and retarget them with online ads.
Retargeting these rental property owners gives you the ability to stay top of mind with them. Even if they didn't convert the first time they interacted with your brand via direct mail, you still have the opportunity to continue marketing to these individuals. Smart remarketing ads will push these leads seamlessly down your sales funnel.
Postcards Create a Unique Touchpoint 
Not many conversions happen during the first interaction with a prospect. And not even following the second or third touchpoints. On average, it takes 6 to 8 touchpoints to generate a lead.
Direct mail is a unique touchpoint in the journey of turning someone from a prospect into a customer. 
When your postcards form a touchpoint in a multichannel marketing initiative, you'll create a meaningful moment of engagement. Everyone who's possibly interested in your services will visit the landing page you direct them to. Since you can retarget the landing page visitors, every postcard carries the potential for far more than just a single touchpoint.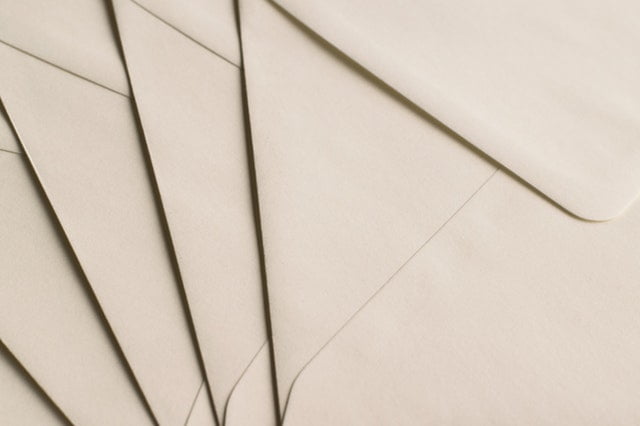 Property Management Postcard Ideas 
Great design plays a vital role in getting people to pay attention. The layout and content of your postcards need to be fully thought through before you send them out to rental owners.
Postcards Need to be Attention-Grabbing
The best postcards link beautiful design with a specific offer. This means that your postcard needs to have an attractive image along with a clear Call to Action (CTA).
You can get creative when picking the visual. The right image isn't necessarily something that any other property management company would use. Creating an original visual statement will have a big impact.
Another way to capture attention is focusing on a single issue that rental owners face. This is much more efficient compared to printing a long list of provided services.
A perfect property management postcard has two major parts that enforce each other and sum up to a coherent message.
An attractive image that could carry a secondary meaning.

A clear Call to Action that leads your prospect to visit your landing page that has an enticing offer.
Postcards Need to Reflect Your Brand
Brand consistency across all your marketing channels is essential. Every single channel needs to be part of unified brand communication. This includes writing style, visual language, and brand promises.
You should keep in mind that continuity serves a purpose too. A well-designed postcard shouldn't lead your prospect to a website that clearly isn't up to modern standards. Any break in your brand experience's continuity and consistency brings down the conversion rate.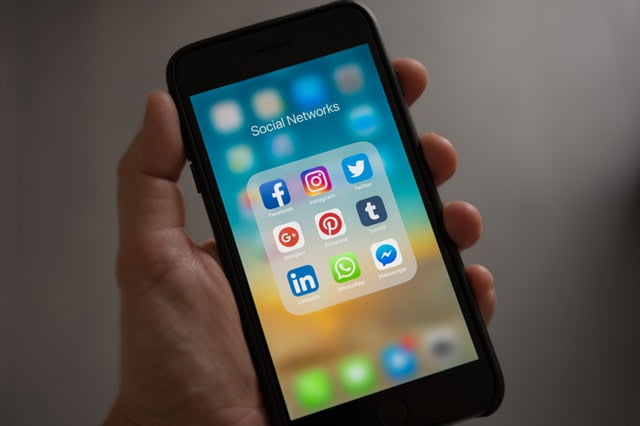 How to Build a Postcard Mailing List
We have already taken a look at the benefits of a direct mail campaign. Also, you have seen how postcards can be utilized to their full potential when used as part of a multi-channel marketing campaign.
The next question is how to start building your direct mail list. There are two ways to do this:
1) Create a List From Scratch
You can grow and expand your property management business with the help of a cleverly designed direct mail list. There are a couple of avenues that you can take to start building this list.
Checking tax records is a good start. You are able to find out which properties have absentee owners. Following this, you can target absentee owners and offer property management services.
Investigating the eviction records can be a successful approach as well. You could contact frustrated landlords who need someone to manage their rental property.
A third strategy is to research people who have inherited property. Some of these people may want to turn the property into an investment by renting it out.
2) Purchase a Quality List
Do you want to skip the hassle of building a list yourself? You always have the option of purchasing a ready-to-use list. But it's important to ensure the list is full of quality contacts before committing to the purchase.
Even if you have the most beautiful and engaging postcards, it will go to waste if you're not reaching your target market. 
That's why your mission is to find a solid data management company. A reputable data partner offers you a chance to use filters for finding rental properties in your specified zip codes.
Keep in mind that your goal is to get these postcards to landlords and rental owners, not renters. This means double-checking that the list contains the real addresses of these owners.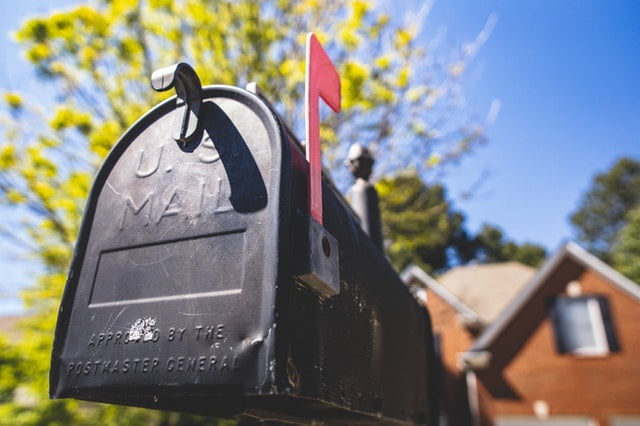 How Frequently You Should Be Sending Postcards
Direct mail marketing is a method that needs an ongoing trickle of messages to work. When you contact your prospects on a regular basis, familiarity and trust are built in the process.
Bombarding your contacts every week does not work.
The most reasonable and effective timeline spreads out to a new mailing every four to five weeks. Sending out messages more often is likely to cause annoyance and distrust. However, you'll need to test different timelines to find out what works best in your specific market.
The Best Way to Track Your ROI
After executing the campaign, it's time to track and analyze the results. Here are some data points that you can use for this purpose:
Incoming phone calls

Landing page visits

Landing page sign-ups

Retargeting conversions
You should decide on the appropriate metrics before launching the campaign. The best practice sees execution and evaluation phases merging into a coherent marketing strategy.
The Bottom Line
Direct mail is an efficient marketing channel. Its relative impact increases as more companies keep their marketing efforts strictly digital. Combine that with a lower personal mail volume and you may find that direct mail is exactly the unsaturated marketing channel you were looking for.
To improve your results exponentially, direct mail should be used as part of a wider multi-channel marketing strategy.
At Upkeep Media, we specialize in helping property management companies grow their business. You can always reach out to us if you have any further questions about this (or any other) property management company marketing techniques.