So you're looking for more property management leads?
Your business has been growing steadily through referrals but you're ready to take it to the next level and build up a sizable property management business.
Or perhaps you're new to the industry and are looking to educate yourself about different ways you can grow your business.
You've come to the right place.
I promise that by the end of this article you'll have an understanding of the best methods you can use to acquire more doors and grow your property management business.
Before getting into the details of how to go about acquiring more property management clients I want to make sure you understand one important principle.
If your cost of acquiring a property is less than the lifetime customer value, you're winning.
Let's break it down into simple math. If your average customer remains with your company for three years and pays $100 per month, the average value of a property management contract is about $3,600 (12months*$100*3years). This figure can vary from company to company depending on your expenses but in general, this amount is a safe assumption.
So now that we know you have a considerable budget to spend on acquiring a property management lead, let's look at how to go about bringing in more doors consistently.
First things first, you need to be utilizing the internet. It's no longer an advantage to have an online presence, it's a  bare essential. We're living in the digital age.
Real estate related searches on Google grew 253 percent over the past four years. (Google Internal Data, Q3 2012).
There are generally hundreds of searches for property management companies every month in every U.S city.
Don't believe people are searching for property management services in your local area?
Take a look at a few smaller cities and their monthly search volume

There are 851-1700 searches every month for the term 'Property Management Boise'

There are 501-850 searches per month for the term "Property Management Spokane'

There are 851-1700 searches every month for the term 'Property Management Visalia CA'
If you're interested in finding out how many searches there are in your local area drop us a quick message on our contact form and we'll send you information regarding your local area.
These examples aren't exactly large metropolitan cities yet there are still hundreds of people every month looking for property management companies. These are property management leads that just don't know about your company.
So now that we know there are plenty of people looking for property management services, how do you help them find and contact your business?
A simple option would be to pay a property management lead generation company per lead but as a long term strategy this can become rather expensive. To help you out we've put together this article as a quick guide for acquiring high quality clients for your property management business using SEO marketing principles. 

GET INSTANT ACCESS
All-Inclusive Online Marketing Checklist For Property Management Companies
Move one step closer towards growing your business
7 Techniques On How To Get More Property Management Clients For Your Company
1. Establish  A Social Media Presence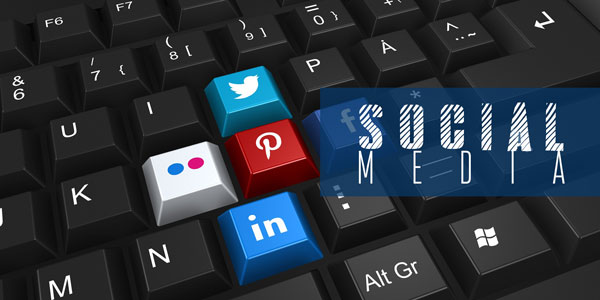 When social media is used effectively it can be a powerful tool to interact with potential clients and current clients. At a bare minimum, you should aim to have a Facebook, Google+, and Twitter account.
Social media is so valuable for generating quality leads because it allows you to be seen in places your target market hangs out online. The more you interact with prospects on social media, the higher your chances are of gaining a new customer.
Aim to post something about your company at a minimum once per week.
Look to generate reviews from your current tenants and property owners on your Facebook page.
This has many SEO benefits as well as credibility benefits. Even when someone finds out about your company offline, they're highly likely to check your company's reviews online.
One way of getting your company discovered on social media is to hang out in groups where your target audience hangs out. For example, if you're a property manager in Dallas, Tx look to find real estate investor groups specific to the Dallas area and contribute to them. Provide guidance and answer questions that group members are asking.
Another method of increasing your exposure on social media is to run paid ads. In particular, Facebook Ads can be extremely effective and affordable when it comes to attracting property management clients.
2. Optimize Your Website For Search Engines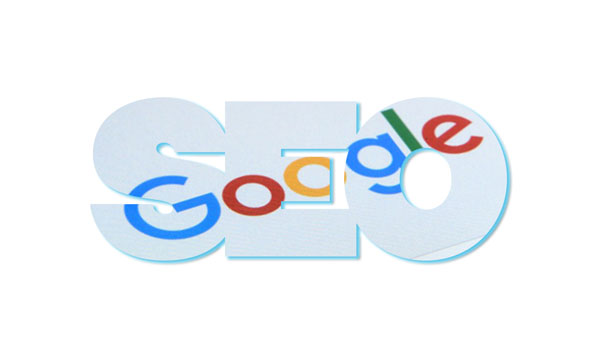 If you're looking to bring in leads on auto-pilot, this method is for you.
One of the best and most cost efficient methods of increasing your property management leads is by having a properly optimized website.
While it takes some patience to properly optimize your website, once it takes effect you'll be receiving multiple leads every month.
By ranking in search engines for keywords related to your services, you can gain tons of new leads every month.
 75% of searchers never scroll past the first page of Google. 
This is why it's imperative your website outranks your competitors.
Once your website is properly optimized you can sit back and watch the leads come in without putting in too much effort.
A properly optimized website is a combination of having quality content on your website, effective on-site optimization, as well as high-quality backlinks.
If you'd like more information on how to optimize your website check out our video. 
3. Content Creation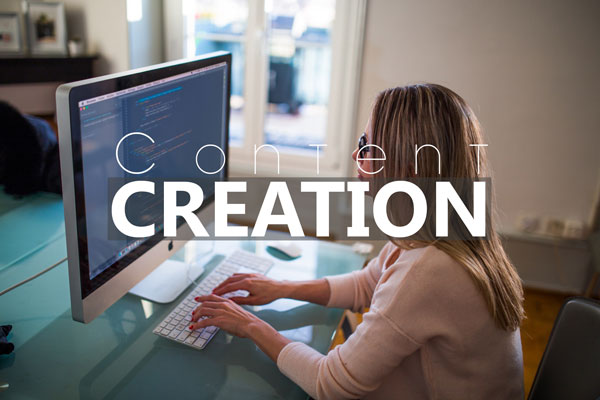 With the proper use of high quality blog posts you'll be able to help two audiences.
Those who are already looking for a property manager

Landlords who are looking for answers to their questions
For a person that is already looking for a property management company, they will find you by using short-tail keywords.
For example: "Property Management Chicago".
This is called a buyer intent keyword.
However, for those who don't know what they need, they will look for solutions to their problems.
For example: "How to rent out my property in Chicago". This is called a long-tail keyword.
Approximately 90% of all internet searches are actually long tail keywords.
Through the production of high quality, free content on your website you'll gain the attention of search engines and the general public.
Your company will become an authority at solving people's issues. In time this will lead to driving quality leads to your business.
Generating high quality clients for your property management business is something you'll always have to focus on if you plan on growing your business.
While it's impossible to eliminate all unqualified leads, following these tips will definitely help you reduce the amount of wasted time you spend on unqualified candidates.
This will allow you to focus your time on providing quality property management services and landing your ideal customers.
4. Build A Strong Online Reputation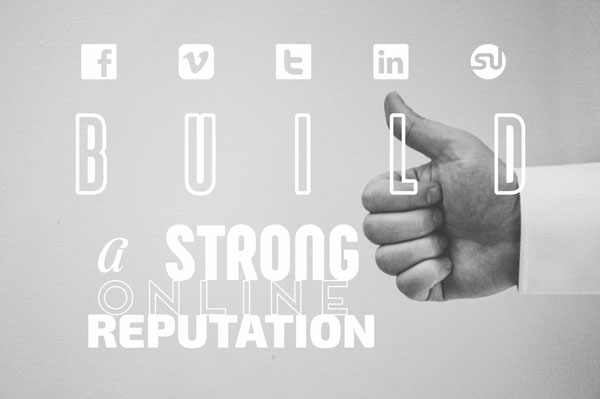 Focus on getting high quality reviews online.
When people are searching for a property management company to work with, they often look up reviews.
A prospect will almost always call the company with the 5 star reviews over the company in the same area with the 2 star reviews.
Make sure to entice your current clients to leave you reviews online.
This will also help increase the quality of leads you're gaining.
The more good news people hear about your company, the more they'll feel they can trust you.
So after implementing these 4 tactics consistently for several months you've finally got traffic visiting your website…..but is that enough?
Unfortunately no.
You may gain leads from solely implementing these tactics, but you're eager to grow as much as you can!
The next step is to entice them to actually contact you.
5. Increase Calls-to-Action on your Website
The next step is to make it as easy as possible for them to reach you. We see too many websites that make potential clients work hard to take the next step. Make sure you include calls-to-action (CTA) in your website copy.
Not sure what a CTA is? It's essentially clickable buttons on your website that entice the visitors to take action.
You need to tell your visitors what to do one they land on your website. Use action verbs, such as "Contact Us", "Request a Free Consultation", "Submit a Rental Application", etc. to direct your visitors.
You should have more than one type of CTA because you have more than one type of website visitor.
Make sure you property management website is made to sell.
We break it down into three different types of website visitors:
1. Cold Traffic: These are people that have no interest in actually discussing your property management services with you yet. They're simply browsing the internet doing research on the different property management companies that are available. One way you can turn this type of traffic into property management clients is by providing them upfront value. Include an education offer on your website and capture their email address when they sign up for your offer. You can now contact that person and pitch them your property management services.
2. Warm Traffic: This type of traffic is people that have already expressed interest in your company. You want to make it as easy as possible for these people to contact you once they are ready to talk. You would want to include a CTA for a free consultation on your website to entice them to contact you.
3. Hot Traffic: These are website visitors who have already spoken with your company and are considering using your services. Your website can work to help you turn these leads into paying customers. Having a professionally designed website and a clear marketing message should help sway their decision in your favor.

While inbound marketing is extremely important in today's digital society, speaking to someone in person still has a huge effect on generating new business. Make sure you get out there and attend real estate conferences, property management conferences, find real estate investor groups and network. Talk to people and exchange business cards.  You never know where you may meet your next client.
At times someone may have already heard about your company online and meeting them in person might just be the final push they need to use your services.
7. Provide as much information upfront as possible
While this may not help you gain new property management clients, it will definitely help you increase the quality of the leads that contact you. By providing as many details as possible about your services and your properties upfront, it will help reduce the number of people who contact you that are not qualified customers.
Contact Us
If you would like to have our team personally review your internet marketing plan and show you where you're ranking, where there is room for improvement and how we can work together to make this your best year ever and finally get your internet marketing right. Then fill out the form on the contact us page and we'll be in touch.