The process of getting your business to rank higher on Google is called search engine optimization (SEO). Search engine optimization is a critical component of any effective digital marketing strategy. However, the biggest challenge with SEO is keeping up with changes that seem to occur quite frequently. Nevertheless, there is no doubt that if you want to keep up with the competition, you need to keep up with the changes by constantly optimizing your on-site and off-site SEO strategies.
Five Local Search Engine Optimization tips for your small business:
Don't Forget Metadata
Metadata is the data that is used to describe other data. In simple words, it is a summary of the basic information which defines the content in question. In terms of your website, the metadata for your web pages should contain a meta title and a meta description.
A meta title is the title you give your webpage, where as a meta description is a short description of the page's contents. This data is basically customized to reflect the contents of the pages on your website and this is the information that is displayed in search results.

In order to ensure your website is search engine optimized, you need to write titles and descriptions that are unique and compelling, as well as include your keyword in a natural manner.
You'll notice in the example above the meta title contains the keyword "Seattle Dentist" and the description ads credibility which entices a search engine user to click through to the website.
For the meta title, Google is very specific about character count. The rule of thumb for writing a meta title is to exclude anything that is not helpful, and never go over 60 characters. You can use this tool to determine the amount of characters you have used. You also want to make sure you include your targeted keyword and the primary area your business services.
Your meta description should be clear and precise and get your message across without rambling on about it. Consider the meta description to be your mini ad. When it comes up in the search results, your goal should be to make the user click through to your website based on the description provided.
Get Listed in Online Directories
Most small businesses tend to ignore online business listings, which is a huge mistake. Your business should be listed on all of the top online business directories such as Google, Yelp, Yahoo, Merchant Circle etc.
If there are any local newspaper websites which have a local business directory, get yourself listed there. In addition, you should get your business name, address and phone number on citation data aggregators like Acxiom, Factual, Infogroup, Neustar etc.
It's crucial to your local rankings that your business name, address, and phone number (NAP) is consistent and accurate.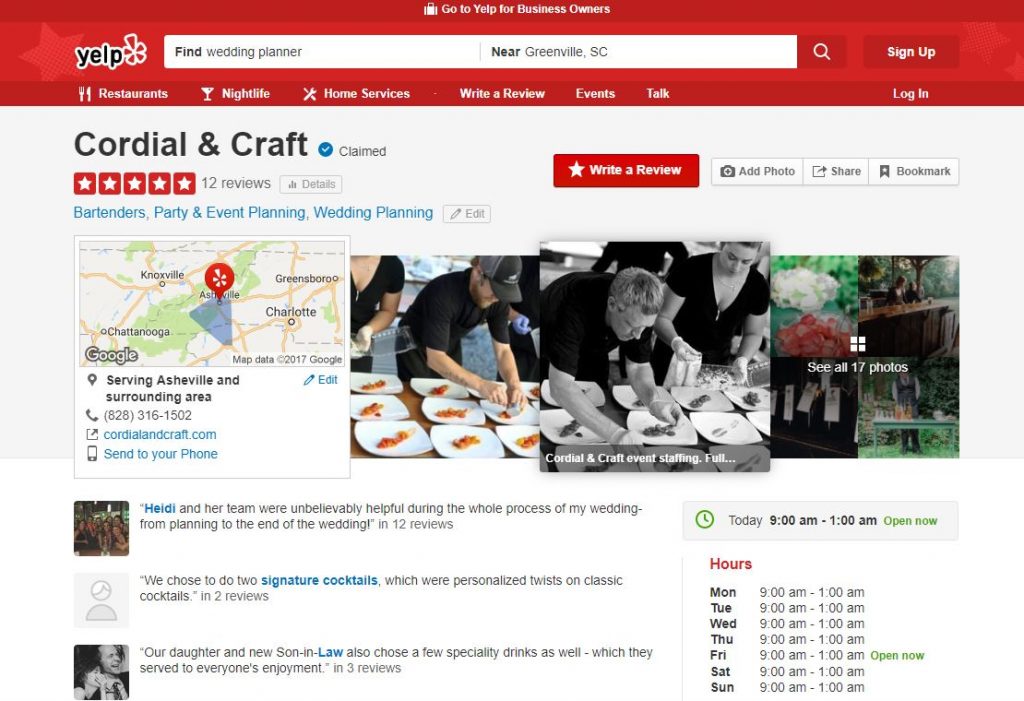 If there are many discrepancies in the information from one directory to another (e.g. wrong phone number,  no suite number etc.), Google will have a hard time determining which information is correct. This can hinder your company's ability to rank in the organic results and google maps local three pack..
Claim Your Google My Business Page
Google My Business is also a business directory. In fact, it's the most crucial directory to get listed in. Local businesses should ensure that they claim their Google My Business(GMB) page.
This service is completely free and can provide you significant exposure in your local area. If your business page shows up in Google's local three-pack, you'll likely start to gain leads.
Signing up for a Google My Business listing is very simple. Simply visit their visit their page, register, verify and you're good to go. Keep in mind that only business owners can claim the GMB page. Make sure you go through the verification process and once that is complete, optimize your GMB listing with a short and effective description, product/service categories, business hours, accepted payment methods and other relevant information.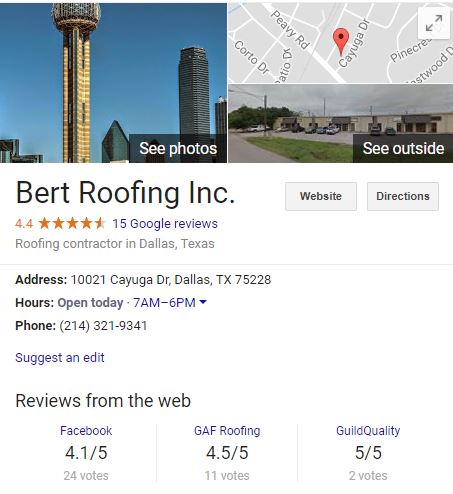 Make your GMB page attractive and compelling by using visuals such as your business logo, staff pictures, images of your office, etc. Populate every section that is relevant to your business and make sure all information that you provide is complete and accurate.
Online Reviews Are Extremely Important
Online reviews are extremely important in today's digital age. Research suggests that 88% of people trust online reviews as much as they trust personal recommendations. In addition, if asked, 7 out of 10 customers are likely to review your business.
Some effective marketing tools to track, manage and get reviews include Reputation Loop, Trust Pilot, Get Five Stars and Vendasta. You can also use social media platforms such as Hootsuite and Tiny Torch to send you alerts every time your brand is mentioned.
For local businesses, it is very important to connect with their customers. Therefore, if you get a review, whether it's positive or negative, be sure to respond to the feedback. This can help you connect and engage directly with your target audience. Facebook reviews and reviews on Google My Business are also very important. If your business has a high quantity of reviews on Google and other platforms online it can really help you gain more visibility in search engines. According to a test performed by Oskar SEO, companies that have more than 20 online reviews outrank companies with fewer than 10 reviews 90% of the time.
Structured Data Markup
You should add structured data markup to your website's code. This provides more information to search engines regarding your business, your products and services, your reviews etc. Less than half of local businesses use this mark-up. Therefore, if your business uses it, it can help you gain an advantage in the search engines results pages over your competitors.
Google encourages the use of structured data markup as it helps its spiders determine what your site is about. If coding is not your thing, you can set your website up with Google Search Console and use Google's Data Highlighter to mark up content on your site.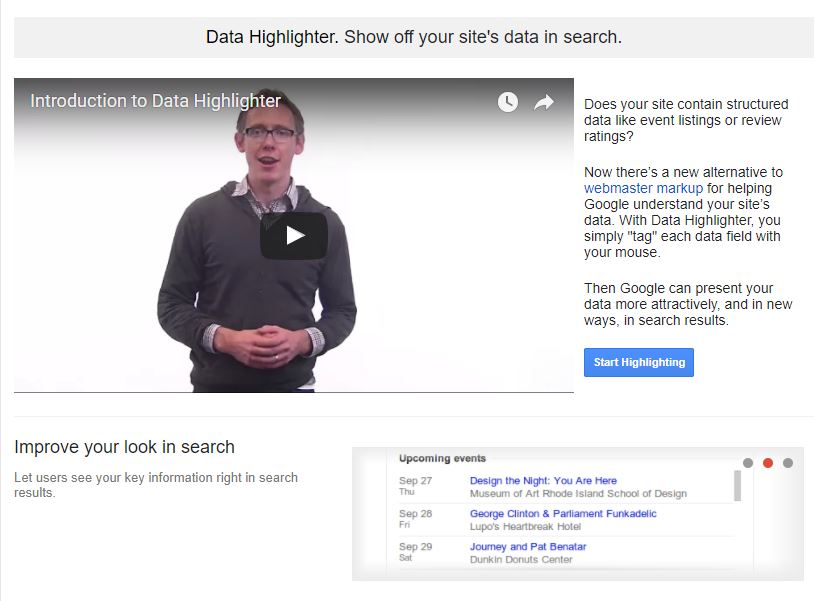 These are five very basic SEO tips you should look to implement immediately. As far as Local SEO is concerned, there are numerous strategies that local businesses can implement to improve their search engine rankings. If your business website is search engine optimized you are in a better position to improve your ranking, which will generate interest and help you gain exposure.