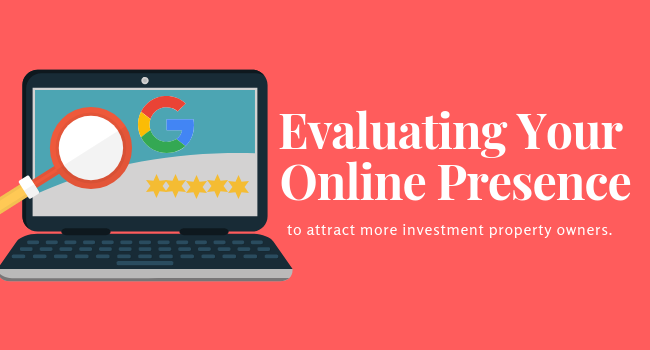 Traditional forms of advertising and sales are quickly becoming relics of the past.
Auditing your online presence will help you improve your revenue significantly by keeping your marketing strategy up-to-date.
Keep on reading to learn more about our 5-point checklist that you can implement for your business today.
First thing's first…
1.    Be Visible to Investment Property Owners
Rental owners need to be able to find you online.
This means two things:
You will need an attractive website.
And your website needs to appear in search engines when potential customers are browsing the web for property management services.
What's a search engine?
It's a database that uses keywords to find particular information or sites on the World Wide Web.
Search engines like Google or Bing are where most property owners go when they have a question or are looking for property management services.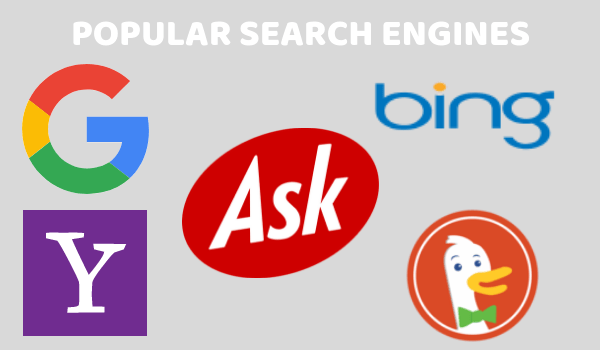 For people to visit your website, you have to show up on Page 1 for keywords related to your business.
Why? Because the first page gets over 80% of the clicks.
When it comes to showing up on the first page of Google, you have 3 options:
1.     Use Google Ads to show up at the top of the page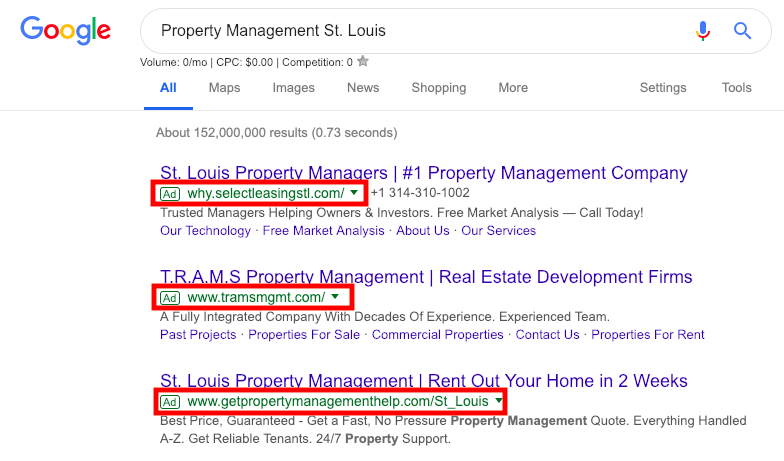 Pros: This is the quickest way to take up space on the first page and is a great way to get leads fast.
Cons: The downsides are that Pay per click can become very costly and it's not an effective long-term growth strategy.
2.     Appear in the Google Maps section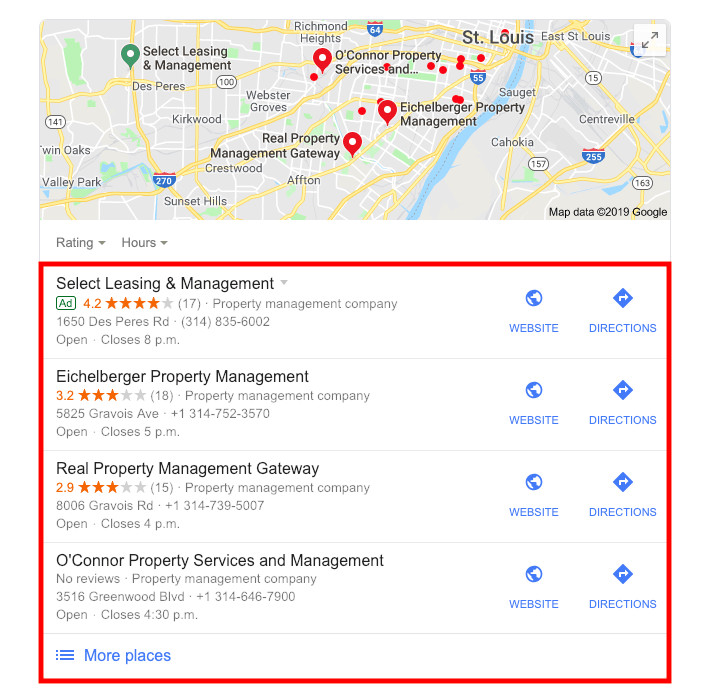 Pros: This section is free and follows the ad section, placing it high up on the first page.
You just have to make sure your Google MyBusiness page is set up accurately and filled in its entirety with relevant information. The more information you can provide the better.
Cons: There are a ton of factors that determine whether or not you'll be listed amongst the first businesses in the maps section, such as number and quality of reviews, making it unpredictable.
3.     Appear in the organic (or free) section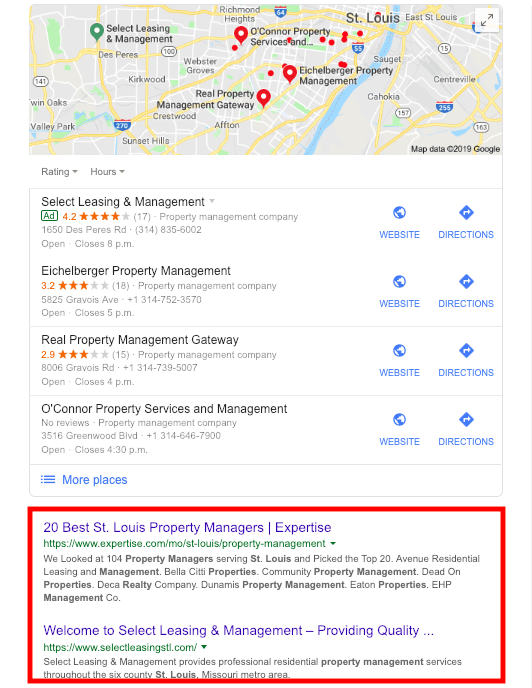 Pros: By creating website content that is both relevant and valuable in the eyes of Google, you are helping yourself rank higher on the first page for free. This is known as SEO.
Search engine optimization (SEO) is more important now than ever.Studies show that 76% of local searches result in a phone call.
By utilizing SEO for your property management company, you can take advantage of the thousands of people searching for your services every month.
Cons: SEO requires time to take effect and a high level of technical knowledge to make sure your efforts are well spent.
2.    Make a Good First Impression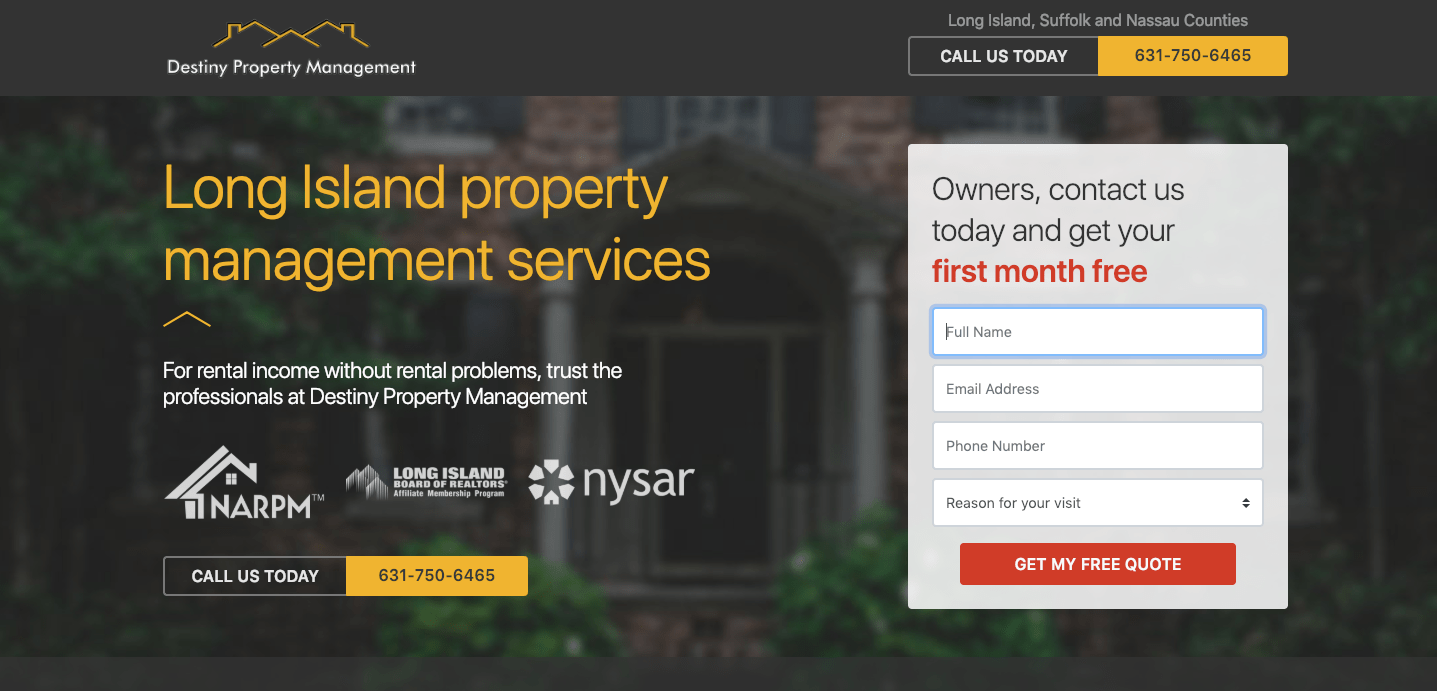 Once you get them on your site, you want to keep them there.
You want to curate the best first impression possible to make sure that they don't go back on Google and resort to your competitor's services.
Everything a visitor sees as soon as they land on your website is crucial.
To keep someone on your site, you have to offer them what they are looking for and more.
You need to identify your ideal customer, let them know what you have to offer, and reassure them they've made the right choice by clicking on your site.
To do that, make sure you have:
Clear & concise text that describes the services you provide
Imagery that is relevant to your service
The geographic areas you serve
A call to action (such as a phone number, button, and/or a form)
Bottom line:
Keep your site clear and consistent with relevant supporting images and information that's not overly technical. You can leave the technical talk to when you meet them in person.
3.    Build Trust
After a property owner finds your site and decides to give it more than 3 seconds of consideration, your next job is to provide the social proof that will get them to contact you.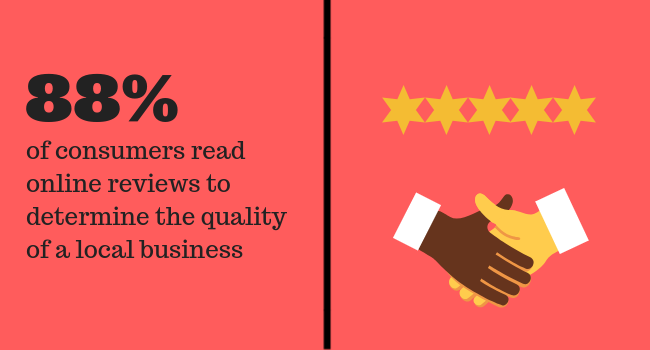 Social proof can take the shape of video testimonials, written reviews by recent customers, or case studies.
The more external endorsements you have, the more people you'll get to actually pick up the phone and call you.
You can also earn your future customer's trust through:
The overall professionalism of your website (aesthetically pleasing logo, branding, design, and images)
The accreditations and awards you sprinkle throughout the page
Having your physical address and phone number in plain sight
Rental property owners want to see that your property management company is qualified and capable to handle their needs.
If they find any red-flags, they'll start their research process all over again, but with your competition instead.
In today's day and age, it takes no time to assess whether or not a business is as reputable as they say they are.
Bad reviews, especially those that go unanswered, can have long-lasting negative effects.
It is up to you to survey your online presence to make sure it conveys the quality and reliability of your services.
Need help with your online reputation? –> Click Here
4.    Give Property Owners Reason to Reach Out
At this point, all that's left for you to do is to convince your potential clients to take action.
To seal the deal, you need to convince them to reach out to you NOW in order to learn more.
It is important to create a sense of urgency because more than 95% of your visitors will leave your website or landing page without taking action.
They typically leave for one of two reasons:
They're too busy to call or fill out a form right at this moment
They want to do more research
The key is to use a compelling offer, matched with a sense of urgency and a cohesive call to action.
A compelling offer can take the shape of a free consultation call, a free month of management services or a free pdf pamphlet of information you think they would be interested in.
You can create a sense of urgency by giving a short window of opportunity to access the offer.
And when it comes to call to actions, you need something both simple and specific.
Locate your visitor's motivation in clicking your button or signing up to your service and transmit your value to them clearly to get them to do so.
People get busy and you need to incentivize them to act on their impulse as soon as possible to keep the momentum of the interaction going.
5.    Stand Out From The Crowd
Lastly, you want to make sure that even if the property owner does leave your site to compare you to your competition, that your online presence surpasses theirs.
To do so you need to stay aware of what others in your area and industry are doing, and then market yourself better than the status quo.
One way to do so is to break down any last-minute obstacles or objections your site's visitor might have.
Usually, these obstacles include price and guarantees.
For price, you can use reassuring statements like:
Offering Flat Fee Pricing! ($99/month)
When it comes to guarantees/warranties, simply explain briefly what's included (and not included).
A few examples of guarantees are:
30-Day Rental Guarantee – We'll place a tenant within 30 days or we'll work for free until we do.
Eight Month Tenant Guarantee – If the tenant breaks the lease within 8 months, we'll place new tenants at no additional cost.
Eviction Guarantee – If we place the tenant, we guarantee you won't incur the costs if an eviction takes place.
Then, if you want to take it a step further, consider adding the answers to an FAQ section somewhere on your page to ease any possible doubts.
Think of questions or objections that come up in your sales process for this section, as well as any information you want to add that didn't fit on your other pages.
The easier and more convenient you make it for your site's audience, the more likely they will pick up the phone.
Having a phone number and form visible on your page is a must, but there are other options too:
You can test using live chat to see if people like to communicate that way.
You can also test using calendar applications like Calendly or ScheduleOnce so people can choose a time when they'll be available for a callback.
Email and phone are no longer the only ways to communicate with customers.
You can unlock a whole flow of new leads by finding your audience's preferred way to connect, amongst other ways to make your property management company stand out from the crowd.
Conclusion
These are the 5 easy steps that will guide you through your online audit.
Going through this plan will help make your website visitors convert to new leads for your property management company.
By addressing these problems head-on, I promise you'll start to see a more steady, reliable flow of leads for your business!