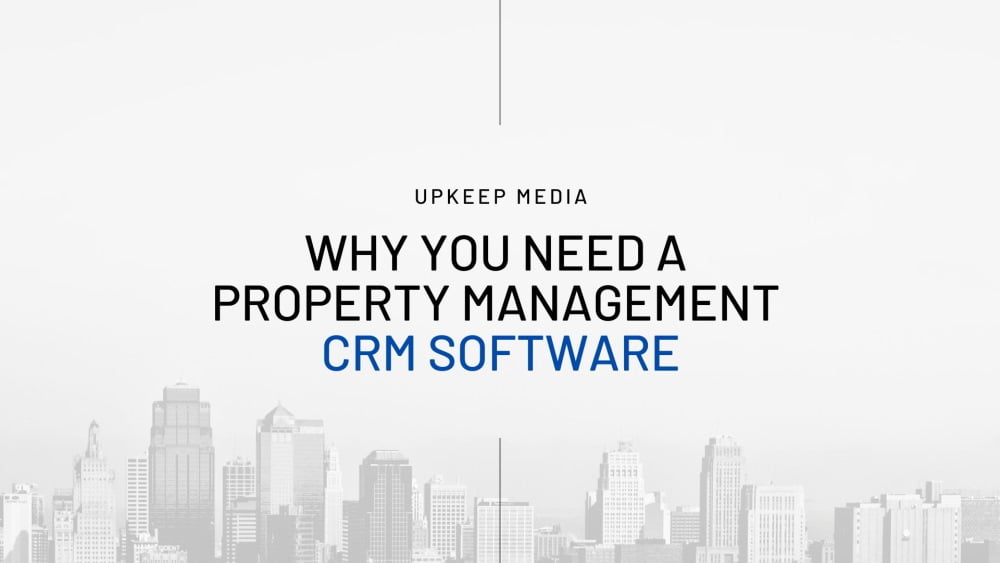 A CRM software, or Customer Relationship Management software, is a tool used for creating and maintaining customer data and business workflows. Think of a CRM software like your business' virtual Rolodex, but with more strategic processes and management capabilities!
A CRM software generally consists of a digital, Cloud-based operation that aligns your multiple business priorities into one effective management system. Within CRM software, property managers can track:
Rental owner contact information;
Touchpoints rental owners have had with your business or employees;
Account details;
Relevant sales opportunities.
Some primary features of CRM software available on the market today include:
Sales lead tracking;
Sales lead automation;
Communications automation;
Contact management;
Integration into some of your favorite mobile sales apps.
For property managers, integrating CRM software can help you prioritize and organize leads, properly manage your internal team's workflows, and foster ongoing business relationships, overall helping you grow your property management company.
At Upkeep Media, we've had the privilege of seeing the many different CRMs our property management clients use. We've taken the time to write this article to help you understand the benefits and necessity of a CRM.
Features of a CRM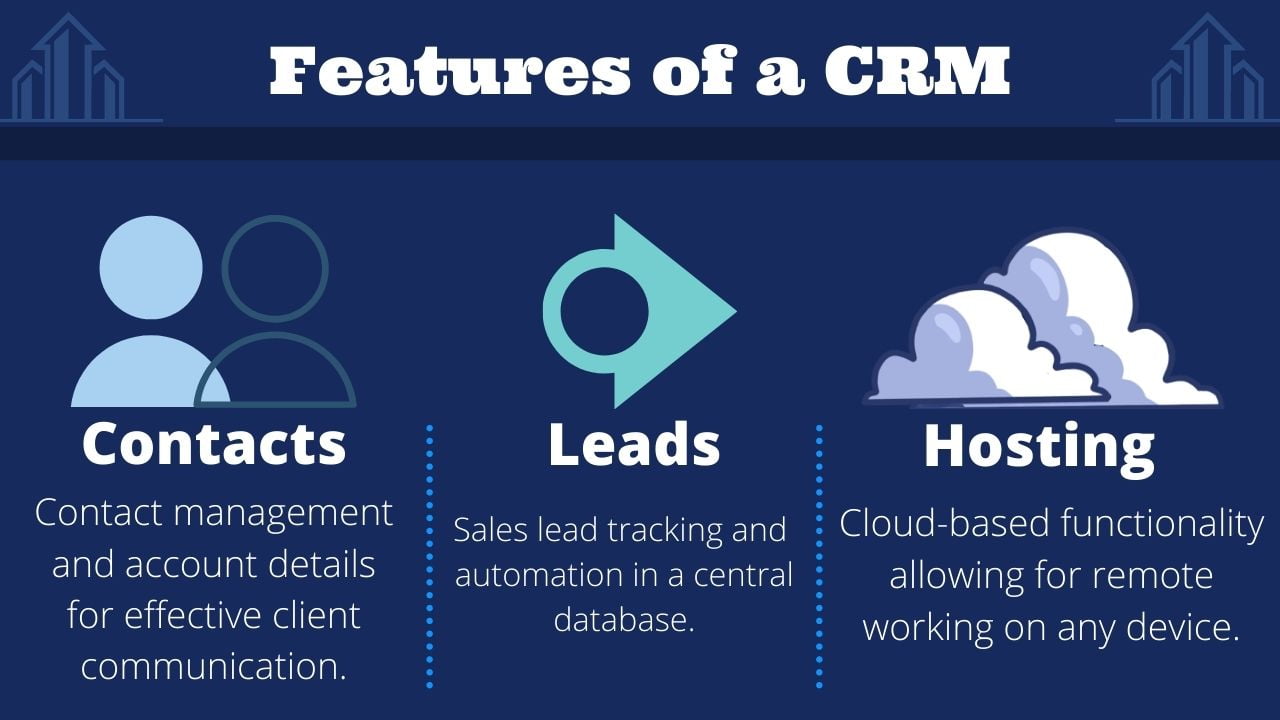 With the help of CRM software, property managers can create a central database for rental owner leads. This is important if you're looking to create a streamlined sales process – from the initial contact with a new client to signing a management agreement.
Rather than managing your workflow through a mess of ineffective spreadsheets, paperwork, and record-keeping, CRM software helps automate your processes to ensure your business can maximize all rental owner leads from beginning to end.
With COVID-19 causing many businesses to use social distancing and remote working, the cloud-based functionality of most CRM software allows your employees to stay on track no matter where they are working from. This allows for greater productivity and flexibility in your business model.
Why do you need CRM Property Management Software?
No matter the size of your property management business, we are confident you can benefit from the efficiency of CRM software. Most CRM software can be adapted to fit your specific business needs and can be built around already existing processes and customer relationships. A CRM software can complete a number of administrative, business workflow, and process-based tasks, including:
Importing data from existing customer databases or lead information generators;
Easy data entry and management;
Tracking leads so property managers can assess their business' sales funnel and processes;
Customized workflows for all aspects of your business;
Internal management of your team and their tasks.
Property management companies need to stay on top of their relationship efforts to ensure they are providing the most comprehensive service available. Automated tasks and workflows through CRM software can help to mitigate these risks and will continue to help connect you to new leads and business opportunities.
In addition, CRM software can also help manage the daily flow of rental management tasks such as keeping track of which rentals are vacant, which ones may soon become vacant or which require some other sort of immediate attention. A CRM can help manage tenant contact information and support in communicating effectively when you need it most. For a property manager, an effective and well-integrated CRM software can feel like an extra pair of helping hands when you need it most.
Book A Free 30-Minute Strategy session
Choosing the Best CRM for Property Management
Deciding on the best property management CRM for your business can seem like a daunting task, but with proper research, you are sure to find the right tools within your budget.
It is important to note that no two CRM software are completely alike. Each provider differentiates its products based on the primary industries they are designed to serve. Some software offers a basic suite of sales and workflow management tools while others are entirely customizable and optimized to fit your unique business needs.
While we understand that price is often a primary factor in deciding what CRM software is best for your business, it is important not to overlook other driving factors, including:
Functionality and effectiveness based on your particular business model;
Features and ease of use;
Customer support;
The ability to tailor the platform to fit your needs;
Proven track record of effective integration into similar property management businesses.
The best property management CRM systems
When beginning your research into the best CRM software for your business, we encourage you to first think about your unique business needs, your current processes, and your goals for how you'd like to see a CRM grow your business. Once you have identified these important factors, you are ready to begin your search!
Most CRM software platforms offer comprehensive trials and guided demonstrations so you can really experience a system before committing. These demonstrations often walk through the basic functionality of the platform, the key features that can be integrated into your current workflows, and overall pricing and service considerations. Many CRM softwares are priced on a scaleable model based on your needs and goals, so it is best to book demonstrations with your top options before making a final decision.
Here are some of our top picks for CRM software for property management businesses.
LeadSimple
LeadSimple is a CRM designed specifically for property managers. It is a powerful automated sales-, marketing- and operations-focused software that goes beyond simple checklists and stagnant workflows.
LeadSimple's key features are the ability to create truly automated processes and sales campaigns to leverage your data in a meaningful and efficient way. This reduces busywork with critical workflows to help manage your team and your overall business goals.
LeadSimple is a smart system that can help to not only effectively manage your business workflows but also identify problems and bottlenecks before they become critical. You can rest easy knowing you can continuously improve your operations with LeadSimple to maximize time and money.
Freshworks CRM (formerly Freshsales)
Freshworks is a user-friendly CRM dashboard that is easy-to-use and designed to help effortlessly manage your team and business through a highly visual platform.
Freshsales is best known for helping property management businesses of all sizes monitor and effortlessly track leads through an entirely customizable dashboard. This direct access to your sales funnel is a game-changer for individual rental property managers and larger teams looking to refine their process.
One of the unique features of Freshsales is the ability to manage properties throughout the entire rental process, including electronic document storage, so you won't have to worry about inefficient paperwork and filling ever again.
Copper
Copper is a cloud-based CRM software that is best suited for businesses that are fully integrated into Google Workplace/GSuite software. Copper is a well-designed yet simple CRM software that specializes in lead tracking, management, and generation.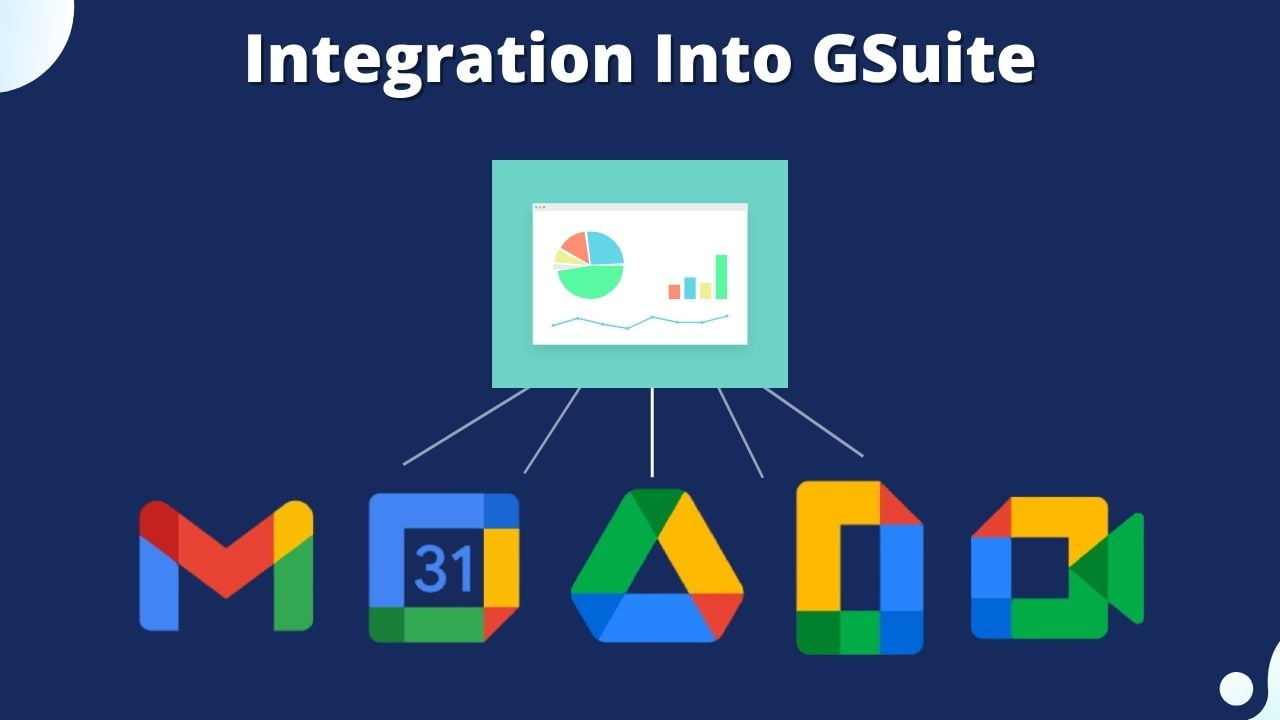 Suggested: Using Google Apps for Your Property Management Company
Copper is a great option for businesses that want to track leads through a visual pipeline from the initial introduction up until closing the deal. Copper is on the higher end of the pricing scale based on its extensive features and customizable user interface.
Pipedrive
Pipedrive is a highly customizable platform for those business owners who are visual planners. While this software doesn't have a plethora of advanced features, the platform is easy to use and has a streamlined process to help manage your internal workflows. Pipedrive prides itself on excellent customer service with chat and email support functions available during business hours to help address all your questions and concerns.
Pipedrive is a smart business tool designed to eliminate the busywork by using artificial intelligence to automate your repetitive tasks and communications. Pridedrive has invested significantly in its platforms' reporting capabilities so you can dive deep into your metrics to ensure you are meeting your business performance goals.
Insightly
Insightly is a robust CRM software focused on using project management tools to track leads and processes of the rental industry. Insightly saves you time on understanding the status of each property by tracking and managing leases, repairs, and renter information. This quick and efficient access to customer details and internal workflows encourages collaboration and makes Insightly a great option for larger or more integrated teams.
Due to the advanced features of the Insightly user interface, new users or users with a basic understanding of the system may find the platform challenging. Luckily, the customer support team is ready and willing to help.
Book A Free 30-Minute Strategy session
Conclusion: The Best CRM Rental Management Software
Maintaining a customer database and workflow can be a challenging element of any business, especially as your business grows and expands. For property managers, these relationships are vital to the success of your business, and by investing in a comprehensive CRM software you can protect those valuable assets.
A properly-integrated CRM software is just one of many types of software that can boost your company's success. Not only can it save you time and money in productivity, but it will also elevate your business' reputation through effective and timely customer relationship building and sales management.