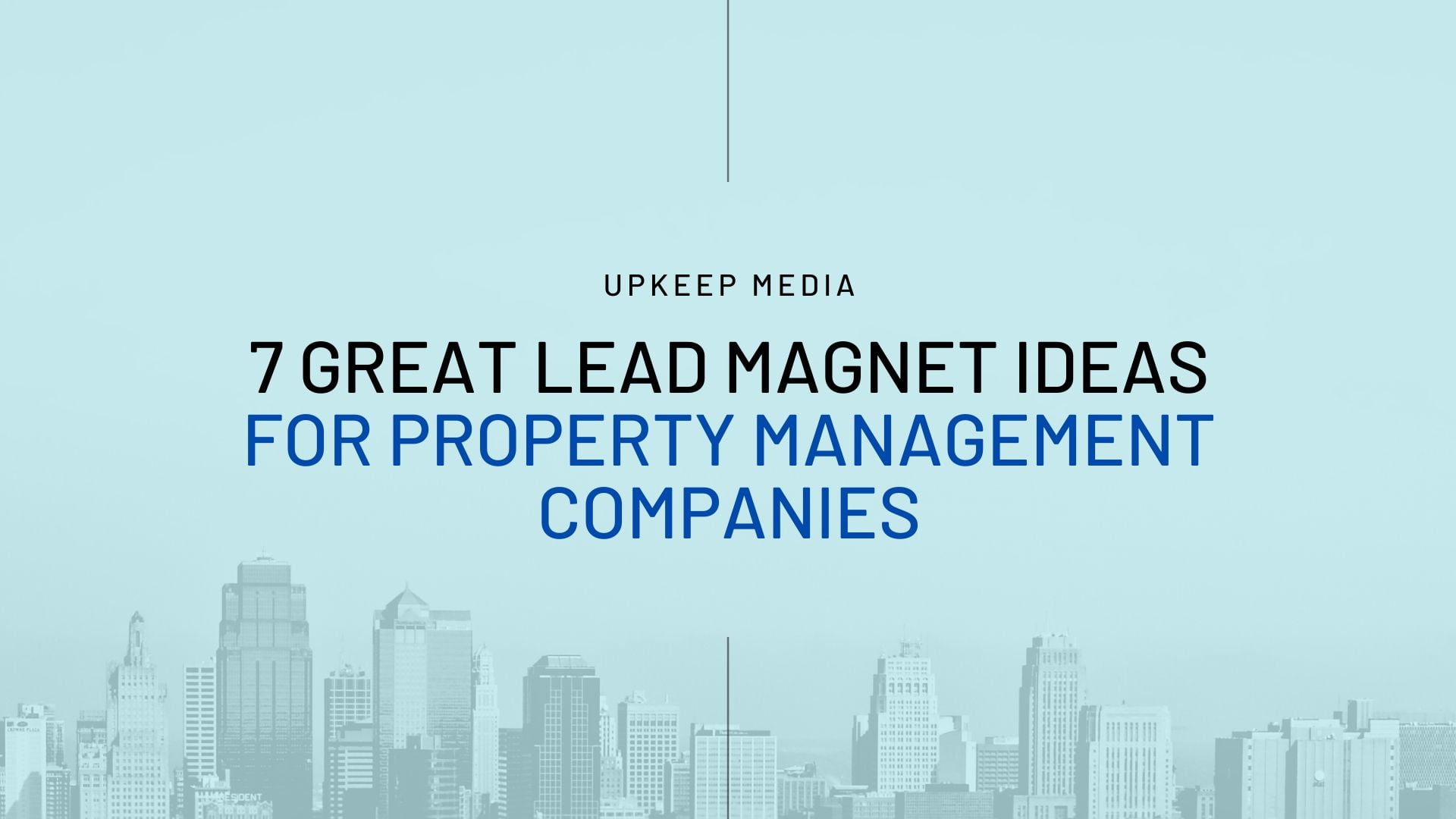 Are you struggling to get people to sign up for your email list?
Or perhaps you're just getting started with email marketing and are looking for inspiration.
Either way, building a successful email marketing campaign starts with developing a lead magnet for your property management company.
A successful lead magnet can catapult your email list's growth.
In this article, we share 7 lead magnet ideas and examples that will help you attract qualified leads.
These are lead magnets we've seen perform best for clients. We want to spark your imagination and give you lead magnet ideas that will actually convert your audience.
What's a Lead Magnet?
A lead magnet is an incentive that you're offering to your target audience in exchange for their name and email address.
Basically, you are encouraging people to join your email list by offering something of value in exchange for their information. In the end, your visitor will have a freebie and you'll have created a new subscriber. It's a win-win.
What Makes a Lead Magnet Effective?
As important as having an attractive lead magnet is, without proper promotion, you could be setting your amazing offer into the deep abyss of the internet.
There are two main strategies that you can use to drive traffic to your lead magnet; they are to acquire organic and/or paid visibility.
Organic visibility is achieved thanks to Seach Engine Optimization (SEO). This strategy helps you increase traffic to your website so more people will find your lead magnet and sign up for your email list.
Paid visibility comes in the form of paid ads. These are the ads we regularly see on social media and when we look something up a search engine. Using the paid ad section on Google or Facebook will also help drive traffic to your lead magnet if used correctly.
7 Great Lead Magnet Ideas for Property Managers
Here are 7 creative Lead Magnet ideas that you can use for your property management business to start generating qualified leads.
#1: Best Practices Guidelines
As a property management company, your target audience is generally a "do it yourself" landlord or a real estate investor. As such, you need to choose bait that will be attractive to your specific target audience.
For example; offering to email your visitors "Comprehensive Guidelines to Effectively Manage Your Rental Property" PDF download for free.
This type of Lead Magnet summarizes property management best practices in a single report with current data and research.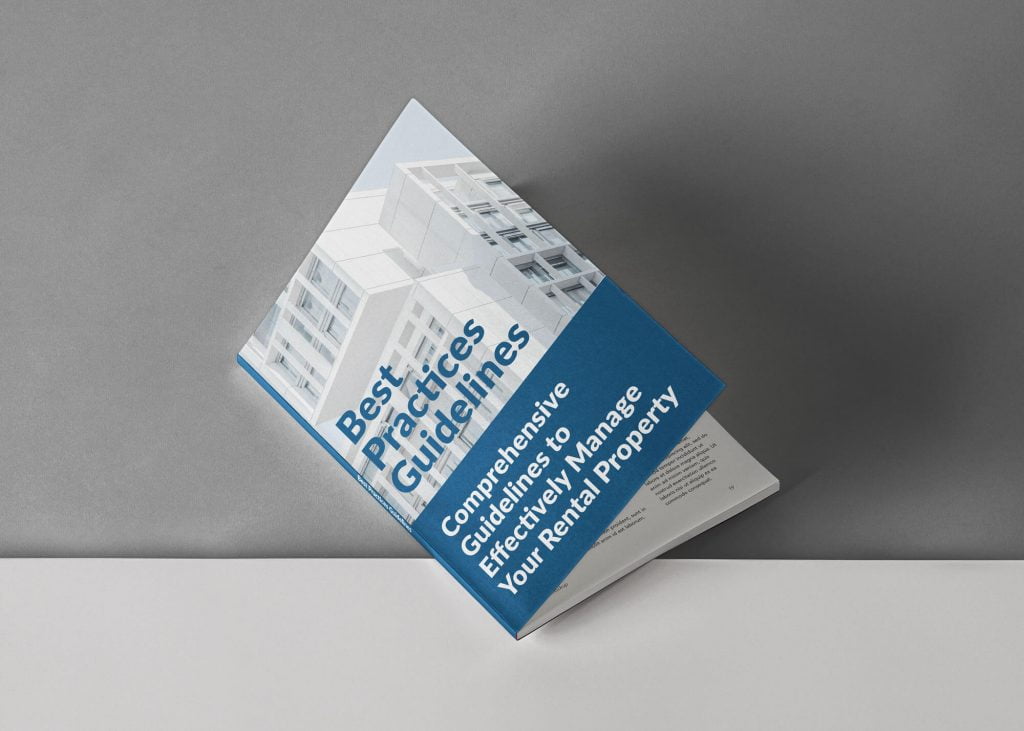 Those who download your content can then use it to adopt these best methods, check their mistakes, and adjust their operations accordingly.
This is where your masterful expertise and solid experience comes in. As a company delivering a comprehensive lead magnet, you're also likely to be the one they'll reach out to if they're looking to hire a professional to manage their property.
This is another advantage of offering a well-executed free report. Not only will it provide you with their contact information, but it will also help position your company as an authority on the subject of managing rental properties.
#2: Guide to Purchasing a Rental Property in 2020
Landlords and real estate investors are always looking for professional advice online. This type of lead magnet will help you use their searches for your mutual benefit.
A guide can serve to educate and expand a new or up and coming landlord's knowledge base about many topics relating to property management. One very popular topic is how, when and where to purchase their next rental property.
The wonderful benefit of a guide on purchasing rental property is that it is a great opportunity to display your knowledge about local real estate.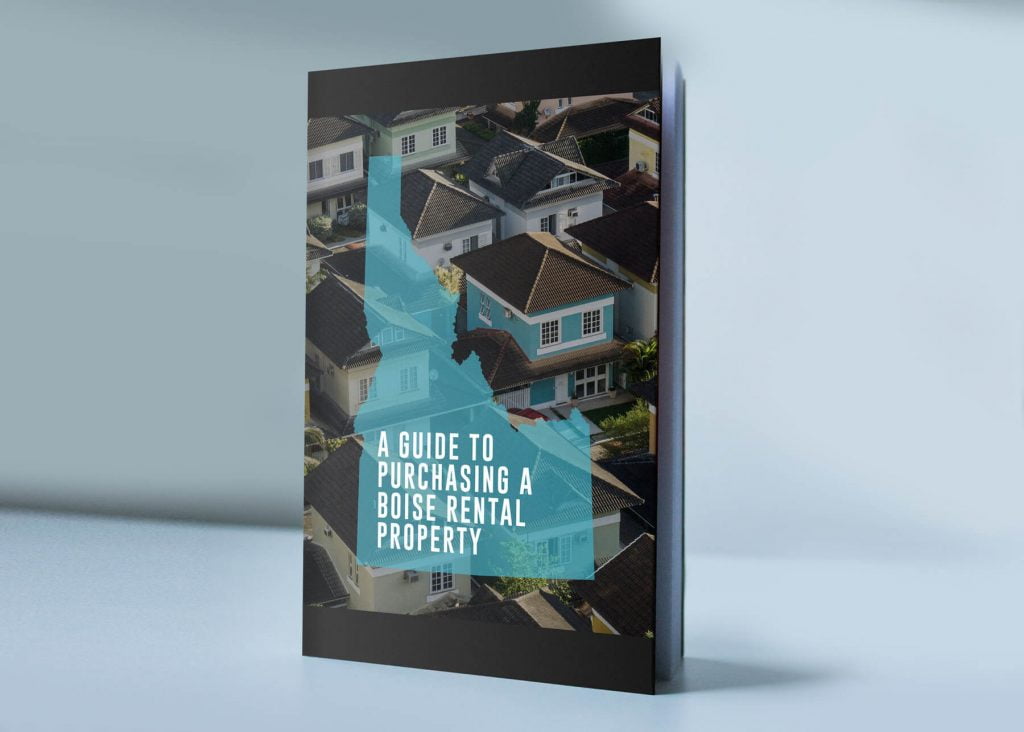 For example; offering to email "A Guide to Purchasing a Boise Rental Property" PDF download for free. This helps to qualify your leads to represent only interested property investors who are looking for their next rental specifically in your city.
Pro Tip: Inserting your city and adding specific local knowledge to any type of lead magnet is a great way to not only strengthen the amount of qualified leads but also advertise your local expertise.
#3: Extensive Checklist
Checklists are popular lead magnets because people enjoy it when they receive simple and actionable advice.
They're quick to read and offer effective steps that motivate landlords to take action. This is the primary reason why checklists are one of the best lead magnets.
For example; you can develop a checklist for "Clauses to Include in your Lease Agreement".
This will be attractive to landlords who want to develop a comprehensive lease for their rental property. It's also valuable to new landlords who have no experience with structuring a leasing document.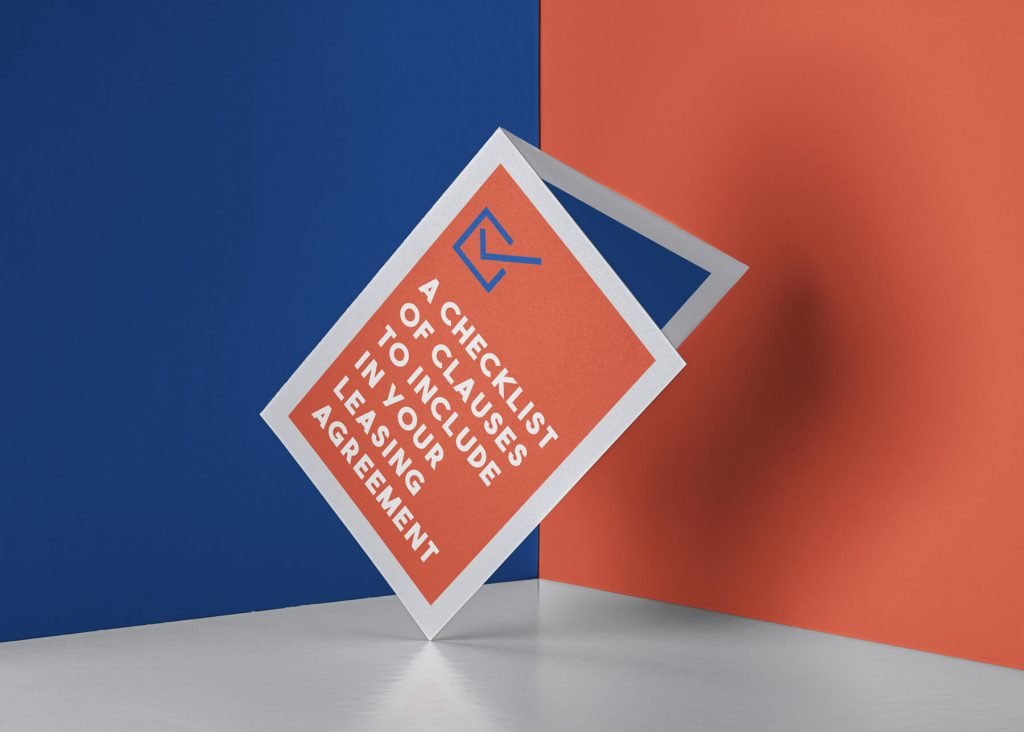 A great tip for making a checklist is to summarize the fundamental points of a major topic. This is one of the advantages of a checklist. They're quite easy to make and they're powerful lead magnets as well.
#4: Market Analysis Report
A market analysis report narrows down your lead magnet's focus to a market group. Let's say you're preparing a report for "The Top Neighborhoods that are Highly Attractive to Tenants in Florida".
From the headline alone, you'll be able to generate a number of subscribers looking to learn more about that investment opportunity.
If a user is planning to invest in a rental home in Florida, the market analysis report will be of great value to them. This particular lead magnet will support their interest in the region.
Those who already own properties in the listed neighborhoods will still be interested as well. They can reference your report to check and gauge whether they should adjust their rental prices.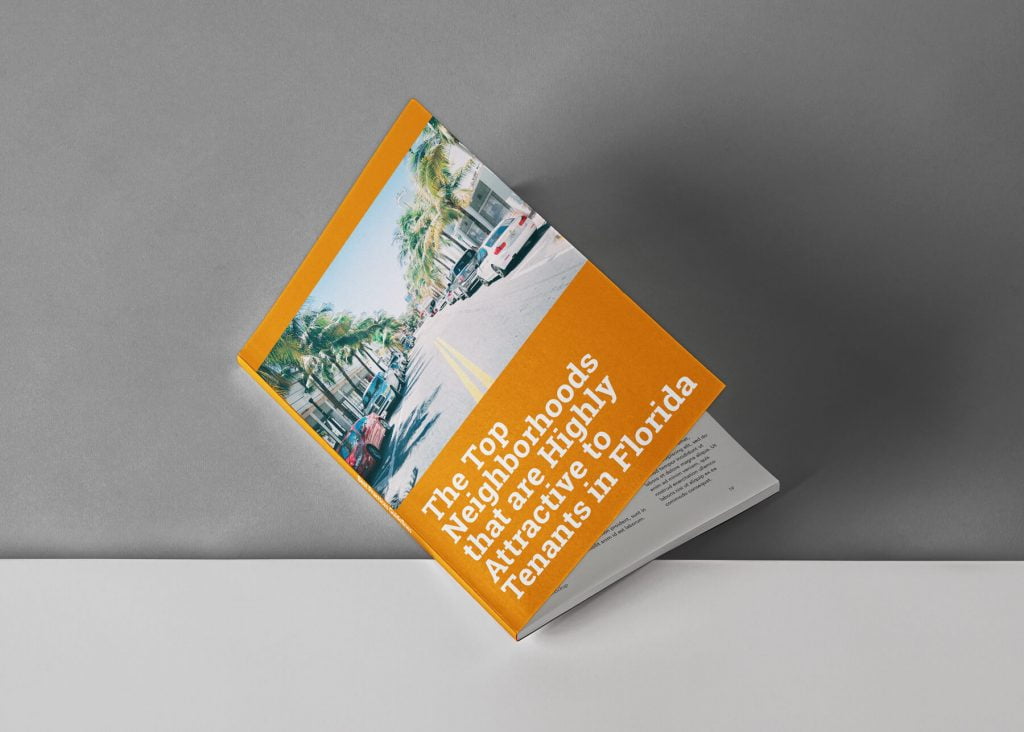 Another handy analysis you can provide is a 'Free Rental Analysis'. That is, how much a landlord can rent their property for.
Landlords, especially new ones, will want to know how to set up their rental prices. It would be a helpful resource for them not to overprice or underprice their investment property to avoid the potential for vacancies and lost rental income.
#5: Educational Courses
Using educational courses as lead magnets is becoming increasingly popular. They work because users want to add more to their wealth of knowledge about certain topics (like rental management).
These specific lead magnets help build your credibility as an expert in your field.
To start, you can create an inventory of your highest viewed blog posts and video content. This can help you decipher what the majority of your audience is interested in.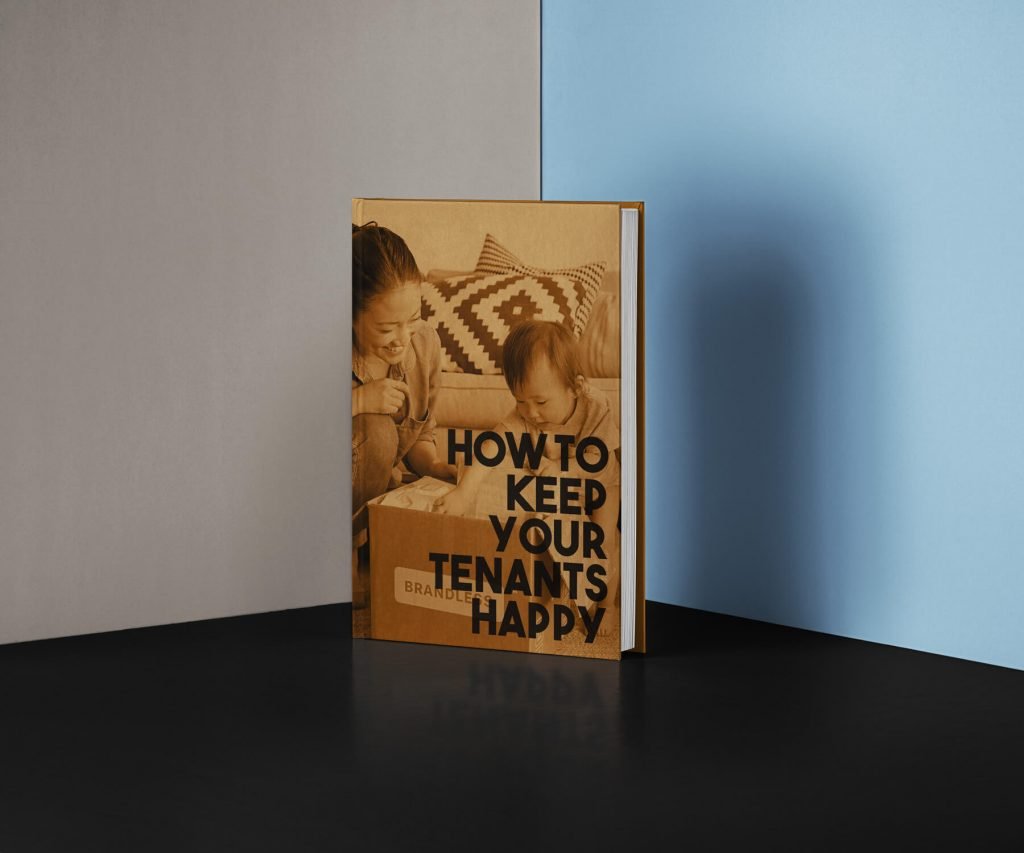 An example of a course you can offer rental property owners could be "How to Keep Your Tenants Happy". The course could go into detail from A-Z regarding everything a rental property owner would need to know when it comes to managing tenants.
You can also think of the most common mistakes you see rental property owners make and make a course addressing all these issues.
Often the only equipment that will be required is a simple screen recording software such as Screen-Cast-O-Matic and a basic microphone.
#6: Ebook
Ebooks are another great lead magnet option for your property management company. Ebooks can vary in length and can include the same ideas and information already found in your blog or property management company's website.
The important thing is to concentrate on the main idea of a particular topic. Providing a narrow focus and in-depth information is the best way to produce a quality ebook.
You can deliver an ebook that tackles a range of topics; from rental property owners' tenant screening procedures to pros and cons of self-managing a rental property. This can provide useful insights to landlords that they can then apply to their own rental property.
 
#7: Free Rental Property Owner Consultation
A free rental owner consultation is hugely appealing to potential leads since it promises a tailor-made experience.
The average rental owner is always seeking to learn more about improving their processes. The consultation that you offer can center around anything you feel most comfortable offering.
Consultation ideas can range from how to strategically market a property, to showing a landlord your tricks to avoid vacancies.  The advantage of a consultation lead magnet approach is it's organic nature.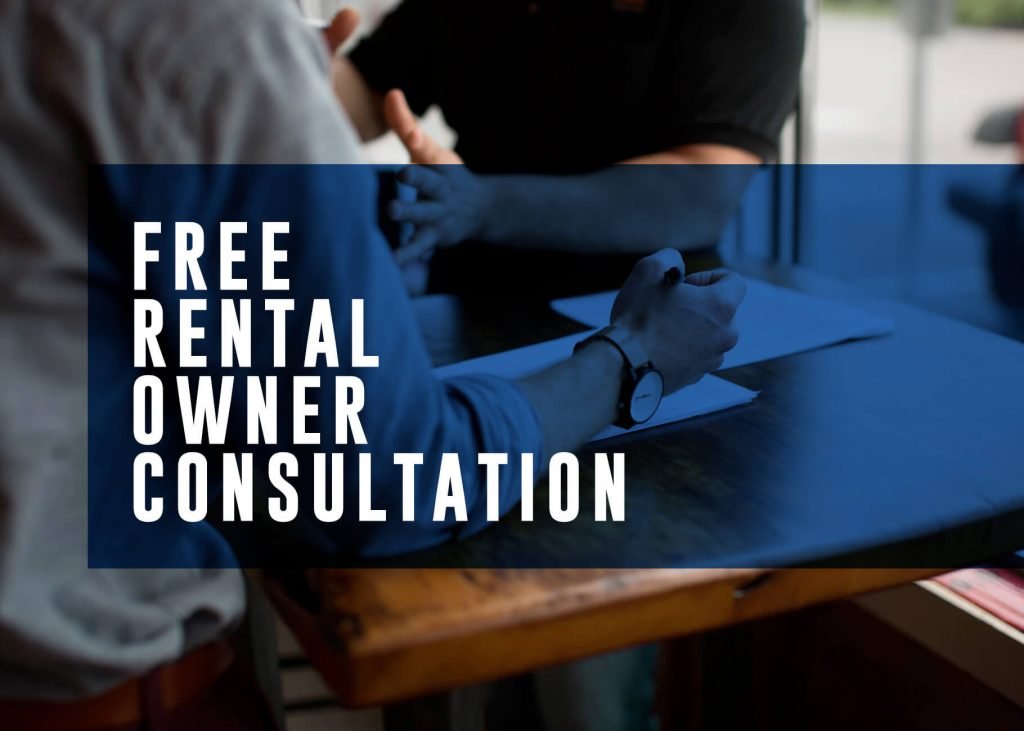 You can assess the needs of the property owner directly and always change your angle accordingly. Great open-ended questions will allow you to pinpoint particular issues they can improve on so you provide them with as much value as possible.
Coming up with strong solutions will earn your lead's trust and build your credibility as an expert. Further, you can ask for an email address and other relevant contact information to build more rapport.
Bottom Line
So those are some of the most useful lead magnets to keep in mind!
You can offer guideline reports, beneficial guides, extensive checklists, incisive market analysis reports, educational courses, and ebooks. You can even take it a step further through a free rental property owner consultation.
Lead magnets offer the most compelling way to build a great lead base. You need this tool to effectively market your property management services to the right audience.
Don't forget that you can always reach out to us at Upkeep Media if you have any questions or need any guidance with this kind (or any other kind) of digital marketing for your property management company.