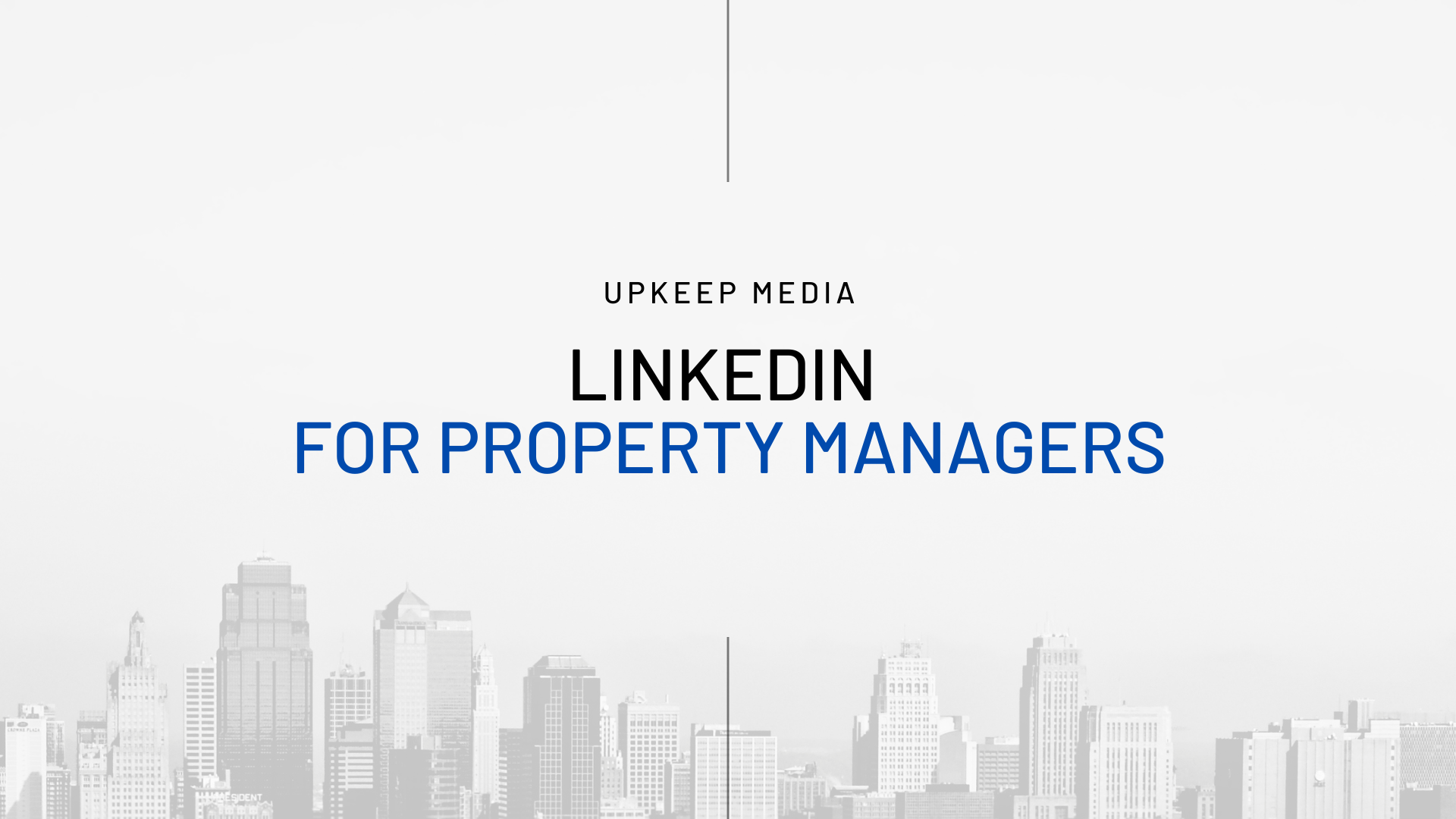 Are you a property manager who is looking for new ways to expand your connections and gain new leads?
While there are many methods that you can use to reach this goal, LinkedIn can do wonders for helping your business grow. 
In this day and age, a business's online presence can make or break its trajectory. 
This is especially true of property management companies. In the ever-evolving industry of real estate and property management, staying ahead of the curve and growing your connections is essential. 
After all, working in property management is all about building strong connections with landlords, contractors, and tenants, as these connections are what will help you build your business. 
Many property managers don't realize how crucial it is to optimize your online presence, and this includes your LinkedIn profile. 
LinkedIn can be a very effective connector between business professionals, offering a wide range of tools and opportunities that any property manager can use to their advantage. 
But how exactly can you use LinkedIn to grow your business? In this article, we will discuss how you can leverage your LinkedIn profile to expand your property management company. 
First, we will go over how to set up your profile in a way that sets a professional first impression and stands out from the crowd. 
Then, we will talk about what kind of high-quality, valuable content you should be posting regularly. 
Now when it comes to content, you want to make sure you are putting your time and energy into things that are worth the investment. 
We will go over what kinds of content will perform best on LinkedIn, in addition to giving you some ideas to get you started. 
Then, we will talk about how to get recommendations and endorsements from your peers, and why this is important to your brand.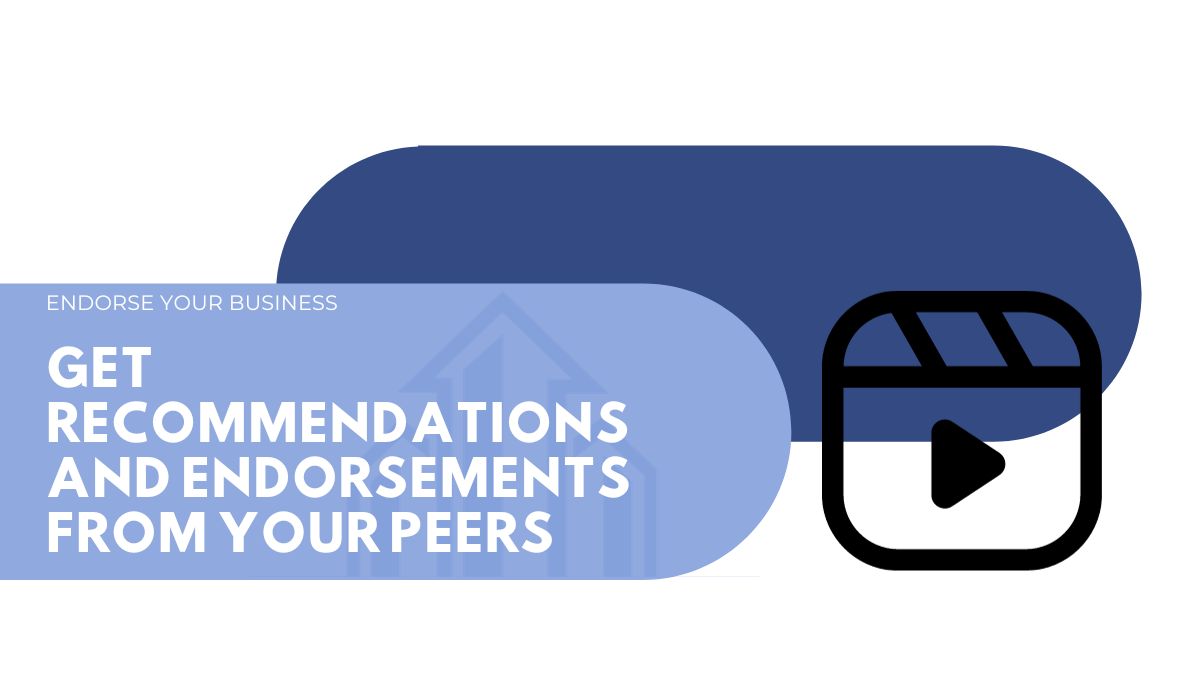 We will then take you through LinkedIn's advertisement features and how best to use them. Finally, we will talk about how to turn your LinkedIn connections into real, lasting business relationships.
So, think you're ready? If so, keep reading to see our top tips on how you can optimize your presence on LinkedIn today.
Optimize Your Profile
First, let's talk about the process of setting up your LinkedIn profile for success. To make your LinkedIn efforts worth the effort, you will need to take the time to optimize your profile and make it a true reflection of who you are and what you do.
Much like other sites like Google Business, optimizing your profile is essential to success.
To begin, you will want to go through your profile information and make sure that everything is entirely up-to-date, professional, and accurate.
Then, you can add a professional and high-quality profile picture and even customize your background photo. 
After all of your information has been updated, you should focus on the actual content featured on your LinkedIn profile. We recommend that you start with your UVP statement. 
UVP stands for unique value proposition, and you will want to include a strong one that can act as a guide for your profile headline and description.
Then, you will want to write a concise and catchy headline that truly highlights your role as a property manager. 
In your profile description, you will want to write something attention-grabbing and concise, all while fitting in everything that you want a new lead to know about you and your services. 
Focus on highlighting your expertise and experience, and try to focus on your most recent work first. We recommend keeping this section to about 5 or 6 sentences. 
Share High-Quality Content To Draw People In
Once you have set up your LinkedIn profile and updated all of the necessary information, you should start to think about what kind of content you would like to post on your profile.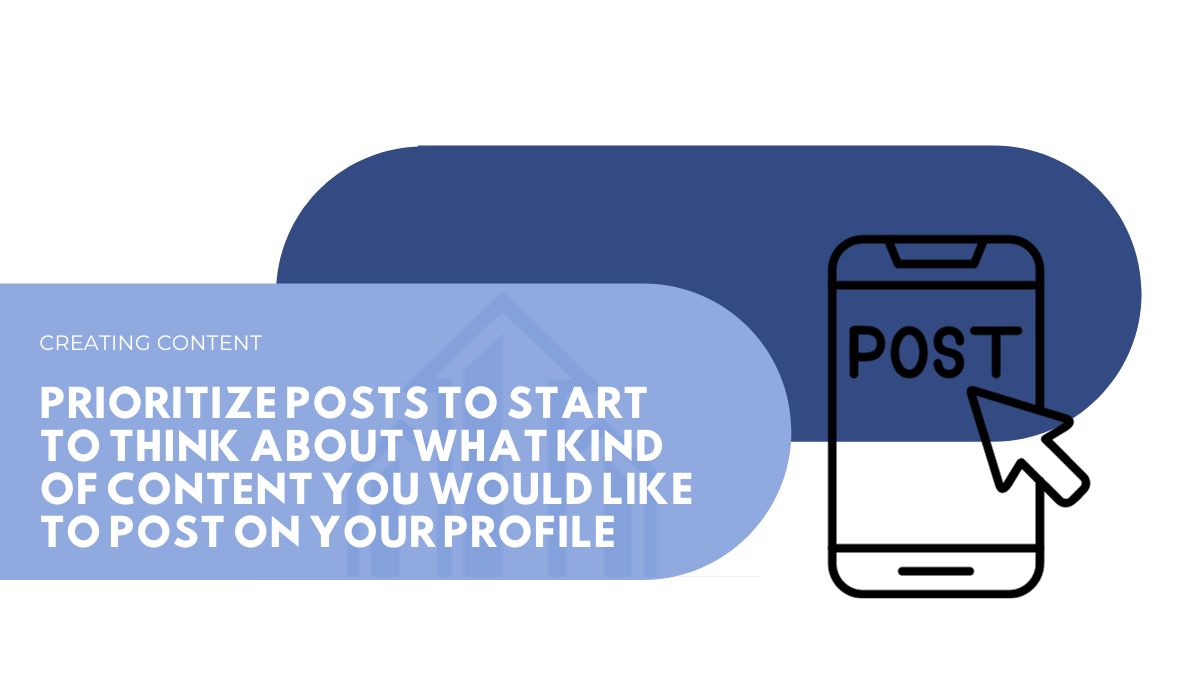 This content should be high quality, valuable to whoever is consuming it, and able to pull people into what you are doing. 
When thinking about the type of content that you should be posting on Linkedin, you have to consider what your target audience wants to see. 
You can start by sharing interesting articles, news, events, and business insights that are relevant to property management and real estate. 
Then, we recommend creating your original content such as blog posts or quick articles to share your expertise and experience.
This can provide value to your network and distinguish yourself among your peers as an established property manager. 
When it comes to content, we also recommend using it as a jumping point for interacting with your peers and building rapport with other industry professionals. 
Invest your time into engaging with other professionals' content by commenting and starting meaningful conversations. This will in turn encourage your peers to interact with your content as well. 
Overall, you should be using the content on your LinkedIn profile to provide value to your audience and your peers, so make sure that when you do post content, it is high quality and interesting. 
Use industry groups to figure out what topics are the most interesting to other industry professionals and cover them in your blog posts. 
Use Analytics To Post Content That Performs Well
Once you have begun to post content to your LinkedIn profile regularly, you will be able to get regular feedback from the platform on how it is performing based on views and engagement.
But how do you make sure that you are creating content that is worth your time? What kinds of content are most likely to perform well on a platform such as LinkedIn?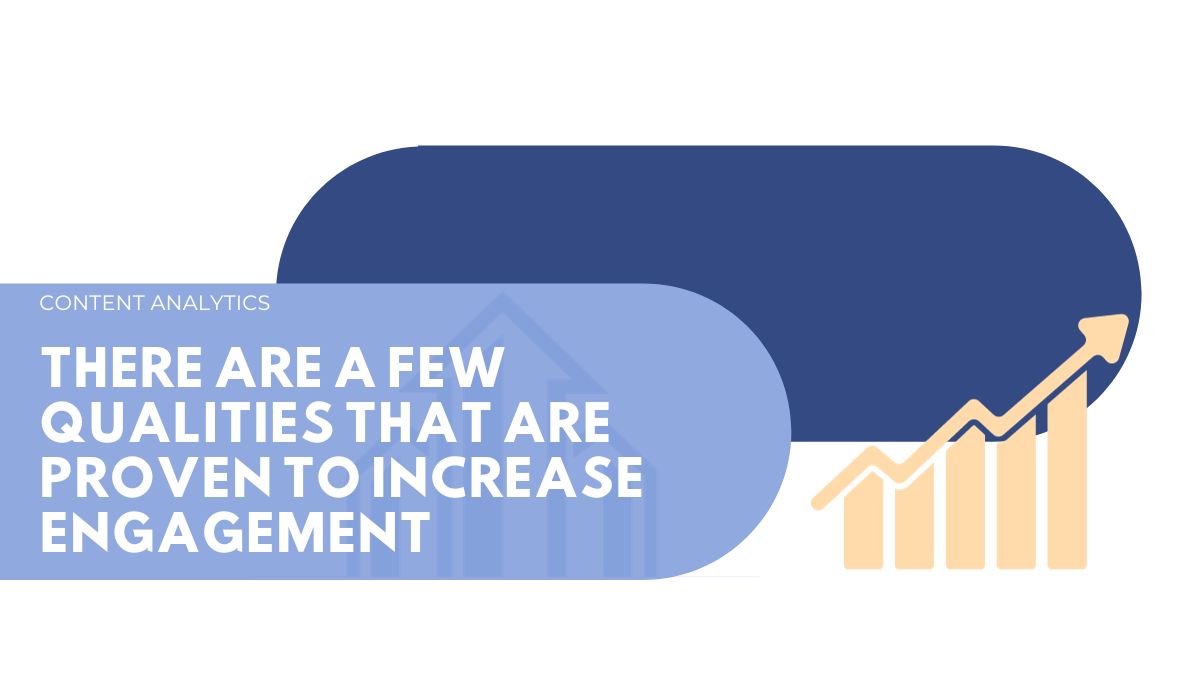 Well, as we mentioned above, you will first want to make sure that you are choosing topics that are interesting to your audience.
After this, there are a few qualities that are proven to increase engagement and help your content perform better on LinkedIn just like you would when posting on Instagram.
First, you will want to make sure that you are including downloadable PDFs in your content that emphasize the key points of your blog post. 
Include as many helpful tips as you can, and make sure that the PDFs are well-designed, eye-catching, and easy to read. 
You can also post a variety of attention-grabbing graphics on your LinkedIn profile such as infographics that are easy for your audience to digest.
These can include unique illustrations, or photos and videos from property management conferences that you have participated in. 
When you are including articles in your content, we recommend keeping it to specific, key topics that your audience will find interesting and not including any outbound links. 
Another content idea that tends to perform well on most platforms including LinkedIn is posting positive client testimonials. 
Ask your current and past clients that you have a positive relationship with if they would consider writing a review of your work that you can feature on your LinkedIn page. 
This shows prospective clients who come across your page that you are a legitimate business with happy clients and that they can trust you with their investments. 
Lastly, you can post stories and experiences from your years in the business that are entertaining, helpful, or interesting in any way. This is a great way for you to show your unique personality while showing off your expertise in the industry.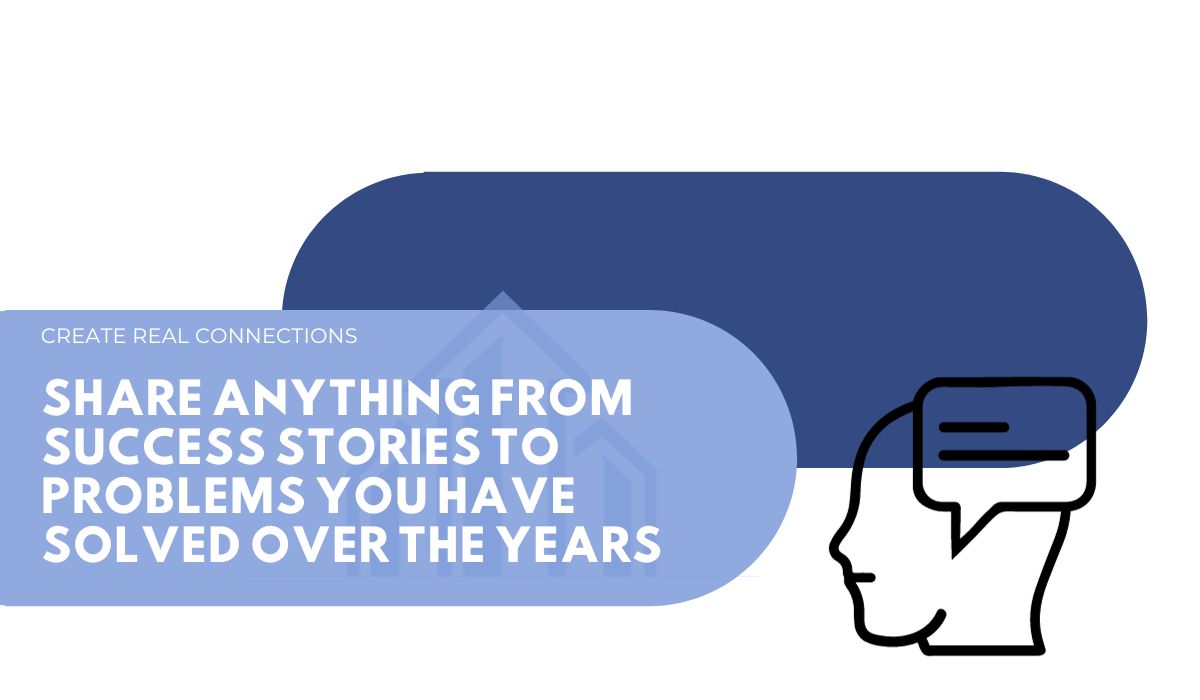 Share anything from success stories to problems you have solved over the years to how you got to where you are today. These are all things that prospective clients will want to see. 
Look For Endorsements
In this day and age, endorsements and recommendations can go a long way in growing your property management company. 
After all, while online reviews and client testimonials are nice, new clients are much more likely to take a recommendation from someone that they already know and trust. 
Try requesting endorsements from any of your current or past clients that you have built a positive relationship with. 
Further, you can reach out to colleagues, peers, supervisors, or anyone that you have done business with and see who would be willing to validate your company based on skill, professionalism, and high-quality services. 
You can build stronger relationships along the way by returning the favor and endorsing their services as well. 
This approach can add a significant amount of credibility to your LinkedIn profile, proving to new leads that you are a reliable property management company that can be trusted. 
Take Advantage of LinkedIn's Advertising Features
Among their other useful features, LinkedIn can provide users with targeted ads for your property management company. 
These features can allow you to pay to promote your company to a target demographic of users who will take an interest in your services, such as landlords and other real estate investors. 
Through LinkedIn, you can make your advertisements as specific as you want, so you can be sure that your business is being shown to the right people. Take advantage of every marketing opportunity.
Further, you can also use LinkedIn's paid advertisement feature to give your content the boost that it needs to maximize its impact on your online presence and reach. 
If you have a post that is receiving a healthy amount of engagement and views, try making it go even further by advertising the post and expanding its reach even more.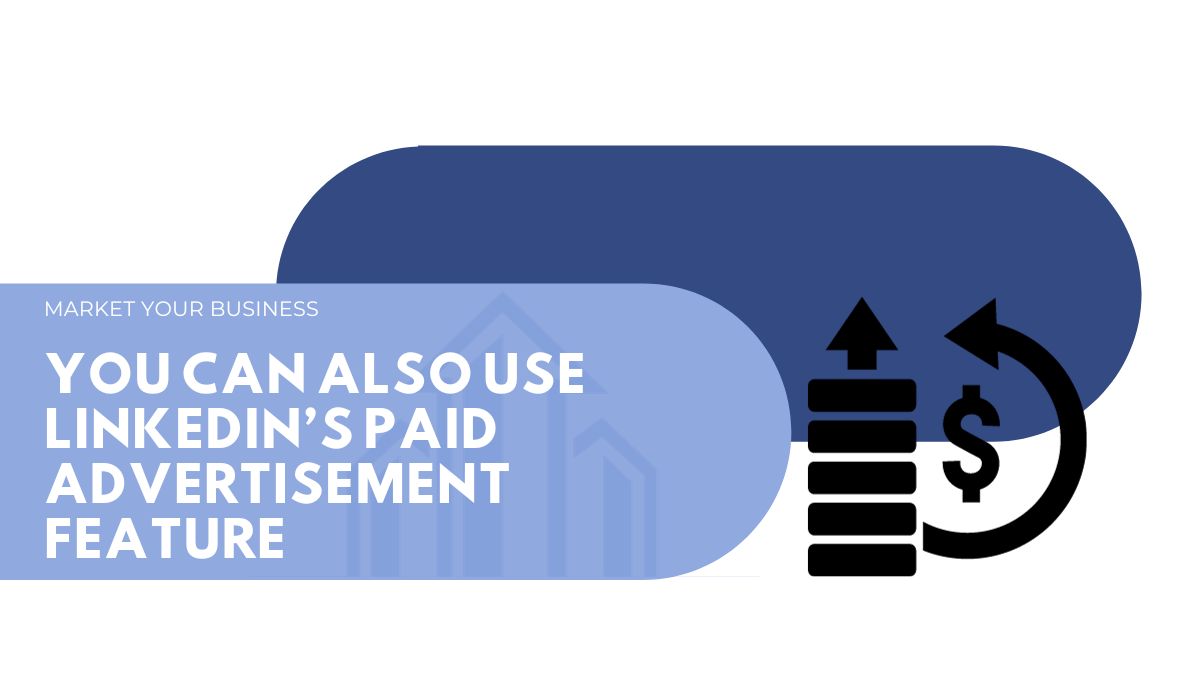 Using this feature can help you to take your successes and make them even greater, so we recommend taking advantage of it as much as you can. 
Use Linkedin to Make Real Connections
One of the most valuable aspects of using LinkedIn as a property manager is the new connections that you will make once you begin to put time and effort into the platform. 
But how exactly can you do this? Luckily for you, we have a few tips and tricks that come from social media.
First, you can join different groups on LinkedIn that are relevant to your niche. For property managers, we recommend joining a variety of property management, landlords and real estate industry groups. 
Being an active participant in groups like this can help you grow your connections and gain a network of like-minded industry professionals. 
Take the time to engage with your peers by starting and contributing to discussions, offering your advice, and sharing any relevant content or resources that you think others in the group will be interested in. 
We also recommend that you search on LinkedIn for any relevant organizations, businesses, job roles and more by using keywords such as landlord, HOA, asset manager, property manager, community association, and real estate investors. 
Through LinkedIn, you can also participate in webinars or even in-person events such as property management or real estate conferences. This can help you network and meet more industry professionals who can help you grow in your career. 
Bottom Line
In today's real estate market, a strong online presence and a commitment to growing your professional connections can make or break any property management company. 
As this blog post shows, LinkedIn has a variety of features that can be used to help you gain both of those pillars of success. 
By taking the time to optimize your LinkedIn profile, you will be able to start every professional connection that you make on the right foot. 
This is crucial to your success on LinkedIn, as your profile should be a true reflection of your business and have information that is accurate and up to date, in addition to looking professional. 
With your profile all set up, your content is the next hurdle. By posting high-quality content, you will be able to expand your reach to new leads. 
You can boost this by taking advantage of LinkedIn's paid advertising offerings. With your content sorted, you will be ready to make real professional relationships with your peers by participating in like-minded groups and networking online.
While digital marketing can be intimidating, we promise, it doesn't have to be. If you have any questions about how to optimize your online presence, contact our team at Upkeep Media today.