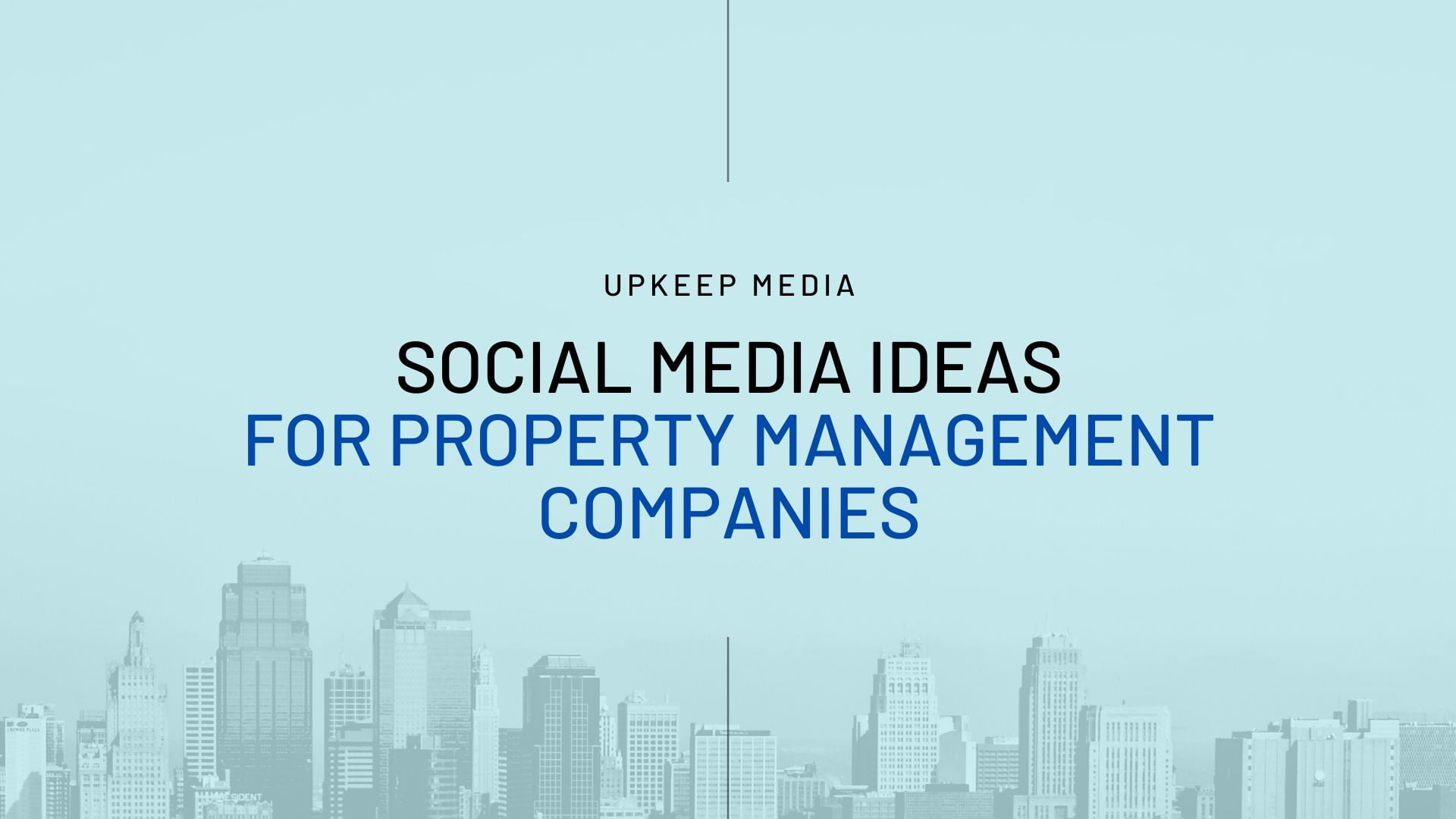 To successfully grow a property management company, you need to have effective marketing strategies.
Without marketing, how will rental property owners know about your services?
How will they know what differentiates you from your competition?
In the online world, social media is a great way to engage with your customers, increase your visibility, promote your brand and build authority and trust.
In this blog post we will cover social media basics and essential social media marketing strategies for property managers. 
If you aren't implementing these strategies already then you better get started soon. 
Social Media Marketing Channels
The four main channels you should focus on are Facebook, Twitter, Instagram and Linkedin.
Each of these social media channels is valuable to you as a property manager. 
A strong social media marketing strategy will utilize all four channels. 
However, if you are new to social media marketing, we recommend that you begin by focusing on one channel. 
Otherwise, you run the risk of diluting your efforts by trying to do too much at once. 
However, as you gain experience and confidence, you should branch out slowly until you are using all four channels.
This may seem like a lot of work, but trust us when we say it is necessary.
By promoting your business on all four channels, you will reach the widest audience.
And the widest audience equals the most leads.
You can use each platform to communicate and help people get to know you in a way that feels personal. 
Let the world know what sets you apart as a property manager. 
Share photos of your rentals, and quotes from happy owners.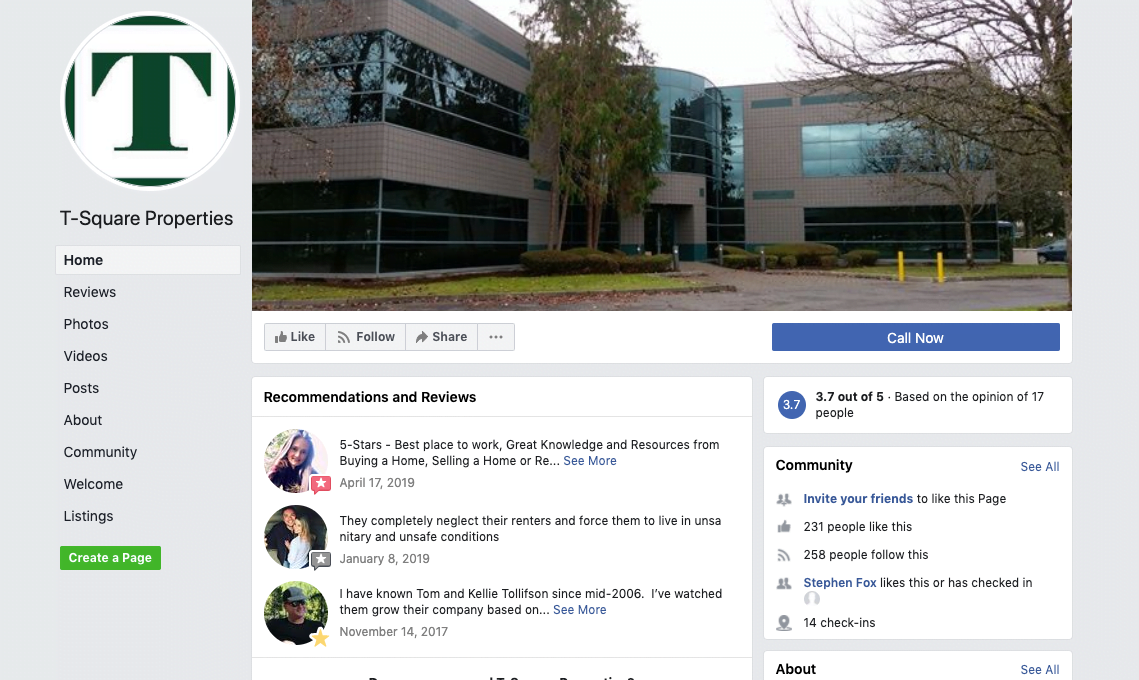 Use social media channels to engage with current clients as well as to attract new ones. 
Social media may seem daunting, but it doesn't have to be. With the right strategies in place you can create a successful and ongoing social media campaign. 
But before you get started it's important to understand how Facebook, Twitter, Instagram and LinkedIn work. Each channel is unique and it is essential that you understand how to use each channel to reach your full potential on social media.
Facebook
When it comes to social media, Facebook has been around for a long time. It is also one of the more intricate platforms. 
There is a lot you can do on Facebook. But don't let that scare you. 
Instead, use it to your advantage. Take the time to figure out everything Facebook can do for you, and start utilizing it. 

To begin, you need to have a Facebook business page. 
The best part about having a business page is that you can invite landlords to "like" your page. 
And once they do that, all of your awesome content will start appearing in their newsfeed. 
You can also receive reviews on Facebook. Reach out to happy clients and ask them to leave you positive Facebook reviews. 
Use Facebook to build a brand that rental property owners and tenants won't be able to resist. 
Post quality content regularly and establish yourself as a leader in the industry.
You can also use Facebook to give people a sense of who is behind the company.
Consider including team photos, photos of team outings, and even photos from around the office. 
And if you want to get really serious about Facebook and take your social media marketing to the next level, you might consider running Facebook Ads.
Twitter
Compared to Facebook, Twitter is straightforward.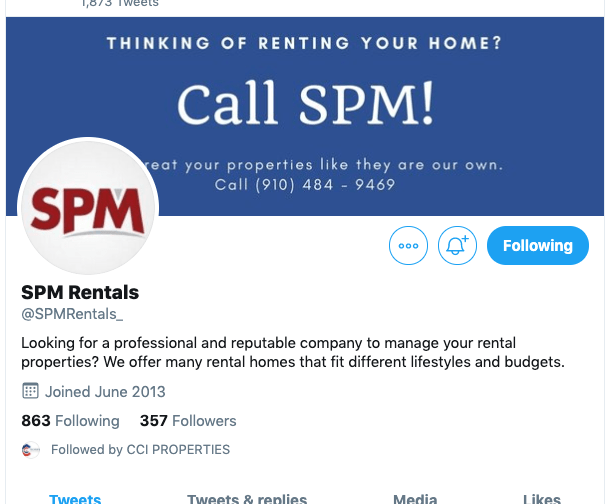 You have 280 characters to make a post that shows landlords what you are all about. 
On Twitter, it is important to create a network. Follow other experts in the industry and follow rental property owners. 
Be sure to like and comment on their posts, as this will encourage them to follow you back. 
Using hashtags is another great way to connect with relevant users. Consider hashtags like #propertymanagement and #propertymanager to build your network. As well as local hashtags like #yourcity to engage with your target market. 
Instagram
Of all the platforms, Instagram is the most aesthetic. That is because you will be communicating primarily with images. 
Of course, you can have captions, but the images are what is most important.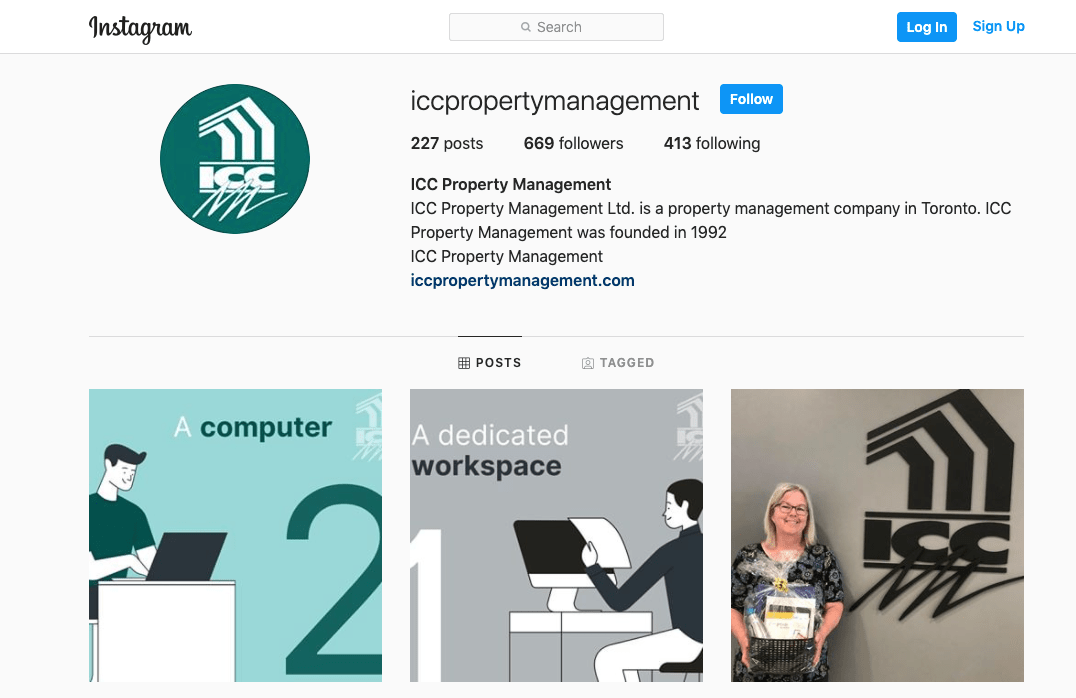 You'll want to make sure you present curated and professional images. Develop a style and theme that reflects who you are (and have some fun with it!).
As with Facebook, you can also use Instagram to give followers a sense of the people behind the company. 
Include team photos and team outings. 
Similar to Twitter, you will want to use hashtags. On Instagram, you can use up to 30 hashtags in a single post. 
Determine the most relevant hashtags and use them with each post. 
LinkedIn
Of all the social media platforms, LinkedIn is the most professional. 
It is similar to Facebook, in that you will want to build a large network so that relevant users will see your content.
You should do everything you can to connect with industry leaders and build a large network for yourself. 
With a large network, your posts will reach a wide audience. 
You can also use hashtags to connect and build your audience.
Book A Free 30-Minute Strategy session
How Often to Post on Social Media as Property Manager 
You don't want to post too much or too little. If you post too much, you run the risk of losing followers. Especially if the content you post isn't of extreme relevance. 
It is better to post less, and only post content that you know your users will benefit from. 
As a benchmark, you should aim to post 2-3 times per week, but only if you have quality content. 
It would be better to make 1 quality post per week than 2-3 posts that aren't relevant or helpful to your audience.
What Time to Post on Social Media as a Property Manager 
Did you know that you have a better chance of engagement if you post at a certain time?
You need to figure out at what times your posts are getting the most engagement and post during these periods. 
Luckily, you can schedule posts in advance. 
According to Hootsuite the best time to post on social media is between 9 am and 12 pm on Monday, Tuesday or Wednesday.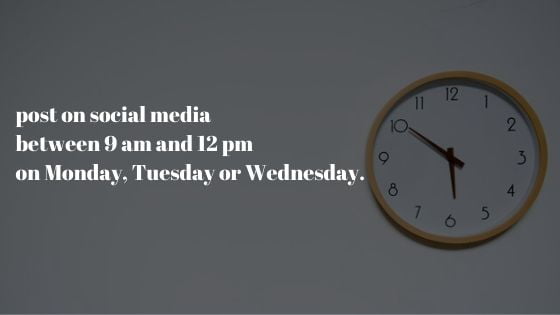 When you are getting started with social media marketing, it is recommended that you post at these times. 
However, down the line you can begin to experiment, post at different times and track your engagement. 
You may find that the best time for you to post is in the evening, or even on weekends. 
You won't truly know your best time to post until you track your engagement.
Bottom Line
There are many ways to market yourself as a property manager and social media is just one of them. With the right social media marketing strategy, you can create a community with quality followers. And if you show those followers enough quality content, then they could turn into leads. 
Play it right, and a well-executed social media marketing plan could lead to more doors.
Book A Free 30-Minute Strategy session