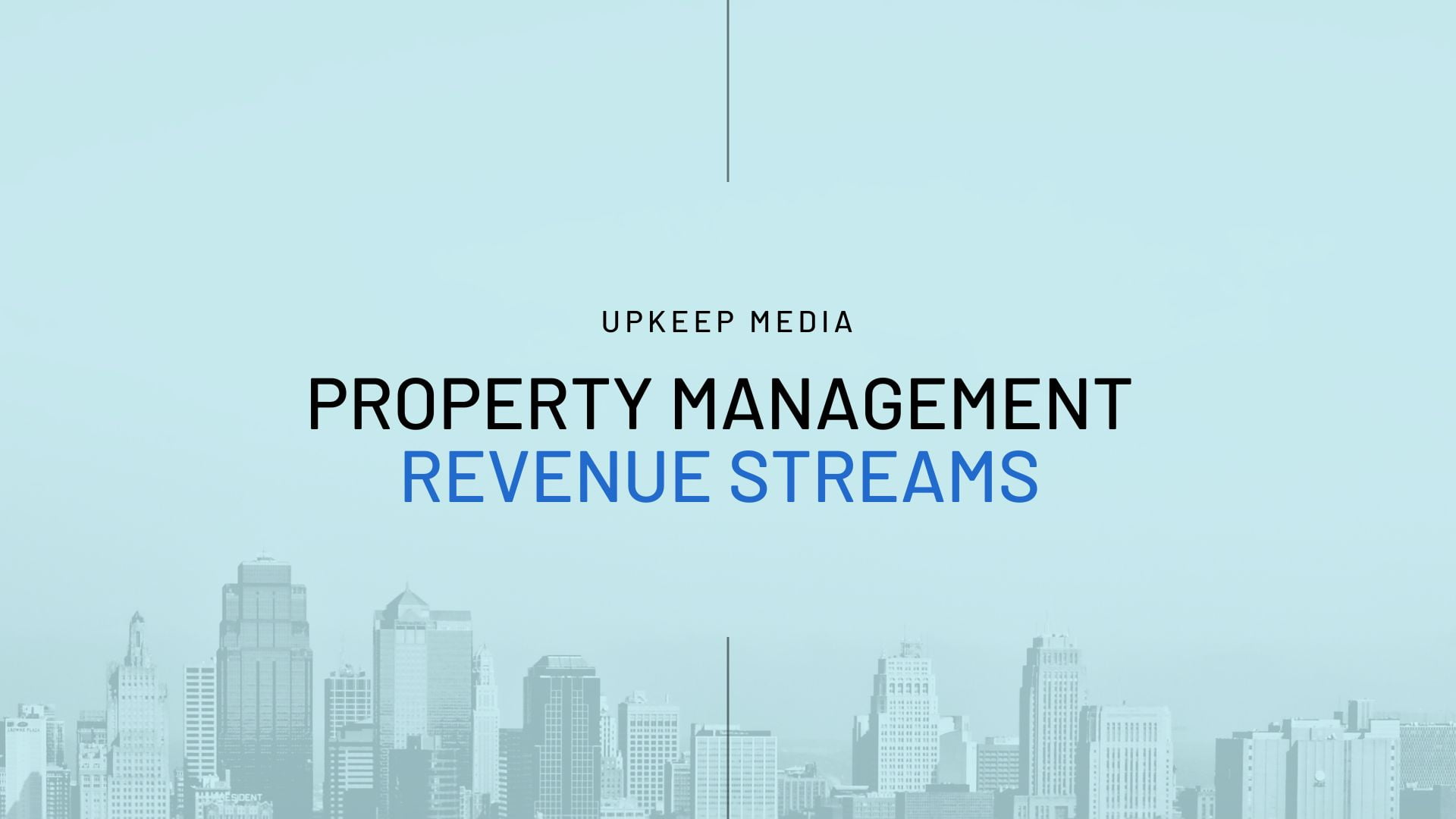 Are you a property manager looking for more streams of revenue for your company? 
Most property management companies offer standard services to their clients. This includes things like rent collection, maintenance, marketing of the property, tenant screening, and property inspections.
But did you know that there are other services you can offer as a property manager to help your business earn even more money every month?
While these services may be less traditional, extra benefits that you can offer your clients include things like legal advice, property staging, insurance services, financial reporting, bookkeeping and more!
In this post, we are offering 5 different services that you can offer your clients, as well as other additional ways to earn your property management company even more revenue. 
Services Your Company Can Offer
Here are some of the services you can offer to increase your property management revenue:
1. Cleaning Services
As you may know, many landlords seek out cleaning and sanitation services for their properties.
Ultimately, it is crucial that any rental property is clean and habitable, especially when you are preparing the space for a new tenant to move in.
As a property manager, you can offer this service to landlords directly. This will keep your clients happy as they won't have to deal with cleaning themselves, but at the same time, you'll be earning some additional income.
You can even take extra steps to ensure that this cleaning service offers high-quality and eco-friendly cleaning products. This will often make tenants happy as well!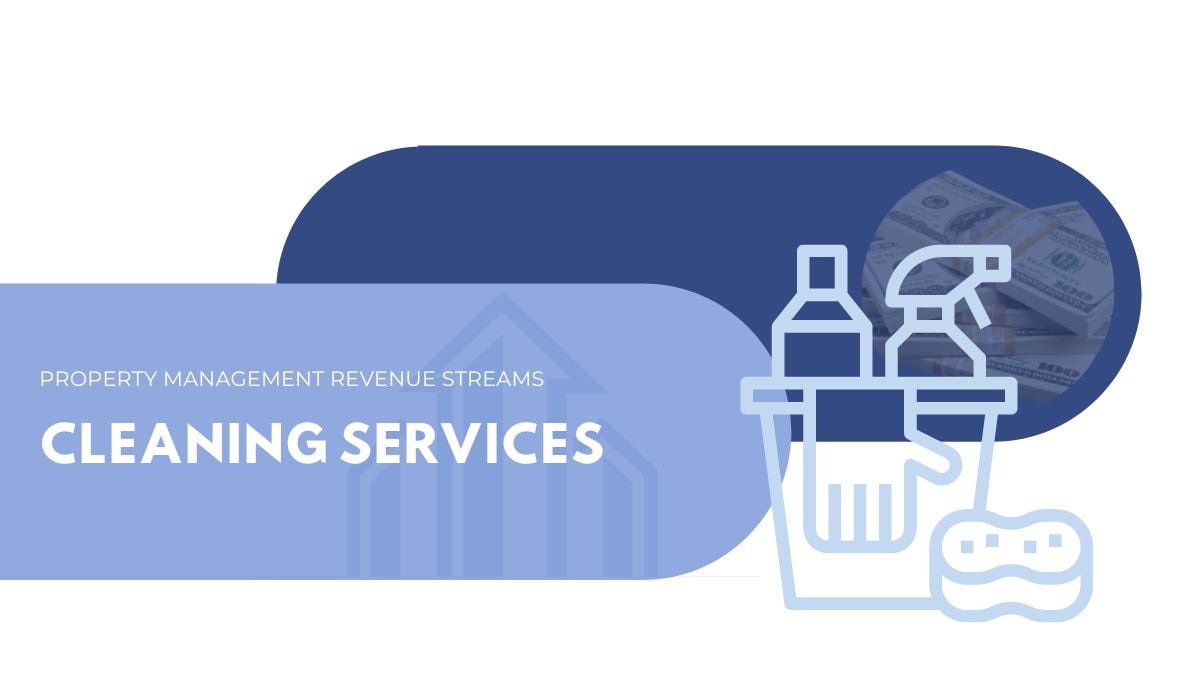 2. Construction and Renovation Services
As time goes on, landlords are increasingly looking for property managers who can handle the renovations and maintenance projects on their rental properties.
This is especially true when a landlord is faced with a lengthy vacancy, as this is an excellent time to get any work done to the property without disturbing tenants.
If you wish to take this on, you have options!
First, you can offer to handle the contracting yourself and keep this job as an in-house service. However, if you wish to do this successfully, you will need to ensure that your property management company is adequately licensed and insured.
Your second option when providing this service to landlords is to simply partner with an existing reputable contractor that you trust. With this option, you would mainly act as the middleman and collect a referral fee.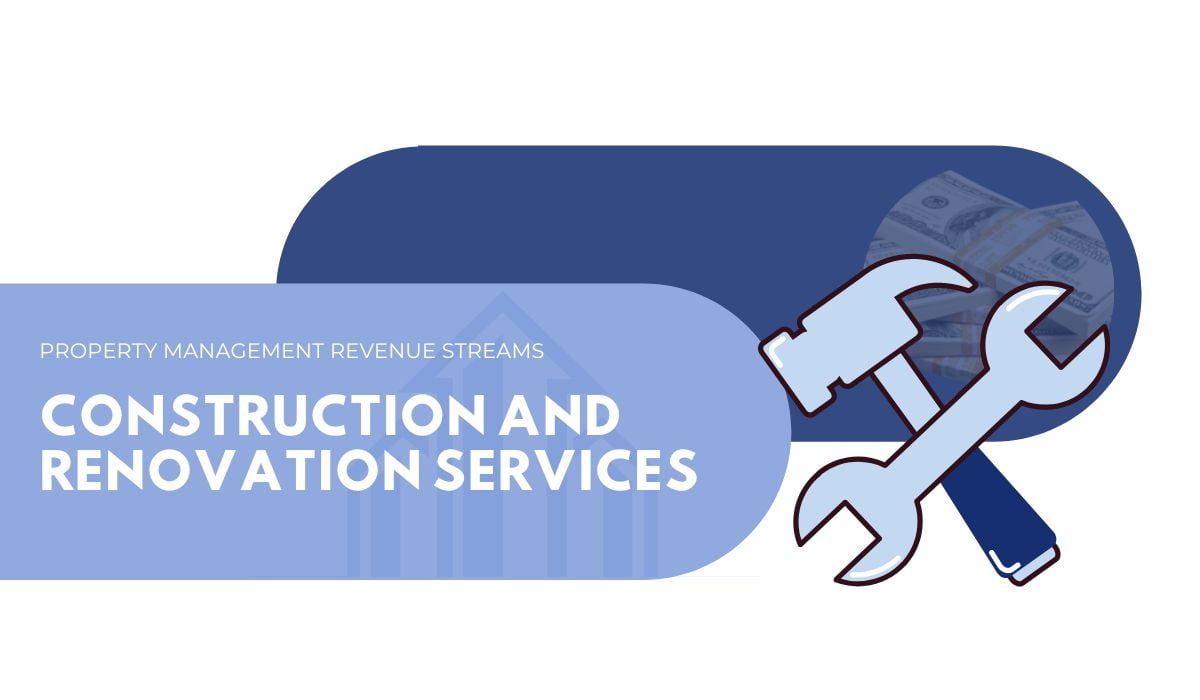 3. Legal Advice
As a professional property manager, you likely have a solid understanding of the legal requirements associated with owning a rental property This knowledge is valuable to landlords, as laws and regulations can be complicated or overwhelming.
If a landlord is unfamiliar with the legal intricacies of renting out a property, they could unknowingly get into trouble or legal complications. This is why legal advice is so sought after when it comes to property managers!
However, offering official legal advice may be a tricky subject to navigate. As a property manager, if you're not a licensed or practicing attorney, then the legal advice you will be allowed to give landlords will be limited.
As a property manager, you may simply opt to partner with a law firm. In doing so, you may set yourself apart from other property managers in the area, as you will be able to provide a full-scope of legal services, all under one roof.
With this premium service, you will be able to charge an additional fee, and landlords will be pleased with your legal services that go above and beyond what is typically offered!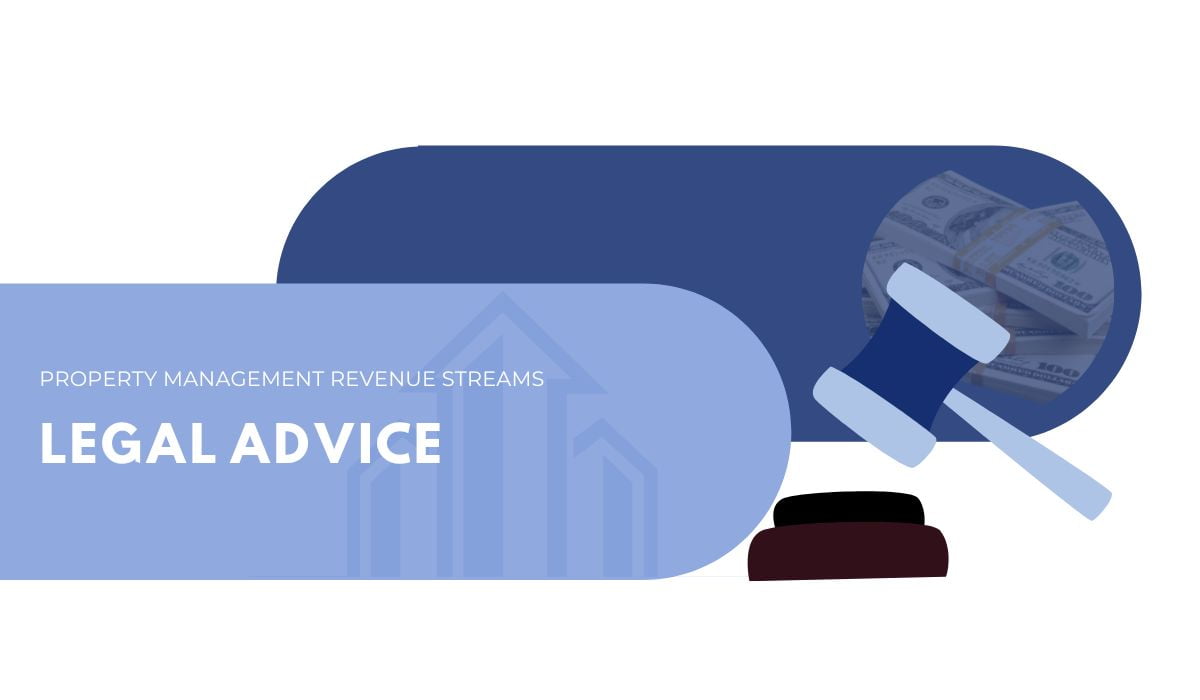 4. Insurance Services
Another service that allows property managers to collect additional revenue is insurance. For a landlord, choosing rental property insurance may feel complicated or overwhelming. 
Offering insurance services to your clients can be extremely helpful to both landlords and tenants.
When you choose to offer this, you can generate additional income all while making sure that the landlords and tenants that you work with are protected from any complication or loss that may occur.
At the end of the day, your clients will feel more at peace and grateful for this beneficial service.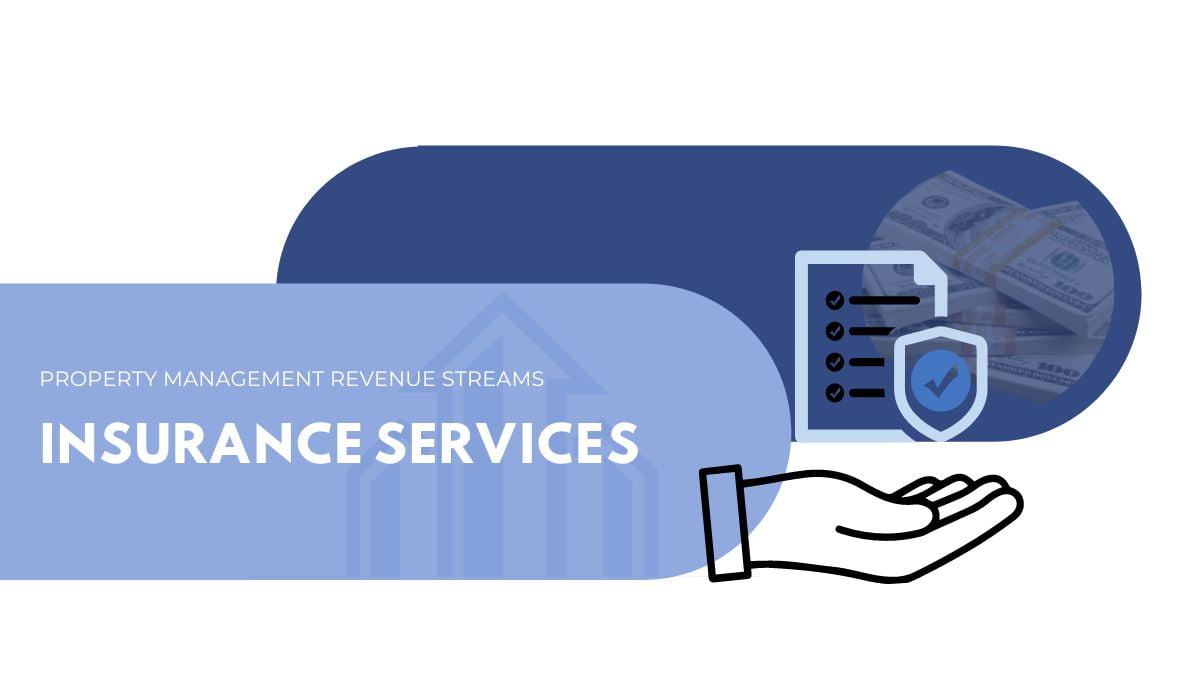 5. Outdoor Services
Offering outdoor services for an additional fee can include anything from cleaning the exterior of the property, lawn care, or snow clearing.
This can be offered to landlords or tenants who live in single-family homes and are too busy for outdoor work. These services go beyond regular maintenance, and should be considered a premium service.
By offering services such as these, you will set yourself apart from the competition in the area, and increase your revenue!
With this service, you may also opt to partner with an outside company and collect a referral fee.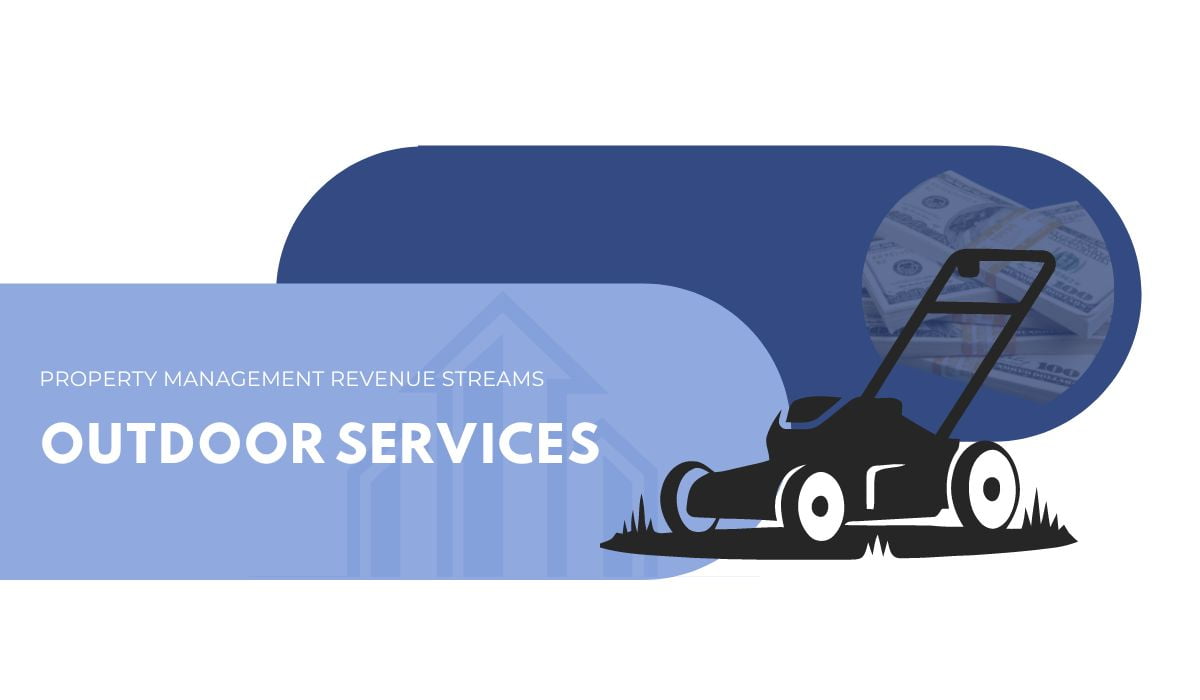 Additional Ways to Earn More For Your Business
Here are a few other ways to increase your property management revenue:
1. Admin Fees
An admin fee is a fee that you would charge to both tenants and landlords that you work with.
Admin fees may be charged for a wide variety of services, including lease renewals, project management, the process of evicting tenants, and more.
Essentially, this fee is applied to any service that you provide that operates outside of the services that you would typically offer to both tenants and landlords.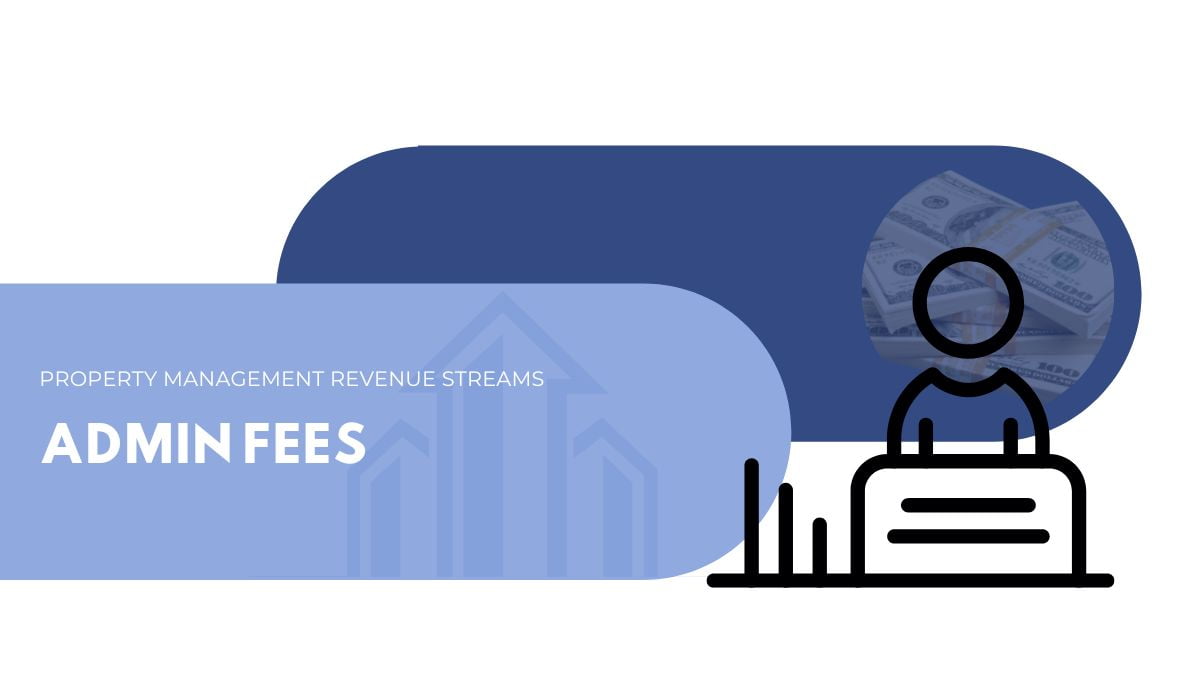 2. Pet Rent
While some states don't allow pet rent, it may be worthwhile if you work in a state that does!
Pet rent is when you charge tenants an additional amount on top of the rent they are already paying. This amount can be based on the number of pets, their size, their weight, and more.
As the manager of the rental property, you would keep a percentage of this fee.
As long as the amount is reasonable, few tenants would choose to move out of the rental unit to avoid paying a monthly fee for their pet.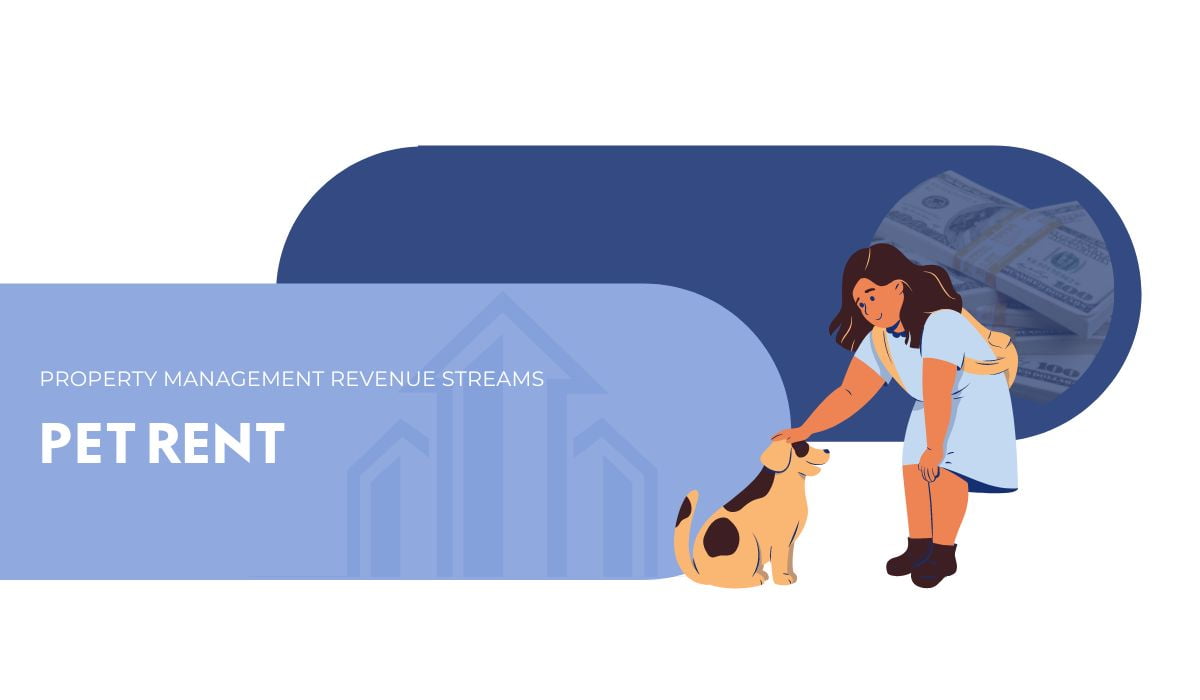 3. Garbage Removal
If you manage apartment complexes, you can offer tenants a service called "valet trash."
This service can potentially earn your company a fair amount of extra revenue each month!
While often overlooked, this simple set up can definitely be worthwhile if done correctly.
This is done by paying for and setting up trash bins by the front door of each rental unit in the complex.
The bins look similar to small benches, add a nice look to the building, and would ideally hold about 2-3 full size bags of garbage.
Then, the trash can be picked up from the tenants' bins outside of their units and delivered to the garbage compactor by a member of your team.
For this service, you could charge around $20-$30 a month. As an added bonus, this service can prevent the compactor from being overused or damaged by tenants.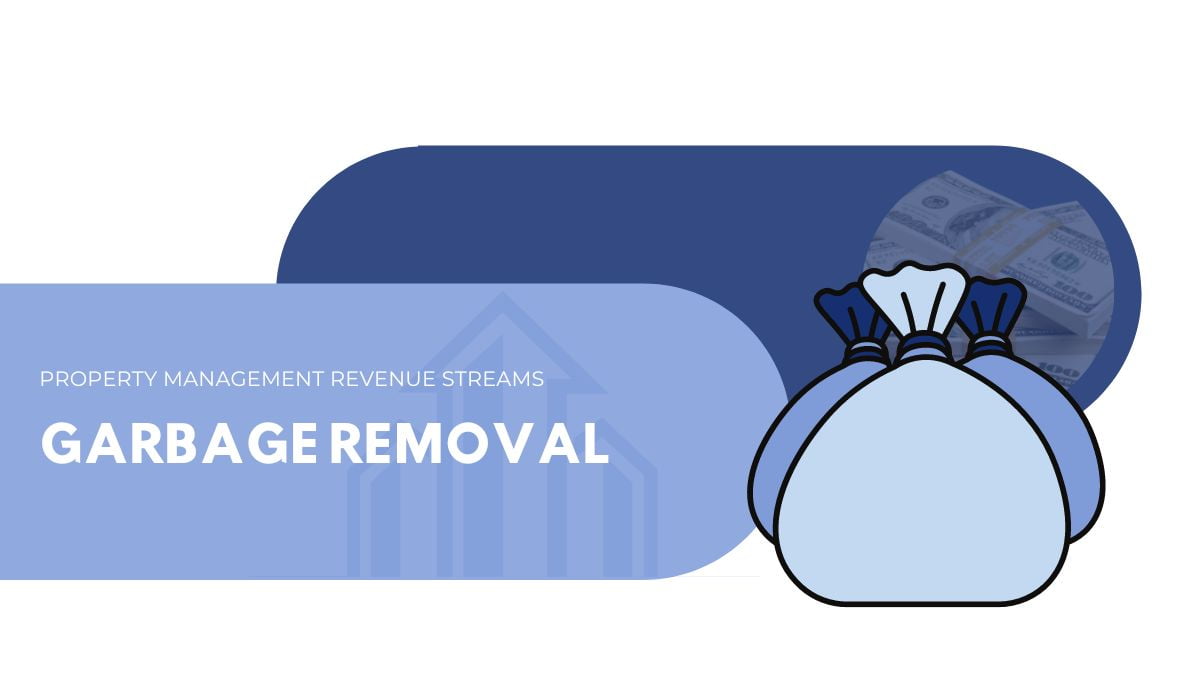 4. Storage
If there is space available, offering extra storage to tenants for an additional fee can be an excellent way to earn extra revenue for your business.
From storage units to garages, this is an extremely versatile way to increase your income and make tenants happy.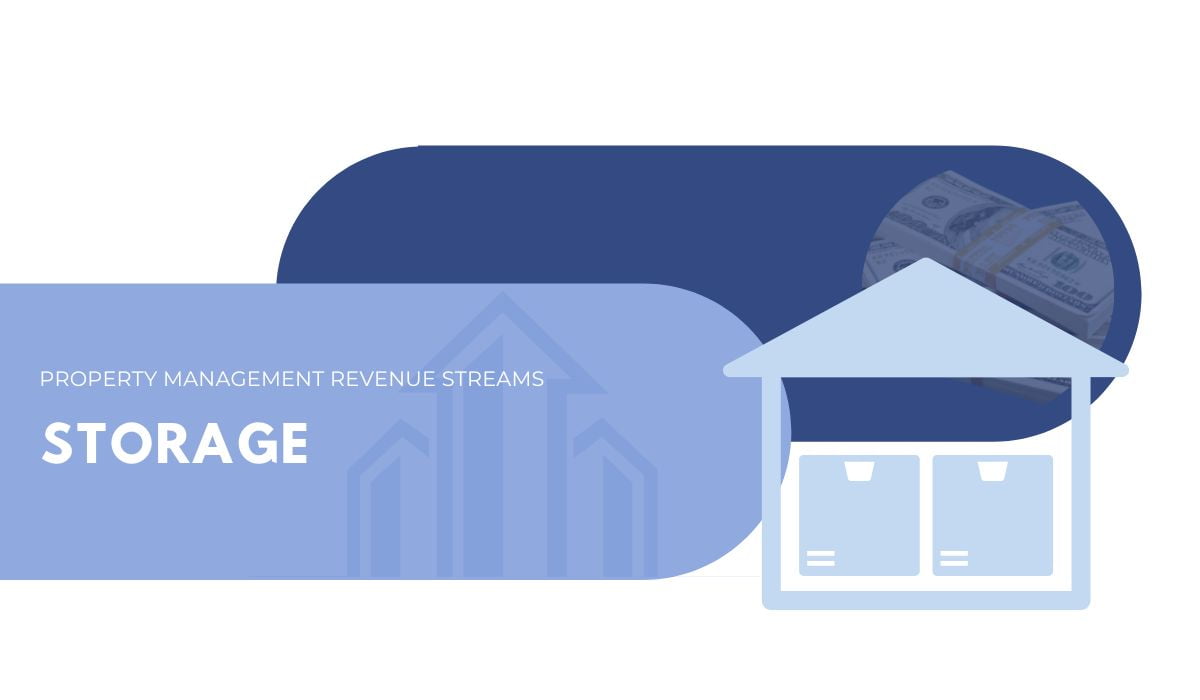 5. Furniture Rentals
Many renters, especially younger demographics, don't have a large amount of furniture, nor do they want to spend the time or money going out and searching for it.
This is where you come in!
You can rent furniture to these tenants, making the process of moving significantly more convenient for them, all while earning extra income in the process.
This is a service that is especially applicable for students tenants, or tenants who are relocating to the area for work for a short period of time.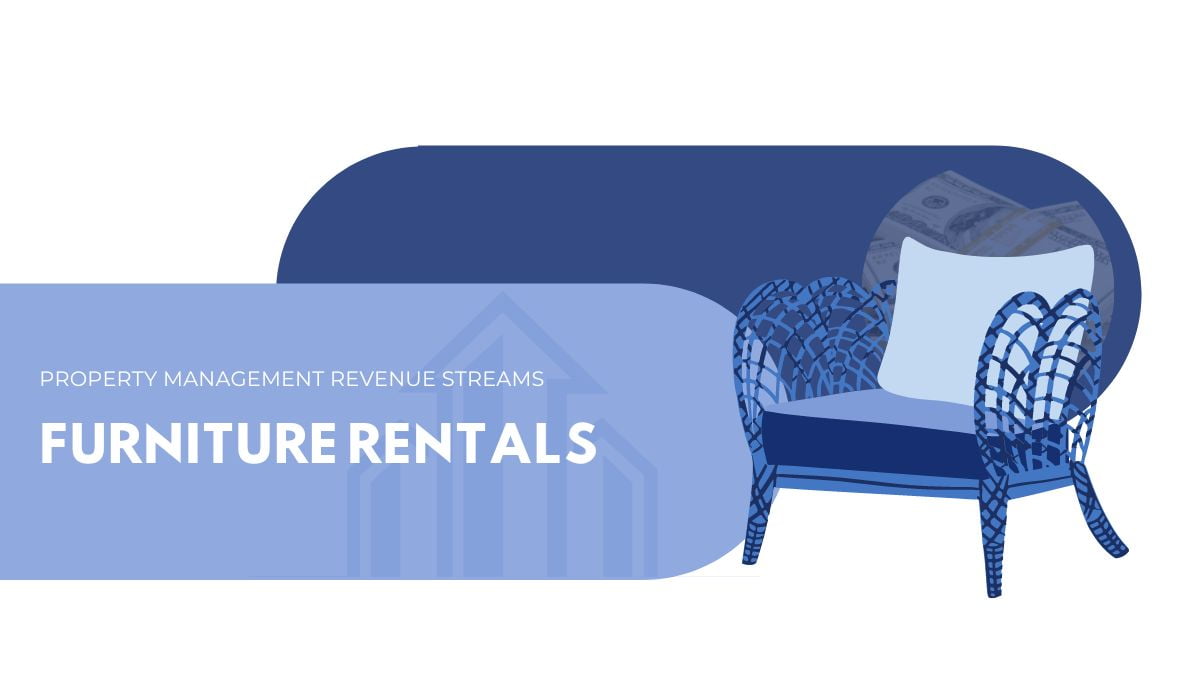 Consider the Risks and Rewards
Before you decide to offer your clients more services, be sure to seriously consider the pros and cons of each endeavour.
While an obvious benefit to the service will be an increase in revenue, it is important to do detailed calculations to determine the cost of implementing these new services.
Will your company end up profiting from the new services, or will you be putting in more time, energy and money than they are worth?
Before implementing a new service, come up with a business plan to determine if the endeavour will be worthwhile in the end.
It is also important to consider which additional services will be the most desired by your clients.
That said, most of the time, the added service should generate an additional profit for your business if you are diligent and strategic. 
Bottom Line
Any property management company can benefit from adding a few additional streams of revenue.
As time goes on, the needs of both landlords and tenants tend to evolve, offering you an opportunity to adapt alongside them and generate more income than ever before.
By offering benefits and additional services to your clients for a fee, you will be able to keep the landlords and tenants you work with content, all while earning additional revenue for you and your company.
If you want to learn more about how your property management company can generate more income, grow and succeed in the current competitive market, Upkeep Media can help!
Contact our team today!