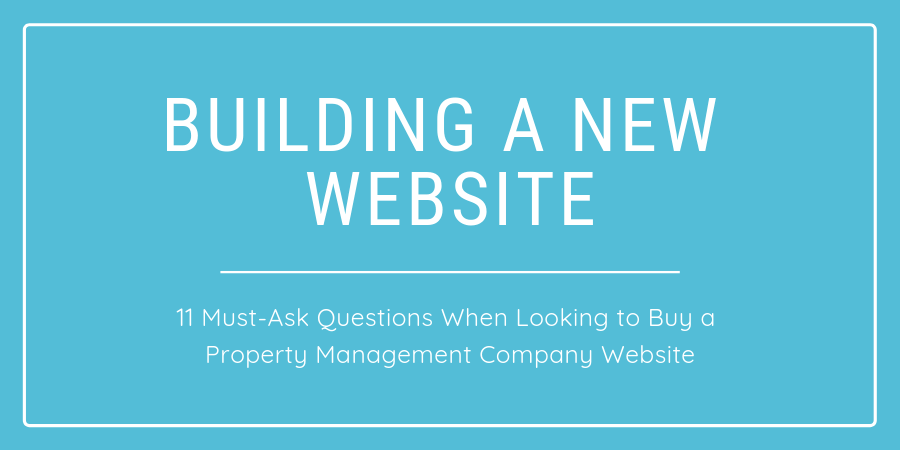 It's simple: you are losing out on great opportunities for your property management business if you don't have a website.
But not all of us are able (or want) to build our own websites from the ground up.
That's why it's great to find a website designer you can trust.
To help you accomplish this, we prepared questions to help you find a new web designer that fits your needs. 
Here are the 11 most important questions to ask a web designer before your next big project:
If you are looking for a web designer to help with your property management company's next website, ask the following questions, to avoid major issues during the project.
Take the time to conduct a phone interview or meet in person, to ask about these key points.
I guarantee that taking the time to build an open line of communication with your web designer from the onset will set your project up for success and help you avoid hiring the wrong person for the job.
1. What will my website be built on?
A content management system (CMS) is a software application that is the foundation of your property management website. It's what will help you to create and manage your digital content.
CMS features vary widely. Most CMSs include Web-based publishing, format management, history editing and version control, indexing, search, and retrieval.
Will your site be built on WordPress.com? Joomla? Blogger?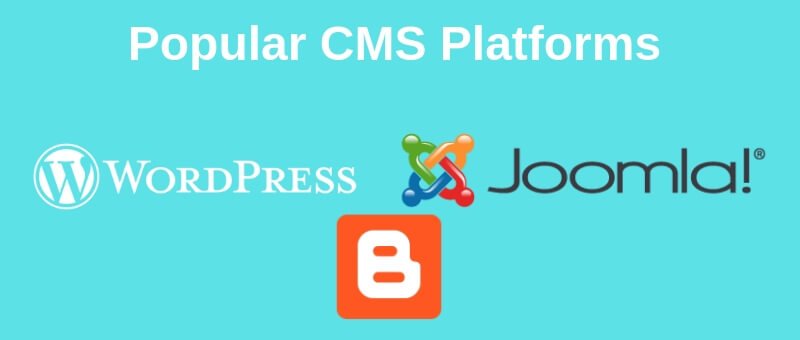 These content management systems aren't created equal. Know which one the website company specializes in to see if the features of their CMS fits with your vision of your future website.
2. Do you provide hosting?
A web hosting service is what allows you to make your website accessible via the World Wide Web (aka the internet).
It's a necessary part of the website building process that not many people know about.
Web hosts are companies that provide space on a server owned or leased for use by clients to make their website accessible. They also provide Internet connectivity, typically in a data center, and other perks depending on the service provider and package chosen.
Some follow up questions you should ask at this point include:
Will the web company be hosting your new website?

How much does it cost?

What comes in the monthly hosting bill?

Do you need to export it to your own server?
Hosting is more than just making your website accessible on the internet. It is a very important step that most people overlook.
It has a huge impact on the speed and functionality of your website.
Make sure to ask about this critical detail to avoid any hidden costs or undesired surprises.
3. Will I be able to change the content on my site myself?
It's your website.
Your website should be easy for you to use.
That's one of the reasons we use WordPress for our clients.
Not only is it easy for designers and developers, but authors and non-techies can use it easily as well.
Some important follow-up questions to ask a designer include:
Will you be setting up a content management system or will the site be hard coded?

How many people have access to edit the site?

Will you provide training to my staff?

Is there any documentation on how to edit the site?
Also, ask which parts you will be able to edit and how difficult those sections will be to edit.
You need to make sure that you know all the limits that exist after they'll be done creating your site.
4. If I stop using your services will I still own the right to my website?
Similar to the last point, you need to make sure that after the designer has created your property management website, it is completely yours.
And even if you're not the one doing the future changes, you want to have access to add and subtract new content or be able to pay someone else to do it as needed.
The last thing you want is to be stuck paying fees to the designer every time you need to add something new to your website… those fees can add up quick!
5. How many rounds of revisions am I allowed?
Establishing your limits when it comes to edits and revisions can be critical.
Will you be allowed to make edits at each stage of the project, such as design and development. Or will you only be allowed revisions at the end of the project? Are you allowed two rounds of revisions (or more) or just one?
These questions will help you find a web designer that truly cares about your website, and cares that you are happy with the end product.
6. Can I see your design portfolio?
A good way to find a web designer is to start with a website you like and see who designed it.
A bad way is to find a designer with cheap prices and no portfolio. They may be a brilliant designer on the cusp of being discovered…or a scam artist who needs a quick "job."
Another thing to note when looking for a website design company is that they need to have designers and developers in their team. You don't want a pretty site that doesn't work.
If the designer is starting from a template, ask about licensing and whether other local business sites have the same template.
Do they update templates or provide support if the site is broken following any core updates?
If custom, do they provide ample testing and browser compatibility?
To get the best idea whether they are the contractors for you, ask for a few live working examples of sites the designer has completed for other clients.
Don't accept screenshots or mock-ups. Seeing a live site will give you the best idea of the company's attention to detail. It will also ensure that you'll get the aesthetic and functionality you're looking for.
7. What are your former clients saying about you?
When you look up a company, you want to see clients who are so happy with the business, that they can't help but write about how awesome they are.
Make sure you take a look at the testimonial page on the company's site.
And also check:
What happens when you google their name?

Do you see blog posts from irate authors who are tired of their shoddy treatment?
Former clients can give you the best idea of what kind of experience you would have as a client.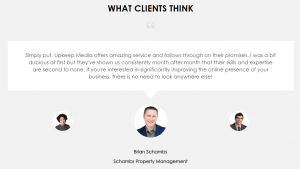 8. How long will it take to make it?
Ask how long sites typically take them to complete.
If your property management company doesn't have a website at all, the sooner to get one up the better. You don't want to be missing out on anymore potential rental property owners looking your company up and finding nothing.
Ask about the length of time you have to review and provide feedback.
Also, ask how long particular phases of a project take, to ensure things stay on time.
9. How much will this cost?
This point is pretty straightforward and important to know before doing business with anyone.
Many web designers will request a deposit to begin work, with either the final payment due upon project completion or partial payments at key stages during the site's development.
Avoid projects that require payment in full as it leaves no room for changes or issues that may come up.
10. Do you understand what my business does?
The biggest problem that comes up with website projects is often a disconnect between what the client does and what the designer thinks the client does.
That's a pretty big problem.
To avoid that disconnect, make sure to explain what you do to your website creator. Describe your property management company's brand, services, and priorities.
Also, make sure they understand who your marketing efforts are targeting. A.K.A. rental property owners, not tenants who tend to resort to platforms like Zillow or Trulia for their needs.
Make sure they understand how a website fits into your property management company's business plan so that they can create exactly what you are looking for.
This will help you avoid wasted time going back and forth with your web designer and will make sure you get the most out of the experience.
11. What other services do you provide?
Even though you might have hired the designer to just create your website, ask if they provide any additional services. These services can include email templates and graphics for your social media channels.
This could help make your design and online marketing more consistent if they all come from the same designer.
Some web designers even employ copywriters to manage the writing and optimization of your website's text.
If that is the case, ask if you need to provide bullet points for each page.
If you are writing the copy, ask for guidance on length, tone, and style. Ask for suggested word counts for each page to get the most out of the experience.
Wrapping it Up
That's it!
If you ask these questions before making your new property management website, you will be avoiding major issues during the project.
And if you're still looking for ways to improve your property management company's online marketing, here a few great articles that we came up with to help:
6 Web Design Principles You Need To Follow For Your Property Management Company
Evaluate Your Online Presence in 5 Easy Steps
Generate More Rental Owner Leads with your Website in 7 Steps
We also offer a 30-minute growth marketing session that could easily help you explode your sales and add upwards of 100 doors for your company.
Click HERE to sign up for a fully customized blueprint that will show you how to immediately boost your property management company's sales.