The way rentals are advertised has changed dramatically over the past decade. Not long ago, the only advertising options were paying for space in the newspaper, or putting a sign out in the yard. But thanks to the Internet, advertising rentals has never been easier.
Today, you only need three things: A phone, a laptop and some coffee. The Internet is the best way to get maximum exposure for your rental vacancies. In fact, one study found that a whopping 61% of online apartment searches begin with either a search engine or an apartment listing site.
But with literally hundreds of listing sites out there, how can you be sure that your listing will be seen? How do you know where to spend your time and energy? In no particular order, here's a list of the top 10 websites to list your rental property with.
Your Website
Your website should be the main advertising hub for your rental property listings. A website is a must-have platform where you can showcase everything your buyers need to know about your rentals.
Ideally, your website should have detailed descriptions about your properties, accompanied by beautiful, professional photos. You also have to optimize your site to bring in traffic and conversions, as well as include your contact details.
Also, make sure that your property management website is mobile friendly. After all, more and more people are using their phones to access the Internet. In fact, 57% of visitors will go somewhere else if your site takes more than three seconds to load. That's why having a fast, up-to-date website and detailed listings is crucial.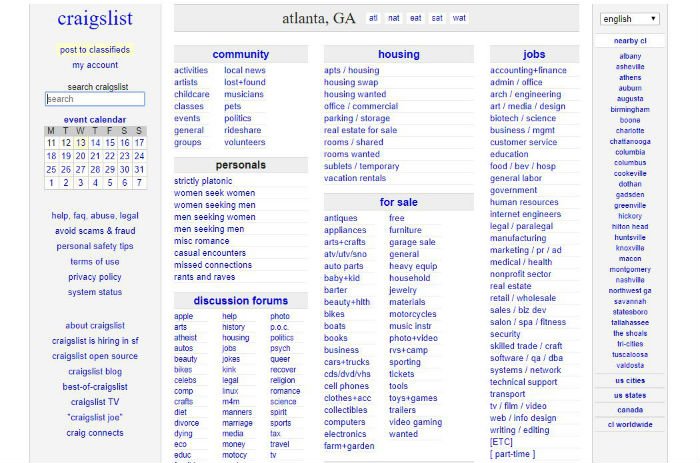 With a whopping 50 billion page views per month, Craigslist is arguably the most popular site to get your rental property listed. Craigslist is an online classifieds site divided according to city areas. The site also has a forum section, where users can discuss topics of interest.
It doesn't cost much to put up a listing on Craigslist. At the very least, the site allows you to upload your own photos and write your own descriptions.
Keep in mind, however, that Craigslist isn't without scammers. Luckily, the site has been updating their policies such that landlords need to take additional steps to list their vacancies.
To help you get good leads on Craigslist, here's what you can do.
Re-list your ad every other day. You need to keep updating the ad so it comes up on top of the list every day. This is

because

Craigslist sorts posts according to the most recently updated. The more recent the ad is, the better the exposure.

Include at least four photos of the most important rooms or features in your home. Craigslist allows you to post up to four photos for free. The site also provides additional options should you wish to display more. For maximum conversions, get help from a professional photographer. The more beautiful your photos, the more buyers will want to stay in your rental.

Write a high-quality description. Make it brief and to the point. Remember to include information the way a professional realtor would.

This is a great site to list if you have an apartment complex. It works well for houses too. The site claims to offer renters access to more than 500,000 available units for rent. Like most tools, apartments.com offers standard search parameters.
If you're looking to list your property on this website, you need to pay a monthly listing fee. Some benefits of listing your management company with apartments.com include;
An easy to use search function for tenants

Opportunities for potential tenants to save money on deposits and rent

Targeted results. Apartments.com displays rental properties narrowed down according to specific neighborhoods

The ability to map amenities in a search area. For example, you can find coffee shops, restaurants, grocery stores, etc.
It's worth noting that the apartments.com network of home rental sites includes ApartmentHomeLiving.com, ApartmentFinder.com, and Apartments.com.

Move.com is a member of a large network of websites that covers different aspects of the real estate industry. It provides detailed rental listings, tips on financing, moving, apartments for rent, rentals and more.
Listing your rental property with move.com provides the following advantages.
Providing prospective tenants a wide range of information. This includes the price history of the home as far back in time as possible.

The property listings are separated into different categories. Each of these categories includes detailed information. For example, besides displaying the listings, there are also informational articles that help educate the prospective renter.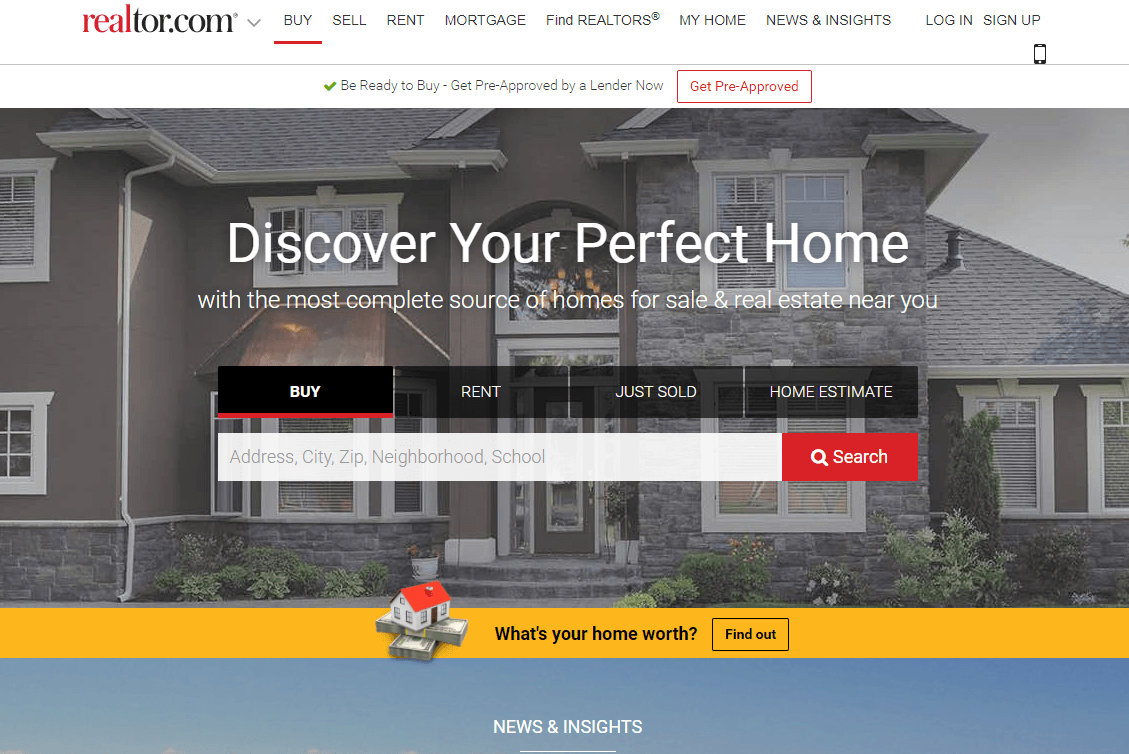 This website allows you to advertise your rental property for free. They even have a mobile app, which most tenants prefer to use nowadays. If you want, realtor.com can manage both rentals and real estate sales for you.
Some of the pros of realtor.com are:
A straightforward, user-friendly website

The filters. This helps prospective tenants narrow down the most relevant results.

The mobile app. Realtor.com has a notification function, providing prospective tenants up-to-date info about listed properties.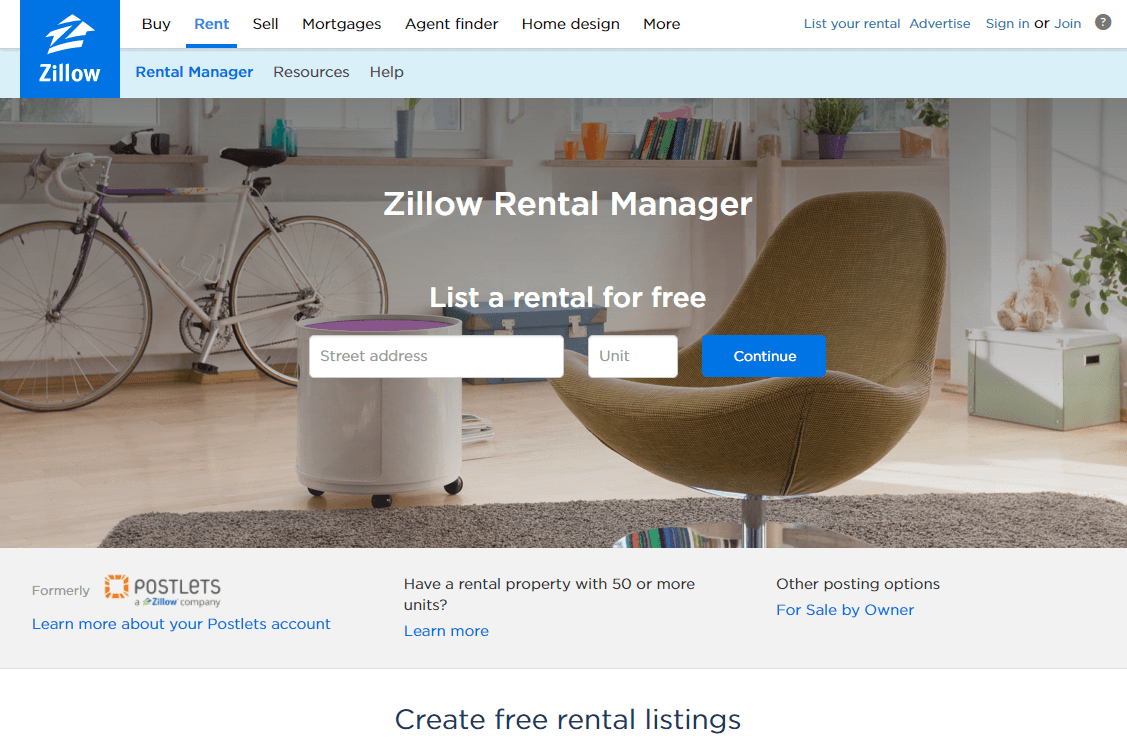 Formerly Postlets, Zillow Rental Manager will list your rental property on about 26 partner sites. These sites include MSN Real Estate, HotPads, Zillow, and Trulia. Because of the way they create detailed listings, Zillow Rental Manager is a favorite among landlords.
Some benefits of listing with Zillow Rental Manager include:
Distributing your rental property to a variety of listings. This gets your property as much exposure as possible.

The large database. To date, Zillow Rental Manager lists over 110 million homes.

More than two dozen apps across all major platforms

Free use of the site, even if you only have less than 50 units

Allowing prospective tenants to compare listings side by side

Functionalities that sort properties according to their features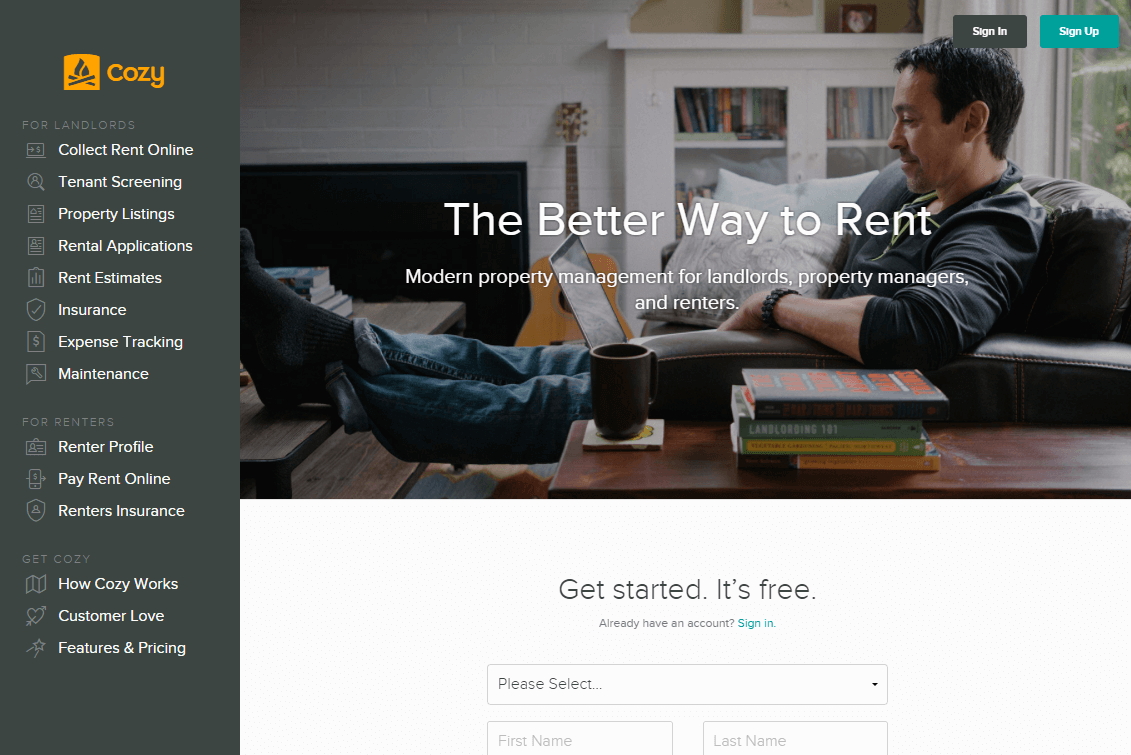 Cozy is free to use. It can be super effective in helping you get high quality leads.
Cozy integrates various factors into one property management tool. These factors include rent collection, the lease, credit check, background check, listings, and rental application.
There are several ways Cozy differs from other sites.
Listings are syndicated with Oodle.com. Doorsteps.com and Realtor.com.

Increased control over who's looking at your rental property.

Flexibility and dynamism. You can share your URL via text message, or you can paste the listing URL into any other online listing.

When you create a listing using Cozy, you can post it on your email list, Twitter and Facebook accounts.

Cozy can be used side by side with every other property listing service.
With Trulia, you can post your home and apartment rental listings for free. They'll also feed your listing to no less than 20 other sites for maximum exposure.
Trulia's design and layout is attractive and easy to use. Renters are allowed to set parameters to see a group of photo listings with important stats.
Other benefits of Trulia include:
 A boatload of info. There are properties for sale and rent, community insights, neighborhood information and parcel listings.

Being able to upload as many pictures of your home as you like

Ability to post contact info and open-house schedules

Search filters that help in narrowing down a highly specific selection of homes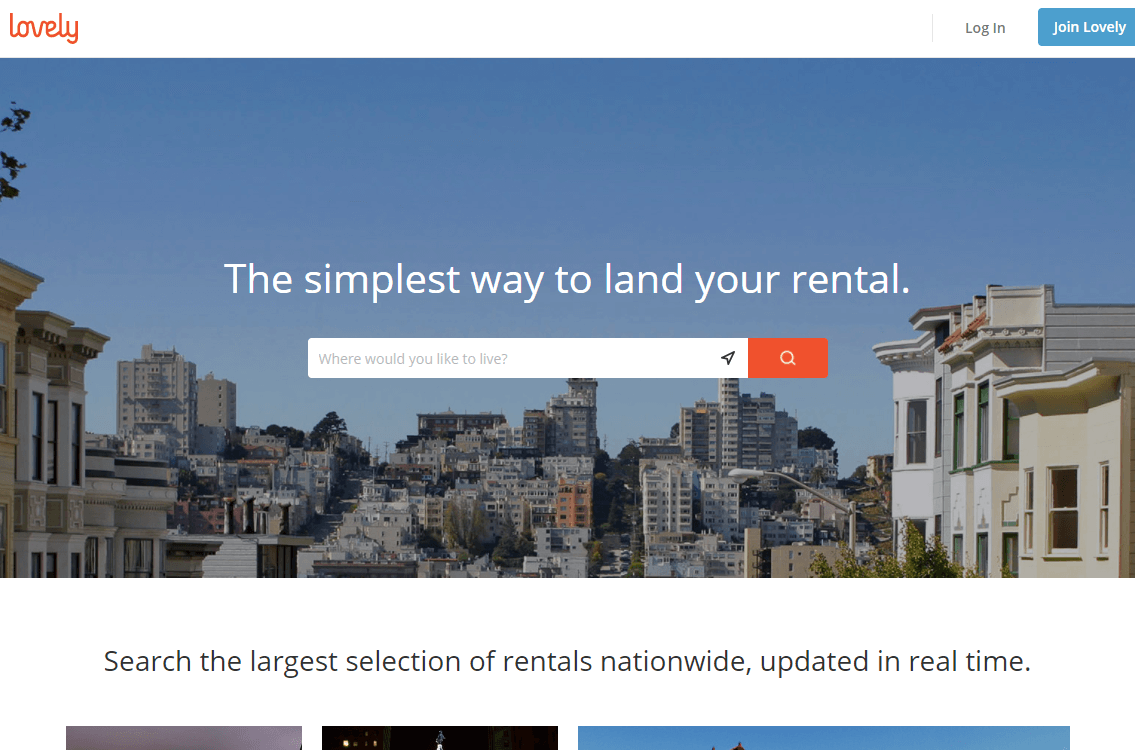 Livelovely.com has a very simple format, complete with an attractive sitemap. It is also available as a mobile application. Using it as a landlord or property manager will cost you money. However, it is completely free for renters searching for available properties.
Benefits of using Livelovely.com include:
Being able to use it as a way to promote and share their rental properties. You can also use it to collect rent from tenants if you choose.

A dedicated tool specifically designed to locate and identify the best possible tenants for your properties

The Lovely apartment app, which processes information in real time

A smorgasbord of tools for prospecting tenants, which help them narrow down the specific property they're searching for
Walkscore.com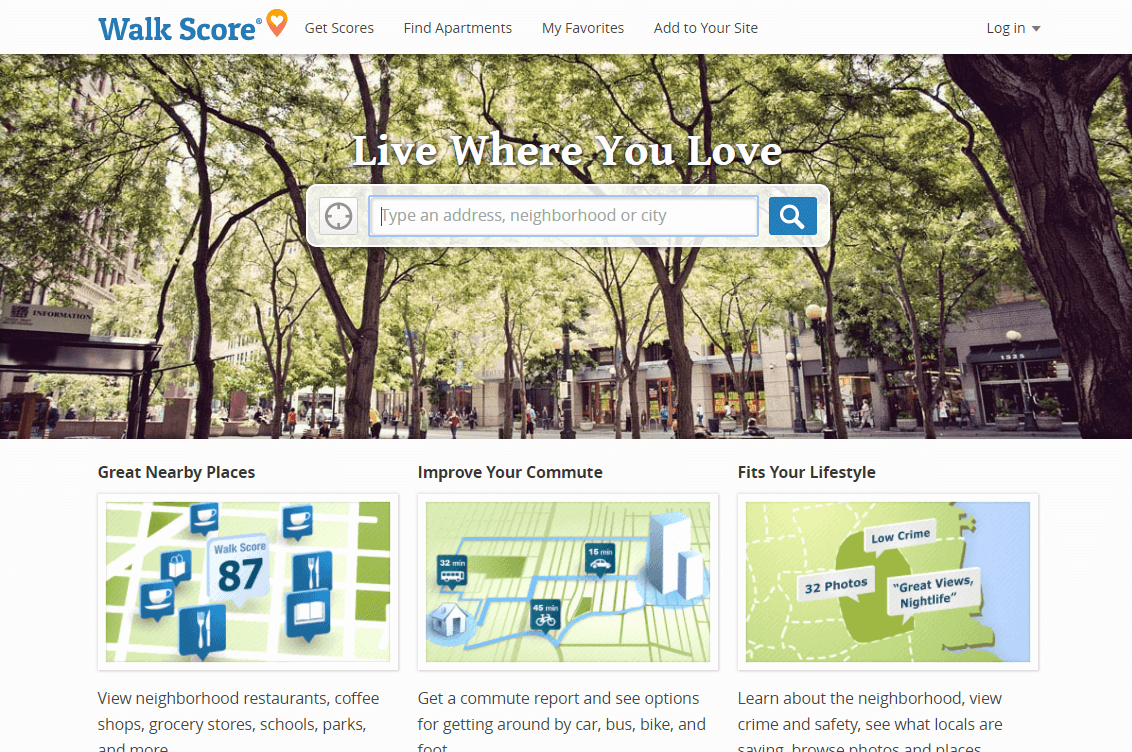 The website WalkScore rates neighborhoods according to "walkability," or proximity to nearby amenities. These amenities include libraries, schools, movie theaters, restaurants, grocery stores and more.
Simply put, WalkScore helps tenants find a walkable place to live. It assigns a number between zero to 100 that measures the walkability of any address — zero being the least walkable distance, and 100 being the "Walker's Paradise."
Posting rental properties on WalkScore is totally free.
Conclusion
By now, you should have a good idea where to list your rental property the next time you have a vacancy. If you post to most of these, you'll undoubtedly have a hit on all the major online rental marketplaces. Try these sites today, and drastically increase your chances of finding a good tenant.