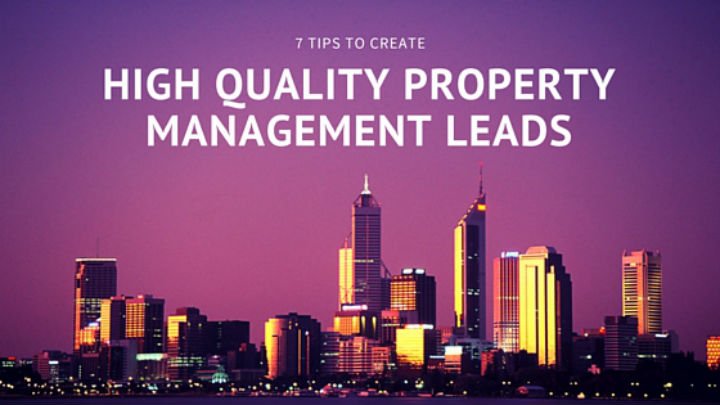 Acquiring property management leads can be tricky. In today's market people have access to much more information than in the past. At the click of a mouse they can find dozens of property management companies servicing the same area as you and read through reviews of your company as well as your competitors. For this reason, we've put together a list of 7 effective strategies for acquiring high quality leads for your property management business using SEO marketing principles.
1.Increase Calls To Action on your Website
So you've got visitors coming to your website. That's great! The next step is to make it as easy as possible for them to reach you. We see too many websites that make potential clients work hard to take the next step. Make sure you include calls-to-action (CTA) in your website copy. Tell your visitors what to do next. Use action verbs, such as "Contact Us", "Request a Free Consultation", "Submit a Rental Application", etc. to direct your visitors.
You should have more than one type of CTA because you have more than one type of website visitor. We break it down into three different types of website visitors:
1. Cold Traffic: These are people that have no interest in actually discussing your property management services with you yet. They're simply browsing the internet doing research on the different property management companies that are available. One way you can turn this type of traffic into property management leads is by providing them upfront value. Include an education offer on your website and capture their email address when they sign up for your offer. You can now contact that person and pitch them your property management services.
2. Warm Traffic: This type of traffic is people that have already expressed interest in your company. You want to make it as easy as possible for these people to contact you once they are ready to talk. You would want to include a CTA for a free consultation on your website to entice them to contact you.
3. Hot Traffic: These are website visitors who have already spoken with your company and are considering using your services. Your website can work to help you turn these leads into paying customers. Having a professionally designed website and a clear marketing message should help sway their decision in your favor.

2. Establish A Social Media Presence
When social media is used effectively it can be a powerful tool to interact with potential clients and current clients. Make sure your company is active on social media platforms. Social media is so valuable for generating quality leads because it allows you to be seen in places your target market hangs out online. The more you interact with prospects on social media, the higher your chances are of gaining a new customer.

3. Make sure your Website is Properly Optimized for Search Engines
One of the best and most cost efficient methods of increasing your property management leads is by having a properly optimized website. By ranking in search engines for keywords related to your services, for example "Miami Property Management", you can gain hundreds of new leads every month. 75% of searchers never scroll past the first page of Google, which is why it's imperative your website outranks your competitors. Once your website is properly optimized you can sit back and watch the leads come in without putting in too much effort.
4. Attend Networking Events related to the Real Estate Industry
While inbound marketing is extremely important in today's digital society, speaking to someone in person still has a huge effect on generating new business. Make sure you get out there and attend real estate conferences, property management conferences, find real estate investor groups and network. Talk to people and exchange business cards.  You never know where you may meet your next client.
5. Build a strong online reputation
Focus on getting high quality reviews online. When people are searching for a property management company to work with, they often look up reviews. A prospect will almost always call the company with the 5 star reviews over the company in the same area with the 2 star reviews. Make sure to entice your current clients to leave you reviews online. This will also help increase the quality of leads you're gaining. The more good news people hear about your company, the more they'll feel they can trust you, the higher your likelihood of gaining new clients.  

6. Provide as much information upfront as possible
While this may not help you gain new property management leads, it will definitely help you increase the quality of the leads that contact you. By providing as many details as possible about your services and your properties upfront, it will help reduce the amount of people who contact you that are not qualified customers.
7. Content Marketing
With the proper use of high quality blog posts you'll be able to help those who are already looking for a property manager and people who don't even know that what would help them with their issues is a property manager.
For a person that is already looking for a property management company, they will find you by using short-tail keywords. For example: "Property Management Chicago". However, for those who don't know what they need, they will look for solutions to their problems. For example: "How to rent out my property in Chicago".
Through the production of high quality, free content on your website you'll gain the attention of search engines and the general public. Your company will become an authority at solving people's issues and in time this will lead to driving quality leads to your business.  
Generating high quality leads for your property management business is something you'll always have to focus on if you plan on growing your business. While it's impossible to eliminate all unqualified leads, following these tips will definitely help you reduce the amount of wasted time you spend on unqualified candidates. This will allow you to focus your time on providing quality property management services and landing your ideal customers.
For any questions you may have or further information on property management marketing you can contact us and we would be happy to help.