Introduction To Content Marketing
Content marketing is all about storytelling, and attention will always go to great storytellers.
With that in mind, let's first understand what content marketing is. Content marketing is a marketing technique for creating and distributing relevant, consistent, and valuable content to attract and engage a targeted audience.
It is mostly used by businesses looking to:
        

Generate or increase their online sales

        

Appeal to potential leads

        

Engage an online user community

        

Increase their brand credibility or awareness

        

Increase their customer reach
As opposed to creating demand for a new need, marketing via content solely relies on anticipating and meeting an existing customer need for information.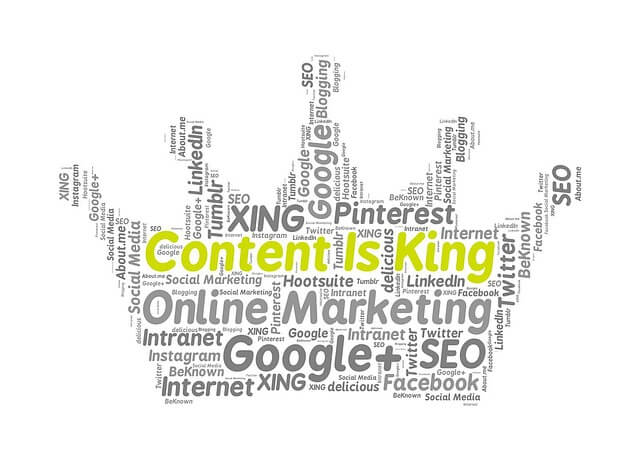 Content marketing doesn't involve sales. Instead, it enhances trust and rapport with the target audience.
Since content marketing focuses on the needs of the customer or lead, businesses should use the most effective format to deliver that information. Content marketing formats include infographics, e-books, photos, blogs, question and answer articles, how-to guides, podcasts, video, news, email newsletters, et cetera.
What is a content marketing strategy?
If you're looking to grow your business, it is a prerequisite to have a well-thought-out content marketing strategy.
Simply put, a content marketing strategy is a blueprint for how you will build an audience that will build your business.  
Benefits of Content Marketing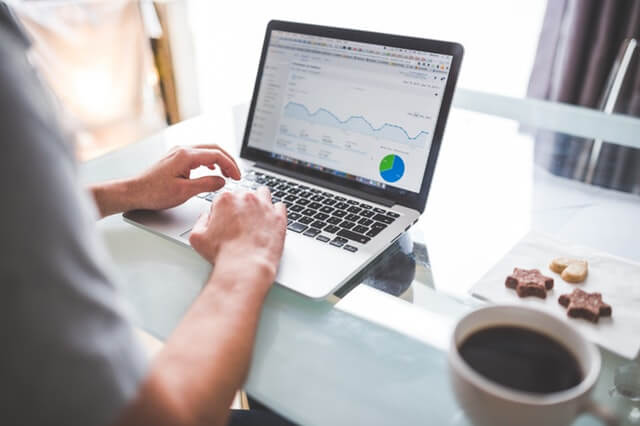 So how will content marketing benefit your business?
Below are 9 benefits of good content marketing.
1) Improved SEO
In the past, you could rank 300-word article using spammy keyword stuffing tactics. This no longer works. Google is constantly improving their algorithm to provide a better user experience.  It is now difficult and almost impossible to rank your website with low-quality content.
The more frequent, high-quality content you produce,  the more Google rewards you with higher search engine rankings. As such, effective content marketing is a no-brainer when it comes to improving on-site SEO. Having a content marketing strategy in place is no longer a premium service, it is an essential.
2) More Leads
By creating valuable information that helps customers make a purchasing decision, you establish trust. In time, this generates quality leads to your business.
Creating high quality is the single most powerful way of ensuring quality leads to your business. Nowadays, no one buys anything before gathering information about it.
3) Increased traffic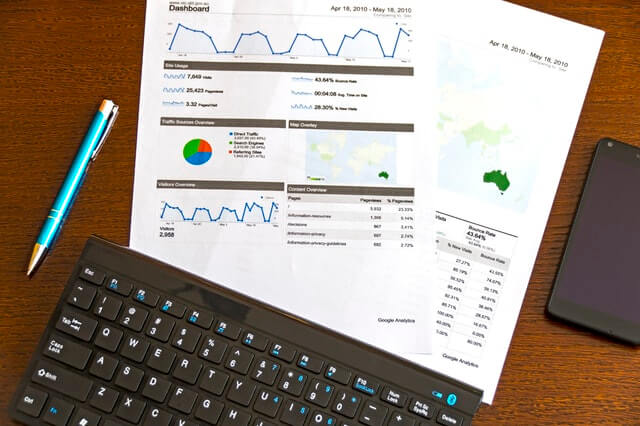 The more quality content your business generates, the more keywords will get indexed. The more keywords indexed, the more people will likely find your business. This builds brand awareness. If they enjoy your content, they'll keep coming back time and time again.
The trick here is consistency. Consistency in delivering great content every time.
4) More Sales
Great content will increase your conversion rate. Increased conversion rates will bring in more sales for your business. With more and more people using ad blockers on their browsers, content becomes the only effective format for providing targeted visitors a natural and a non-disruptive experience.
5) Increased Brand Awareness
In order for a business to boost their brand awareness, quality content is key. It takes an established footprint through great content to win over an audience. When you create a viral post you'll gain exposure to thousands (if not hundreds of thousands!) of new potential customers.
6) Improved Customer Relationships
Great customer relationships are vital to any business. They are especially important in today's society where customers rely on the opinion of other people before making a purchasing decision.
With great online resources about a product that a customer is looking for, a business is able to build strong relationships with its audience. Blog posts and FAQ pages are the type of content you can use for this purpose.
7) Fill Seats
If you drive sales through webinars or in-person events, marketing your business through high-quality content can be an ideal way to fill open seats. Use landing pages, web banner ads, email, social posts, testimonial videos and other types of content to drive viewers and raise awareness towards registration.
How To Develop a Content Marketing Strategy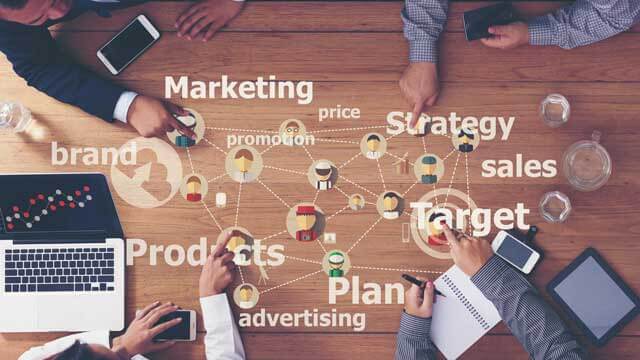 According to a recent study, 70% of surveyed B2B marketers said they're creating more content this year as compared to the previous one.
It's evident that competition is increasing rapidly.
This is where a smart content marketing strategy comes into play.
But before creating awesome content, you need to consider certain things in order to have a well-planned purpose.
         

Which audience are you creating the content for?

         

Which problem are you going to solve?

         

How unique is it?

         

Which formats do you intend to use

         

Which publishing channels do you intend to use

         

Which kind of schedule are you going to follow to manage content creation through to publishing
Below are battle-tested steps you need for your content marketing plan to be effective.
1) Define your goals
"A man without a goal is like a ship without a rudder."  – Thomas Carlyle
Understand your goals before creating your content marketing plan. Every piece of content you release should be in line with your goals. This will make the entire process more efficient and rewarding.
2)  Have a Clear Definition of Your Target Audience
For the plan to work effectively, you need to know who you're targeting. This step is crucial. Especially for marketers just starting out in content marketing.
By defining your target market, you'll be able to produce valuable and relevant content that speaks to your ideal audience.
But what if you're a veteran content marketer?
In this case, you need to refresh your content marketing plan. There's a good chance your current target market may have changed. In order to verify you're still offering relevant and valuable content to your audience, it is vital to conduct market research every year.
3) Consider reformatting content
Now might be the time to produce different forms of content if you've been concentrating on one format only. For example, if you've been focusing on your blog you might want to turn several posts into an Ebook. You can now use this Ebook as a lead magnet.
There are a ton of different formats you can use for content creation. Varying your content formats is a great way to reach more people. Some people don't like reading and would much prefer videos. Other people may use audio as their primary method of consuming content.
If you already have a ton of content, consider reformatting it to reach people hanging out in different areas of the internet. Other formats include infographics, e-books, photos, podcasts, video, email newsletters, etc.
4) Have a content management system in place
When you're trying to decide on the best content management system, consider these vital elements – content creation, content publication, and content analytics. A few options for content management systems are WordPress, Magento, Drupal, and Joomla. Do your research before settling on one. Each platform has its advantages depending on your business objectives.
5) Brainstorm content ideas
One of the requirements for a sustainable content marketing campaign is the aptitude for topic generation ideas. Although it may seem at first, coming up with consistent ideas over a long period of time can get tricky.
Before embarking on generating topic ideas, it is necessary to have a strategic approach by asking yourself the following questions first.
a) Is there something similar you have covered before?

b) Are resources easily available online?

c) Do you see yourself adding value by offering original views?

d) Can you narrow down on a specific topic?

e) Which content type do you have in mind?
6.  Determine Which Content Marketing Methods are Best For Your Business
As previously mentioned, there are various content types that can be created. Below are several different formats you can use for your marketing strategy.
1) Blog Posts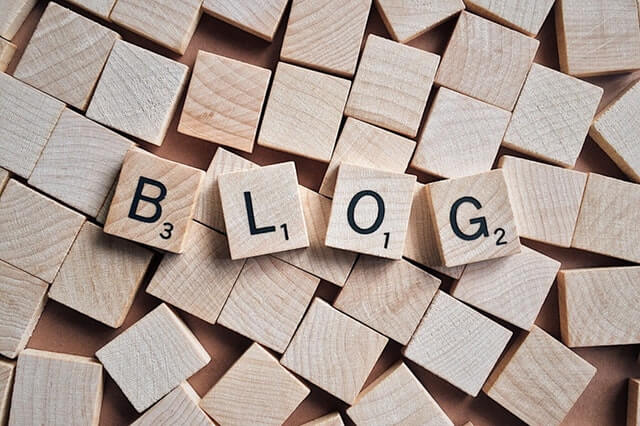 In order to attract new visitors, blog posts need to be published consistently.
If you haven't already noticed, you've been reading a blog post.
It goes without saying that your content needs to offer relevant and valuable information to readers.  
We recommend publishing posts that have a length of more than 1,000 words.
Long form content is always better.
Experiment to see what works for your target audience and adjust accordingly.
2) Infographics
"A picture is worth a thousand words."
Infographics provide a comprehensive visualization of data in an attractive way. They are most effective when you want to share a ton of data in a clear, comprehensive, easy-to-read format. There Are various tools online, both free and paid, to help you get started.
3) eBooks
Unlike blog posts, eBooks provide an in-depth insight on a topic. They can be great lead generation tool for your business. You can set up a lead capture form on your website and allow people to download your ebook in exchange for their email. That's what we've done on our homepage!
4) Videos
Unlike any other type of content format out there, videos are the most engaging. Videos are 40x more likely to be shared on social media than any other content format. Be that as it may, it's not easy to create engaging videos. If you're going to focus on video creation make sure you have a decent microphone and video camera.
5) Podcasts
Podcasts are the go-to format for audiences that don't have time to read content every day. According to a study, people listening to podcasts is on an increasing trend with close to 60 million tuning to podcasts every single month.
7.  Keyword research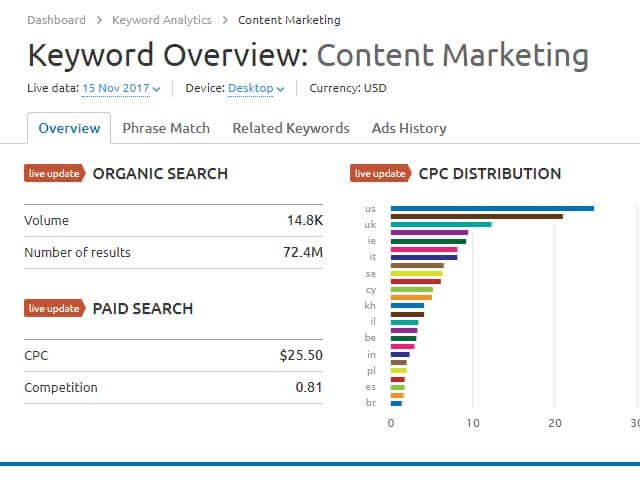 Once you've decided on your content format, the next step is to plan how you're going to reach your target audience.
This starts with keyword research.
No content marketer wants to create great content that no one will read. That's where keyword research comes in.
Before creating content, you'll want to find out what people are searching.
What type of content are they looking to consume?
Proper keyword research will allow you to create content that solves specific customer needs.
But where do you begin?
The following tips will set you on the right path with your keyword research.
1) Start with what you know
This is the most important thing when you're beginning.
What are the core terms that your target audience is likely searching for?
What would you search for if you wanted information in your niche?
Once you have a list of your basic keywords, it's now time to generate additional insights using any of the tools available online.
If you're just starting out, I highly recommend using free tools for your keyword research.
Some free keyword research tools you can use include Soovle, Bulk Suggest, and Google Keyword Planner.
You may also use Google trends to see what is trending in your niche by adjusting the parameters available appropriately.
Generally speaking, not all keywords are going to be achievable. Most general keywords will be dominated by large brands.
So what do you do?
Start niche.
Go for the keywords that have the least competition. You can evaluate the competition by looking at the websites that currently show up in search engines.
Are they big brand companies?
Does their website have hundreds of pages indexed?
Do they have millions of Facebook followers?
Do their posts get tons of social media shares?
Ranking in Google is a complex process that considers around 200 metrics. A few of the metrics include:
Age of a website.
The older it is, the easier its keywords will rank and vice versa.
Domain and page authority.
The higher the website authority, the easier it will be to rank higher in the SERPs (search engine results pages).
Internal and external links.
Basically, the more quality links pointing to your website the better it'll rank. Quality is key.
Now that you have a bit of insight on how ranking in Google works, let's move on to the next keyword research tactic.
2) Spy on Your Competitors
This tactic allows you to gain keyword ideas from your competitor. If they're ranking well in the SERPs then they'll likely have already done a fair amount of keyword research.
You can piggyback on their efforts.
Similar to keyword research tools, there are various tools to identify competitor's rankings. One such tool is called Serpstat. With this awesome tool, all you need to do is simply copy and paste the domain name of your competitor into the search box and wait for the results to load.
3) Listen to Your Customers
This is perhaps the most obvious method. Nothing else will better arm your content marketing team than ideas you'll get via your customers' questions.
Social media is by far the platform that works wonders in this regard.
The formula is simple.
Engage! Engage! And engage!
4) Keyword Optimization
Once you've done extensive keyword research, it's important that you optimize your content.
Forget about keyword tags and keyword density. The two concepts are outdated. Search engines have moved beyond the repetition of keywords.
Make your keywords stand out. Focus on strategic keyword implementation. When used in the right way, keyword implementation reduces your bounce rate while improving your click-through rate.
When you're creating content make sure to use your keywords and variations of the keywords in:
         

The page title and headline

         

The URL

         

The first paragraph of the article

         

The subheadings within the article
8.  Create content for every level of the buyer's journey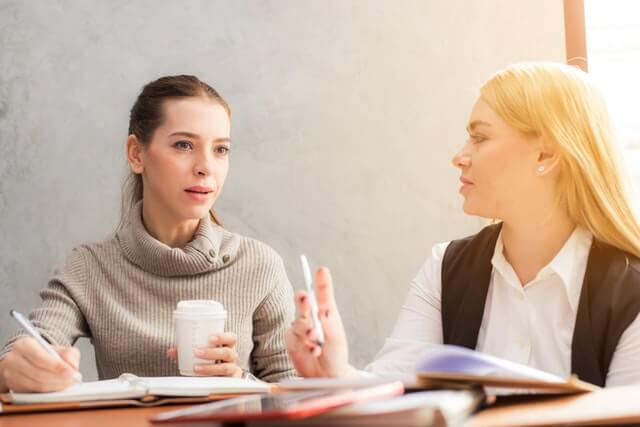 To develop a content marketing strategy that promises high conversions, it is imperative to meet every level of the buyer's journey.
What does a buyer's journey consist of?
The most commonly used version consists of four basic stages:
1) Awareness
This marks the beginning of the buyer's journey. This is where the buyer discovers they have a problem that needs to be solved.
2) Interest
In order to solve the problem, a buyer embarks on an exploration journey to find a solution to their problems.
3) Decision
Once the buyer hones in on the right solution, the next step is to make a purchasing decision. At this point in time, they're trying to decide exactly where to purchase the solution to their problem
4) Action
The consumer is now purchasing from you. This is the type of content that leads directly to a sale.
9. Publish and promote your content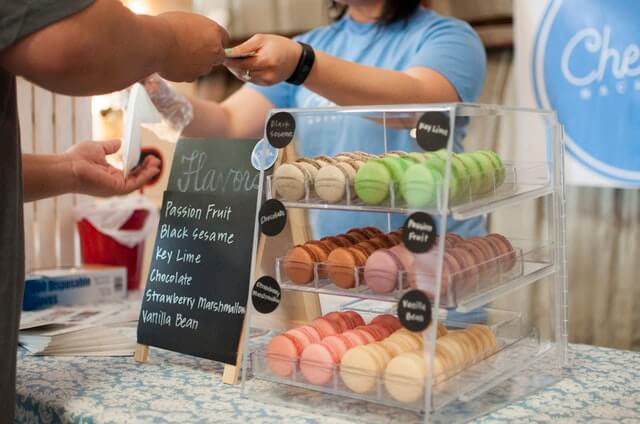 So now you've spent hours coming up with the perfect topic and creating an amazing piece of content.
Once you publish it everyone will be in love with your content and start purchasing from your company right away.
If only it were that easy.
You should spend around 20% of your time creating your content and 80% promoting it.
After you've created your content you need to work hard on promoting it. Share it with your existing customers, your email list, and on social media. Reach out to industry influencers that you believe would be interested in your content.
If you have the budget, run a Facebook ads campaign promoting your content to ideal customers.
The only way to grow your audience is by getting your content in front of their eyes. There are over 1.2 billion websites on the web. Simply publishing your content won't result in people finding your site.
You're now equipped with everything you need to know to get started with your content marketing. Creating an effective strategy takes a lot of hard work, time, and dedication but the efforts reap the benefits. Stick with it and your content marketing will bring your business to a new level of profitability.