Choosing your property management company name is a big decision and often a tough one to make. It affects everything from your unique identity to advertising and brand awareness. Whether you have a few good property management names to choose from or are having trouble creating one, this guide will help you to choose an attractive name for your company.
Where To Start When Choosing The Best Property Management Name for Your Business
When coming up with a list of names for a property management company, there a few things to take into consideration.
How will it look on logos, signs, and advertisements?

How will your customers perceive it?

Does it make your company stand out from the rest?

Is the name web ready?
Answering these questions will help to narrow down the possibilities so you can come up with the perfect name that represents your business and get you off to a great start. 
How Will Your Business Name Look?
Property management names appear in all sorts of places from logos to billboards and everywhere in-between. This makes it important to consider the length of the title as well as the wording.
The longer the name, the harder it will be to put on business cards and advertisements, not to mention a lot harder for your customers to remember. Ideally, you want something catchy and to the point.
While advertisements are a little more gracious with space, a logo is less forgiving. Think about how your name might look in these different areas, and keep it compact enough to fit their boundaries. Your name simply needs to state what it is that you do with your own added flair, that's it.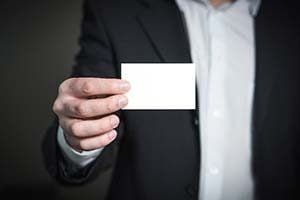 How Will Your Customer's Perceive It?
This question is two-fold. First, what is it that your customers will see on billboards, online, or in the paper? Second, how does your name come across?
The first question weighs heavily on what your customers will see. That's what makes imagining the name in a logo or on an ad important. How your customers perceive the name they are seeing is equally as important, however.
Property management company names that come off as unprofessional only hurt their business. Adding words such as "awesome" or "amazing" sounds nice, but potential customers might not take the name seriously.
When adding your personal flair to the title of your company, always keep professionalism in mind.
[thrive_leads id='3455′]
Standing Out From Other Property Management Companies
A little research goes a long way. That statement is particularly the case when coming up with property management name ideas. A quick google search can tell you what names competitors have already taken, helping you to separate your business as individual and unique while avoiding legal issues.
Don't get discouraged if the first few names you think of are already taken; it happens to everyone. A good place to start when brainstorming is to pick something with alliteration. For instance, Puppy Pet Service and Priscilla's Plant Store have a nice ring to them that customers can easily remember.
This is probably the hardest part of the process, but the next question can help you narrow down what works and what doesn't.
Is the Company Name Web Ready?
In today's world, every business needs a website and each website needs its own URL. When thinking of property management company names, it is important to find out if there is an available URL for the name.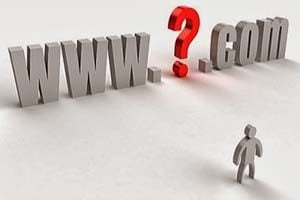 Using the WHOIS database of domain names, you can check to see if the name you would like to use is already taken. Keep in mind that you will want to use .com URL. Customers find these sites to be more trustworthy, and they're simply easier to remember.
Names You Should NOT Use For Your Business
Now that you know what to think of when coming up with company names for property management, there are a few things that you should avoid at all costs. These are:
Don't use your own name.

Don't name your companies the same.

Don't use a town's name.

Don't overcomplicate it.
Avoiding these pitfalls can help ensure that your business' name will be a great one.
Don't Use Your Personal Name
While it might seem like using your personal name in your company's name would immediately make it unique, the chances are that's not the case. More people share your name than you might realize, which could cause potential customers to confuse your business with someone else's.
Those with incredibly uncommon names get a pass here, but this is a general rule of thumb that's good to follow.
[thrive_leads id='3455′]
Don't Have the Same Name as Another One Of Your Real Estate Companies
Naming a real estate company and property management business the same might seem like simple logic, but that just isn't the case.
Inevitably, someone is going to write a negative review of their experience with one of your businesses. That one review affects both of your companies when they share the same name. Avoid this pitfall altogether and simply give them each their own name.
Don't Use City Names
While utilizing your town's name to boost SEO works, it's only useful if your business stays in that town. Should you ever decide to relocate, the name isn't going to make sense anymore. This will hurt your SEO in the long run while having customer's wondering why they should choose your company.
The same goes for choosing to expand. Los Angeles Management might be great in LA, but it isn't going to hold the same weight in San Diego or Denver, Colorado.
Don't Overcomplicate It – Keep It Simple
Aside from keeping the name short, it should also be simple and easy to remember. Avoid complicated spellings, homonyms (ate and eight), and make sure it is easy to understand.
Misspellings and confusion on which word was in the name will draw traffic away from your website, causing you to lose potential customers. This is especially true for any business just starting out.
Something simplistic is far more likely to stick in a person's mind, making them remember your business when they need your services.
Registering Your Business Name
Once you've decided on a superb name for your business, the next steps are to register it and apply for trademark protection.
Registering your "Doing Business As" name simply lets your state government know that you are doing business. It's a crucial step to take, and a lot less complicated than most people think.
After registering, you will need a trademark to protect every aspect of the name from symbols to logos and everywhere in-between. It's tough work to come up with a great name, so make sure it is protected.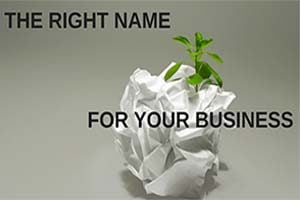 Steps For Naming Your Property Management Company
Coming up with the best name for your property business can seem like a daunting task. However, following this guide can help you to avoid some common mistakes that all too many make. Remember:
Your business name needs to look good on a logo, in advertisements, and more

It should create a unique identity

There should be preferably a .com URL for the name

Will the name customers see let them know you are professional?

Do not use your own name, a town's name, or the same name as another company you own

Keep it simple

Register with your state

Get trademark protection
Now that you know the do's and don'ts of naming your property management business, you're ready to hit the drawing board!