One of the less known roles within the real estate industry is that of a property manager. Property managers are responsible for the management of residential or commercial real estate.
The Bureau of Labor Statistics estimates an employment growth of about 11% by 2026. The demand for real estate managers will continue to exist for the foreseeable future.
What Does A Property Manager Do?
As a real estate manager, you'll organize and manage the leases of residential, commercial or retail properties on behalf of their owners. Other duties you're expected to perform include;
Handling lease-ends, property visits, etc.

Handling evictions

Managing all issues surrounding the property (improvements, maintenance, repairs)

Collecting rent on behalf of the landlord

Finding tenants for vacant properties
Some rental managers are hired to manage properties on behalf of real estate investors, while others own their own properties. In both cases, you should have a background in both business administration and real estate.
Do a strong desire to work with people, job security, and decent salary top your wish list? If so, continue reading to find out what you need to do to become a property manager.
The Requirements To Become a Property Manager
Expand your knowledge base
Education requirements vary according to the different titles. Generally, a college degree in public administration, business administration, or real estate will be beneficial. However, there is quite a wide range of required education depending on the company you work for.
We recommend at least taking classes in higher education. This will help better prepare you for the workforce and allow you to network with like-minded people. You'll meet people who are either aspiring to work in property management or already working in property management.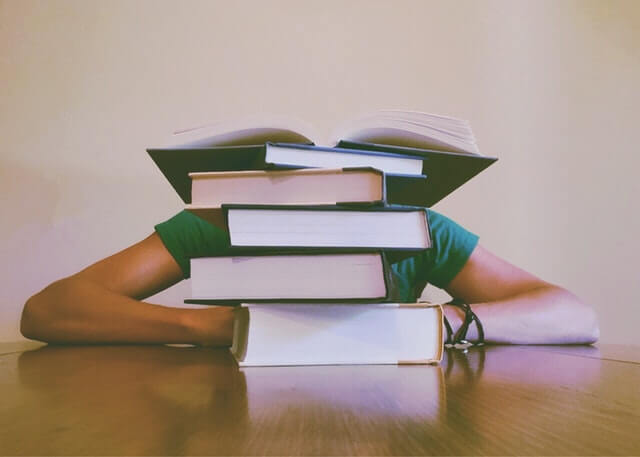 Property Management Companies Require a Real Estate License
If you're looking to start your own property management company, you'll definitely need some form of higher education. Most states require property management companies to have a real estate broker license.
The licensing requirements vary depending on the State. Montana, Oregon, and South Carolina recognize a property manager's license and not a real estate agent license. Other states like Maine, Vermont, and Idaho don't even require real estate managers to have licensing.
We strongly recommend doing research for your specific state before starting a property management company.
Common property management certifications
Residential management professional
Created by NARPM, this certification is one of the most recognized by property managers. To be eligible, you need to manage at least 25 units, have 2 years minimum experience, and have a real estate license in good standing.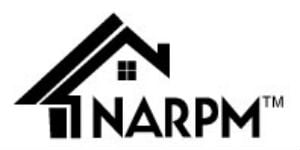 Certified manager of community associations
Created by the CAI, this certification helps certified members keep up-to-date on local laws. Members need to undergo continuing education to remain in good standing. It is currently awarded by the National Board of Certification for Community Association Managers.
Certified Apartment Manager
Awarded by the National Apartment Manager, this certification is ideal for those who work in bigger companies or larger apartment buildings. To obtain the certification, you need to complete a project, take a series of classes, and pass a final exam.
Certified Property Manager
This is one of the most difficult certifications to achieve. It is created by IREM. It shows that you have a real estate license or are not legally required to hold one. You also need a considerable amount of experience in real estate management or investing.
Consider joining a property manager's or realtor's association
In real estate, networking is essential. Joining associations will help advance your career and business. Signing up for workshops and seminars is a great way to expand your knowledge.
Benefits of joining property management associations:
Gain exposure to the latest technologies, tools, and vendors

Stay up-to-date on industry news and changing regulations

Get to network and share knowledge with your peers

Gain the opportunity to earn certifications that help differentiate you from the competition

Access to resources and continuing education opportunities

Receive nationally recognized designations. For example, you can earn designations such as Residential Management Professional, Certified Maintenance Coordinator, Certified Support Specialist, etc.
Different Types of Real Estate Managers
There are different kinds of real estate managers. There are onsite property managers, community association managers, residential managers, and commercial property managers.
1) An on-site property manager
Is responsible for the day-to-day operations of one piece of real estate. Examples include shopping centers, office buildings, or an apartment complex.
As an onsite real estate manager, you'll be required to:
Keep accurate, up-to-date records of income and expenditures from property operations

Responsible for enforcing the terms of lease agreements. Examples include enforcing termination-of-lease procedures, parking and pet restrictions, rent collection, etc.

Meet with residents when handling requests for repairs, maintenance, etc.
For more information see onsite residential property manager.
 
2)  Community association managers
A community association manager is a manager of a condominium or homeowners association. These professionals are responsible for the daily operations of a planned community.
To become a community association manager, you generally need a college education. Licensing is dependent on each state's regulation.
Should you choose to be a community association manager, here are some of the duties you can expect to perform:
Collecting dues and managing the books

Hiring personnel to maintain the grounds or conduct repairs

Evaluating service bids

Enforcing community rules and regulations
3) Residential and Commercial real estate managers
A commercial or residential property manager have similar roles. The difference is that a residential rental manager works with residential homes. Typically they work with individual investors. A commercial property manager performs many of the same tasks as a residential manager. The difference is that they deal with commercial properties.
Residential and commercial managers generally have the following responsibilities:
Administration and risk management

Marketing your property

Tenant screening

Maintenance management

Collection of rent

Eviction process

Financial records
What Skills Are Needed To Be a Property Manager?
This is application advice 101. To stand out as a real estate manager, you need to ensure there's something on your CV that differentiates you from all the other candidates.
Needless to say, your behaviors and attributes should stand out. You must have a likable personality, be articulate, and be presentable.
Here are 5 essential skills you need to excel in this field:
1. Understand the basics of marketing
Having general marketing experience is a must. As a property manager, you'll need to attract new clients and fill your vacant properties. Having a general understanding of marketing will help you excel. This will help you write a great rental description, which will, in turn, bring in more qualified leads.
 
2. Exceptional Organization Skills
Managing real estate can become pretty hectic. It's important you have good organization skills. Without proper organization skills, you'll find yourself lagging behind in keeping up with maintenance and repair schedules.
3.  Responsive customer service
It's important to remember you're dealing with people's homes. If their fridge breaks down you need to be responsive and understanding. Being able to sympathize with people's issues will help you quite a bit in providing excellent service to your tenants.
4.  Strong communication skills
It's the way you interact that will seal the deal. Learning to communicate effectively can make or break your company's growth.
5.  Basic handyman skills
Understanding typical problems that occur in homes will benefit you. You'll often be faced with small repairs and maintenance that need to be handled. If you're able to know what course of action to take in these situations it'll help you better serve your clients.
Other skills include:
Attention to detail

Self-confidence

Reliability

Proactivity

Some technological awareness
What is the career outlook for property managers?
Employment of property, real estate, and community association managers is projected to grow 11 percent from 2016 through to 2026.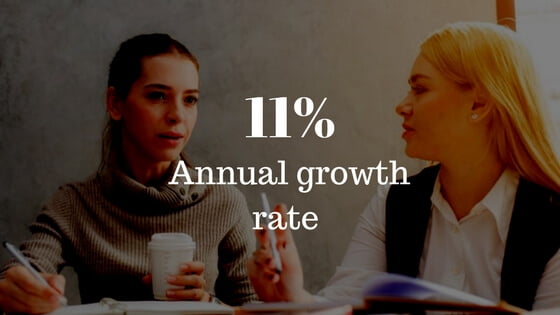 This is largely due to the following:
1) Rental owners are becoming more and more aware of the importance of property management firms.
2) More people are moving into condominium buildings. These are typically operated by a property management company.
3) New developments coming up are managed by homeowners or homeowner associations.
Where do property managers work?
Rental managers work in a variety of different companies. Some of these include:
Property management companies

Offices of real estate agents and brokers

Local government

Professional, social, civic, and similar organizations
Go Get Started!
Once you obtain the necessary certifications, it's just a matter of finding the right real estate management company. Look for companies that have solid reputations. You'll be learning a lot on the job so it's important to find a company that excels.
Wishing you all the best as you embark on this journey!