If you're marketing online, being on social media is critical. Not only do people use it to connect with friends and check news, but studies also suggest that people trust social media recommendations over traditional advertising platforms.
As a property manager, it's in your best interest to leverage the power of social media. By doing so, you'll be able to reach a wider network, upscale your marketing operations and show clients that you're responsive to technological innovations in your industry.
Why Use Social Media?
Consider these facts:
Americans have an average of 5 social media accounts.

97% of adults aged 16-64 visited a social media site in 2017.

78% of the U.S. population has a social media profile.

The average social media user has 7 accounts.

The number of active social media users has grown by 17% since 2015.

62% of U.S. adults get their news from social media.

Americans spend an average of 1 hour and 40 minutes on social media.
And those are just the current numbers. If you pair these with Ameri Research's projection that the social media market will grow at a CAGR of 21.29% until 2024, social media is undoubtedly an extremely powerful digital marketing tool you have at your disposal.
Reach isn't the only benefit of social media, though. Through it, you can also:
Form great relationships. By regularly promoting content (articles, photos, videos) on social media, your audience of partners, tenants and property owners can engage with and get to know you.
Attract property owners and tenants. Through social media, you can create, maintain and leverage a wide network of tenants and owners.
Let people know who you are and what you do. For example, you can craft stories that reinforce your brand, share a customer testimonial, or post photos of your team at work.
Convinced of social media's ability to grab property management leads? To get started on utilizing social media for your business, here are the tips you can follow.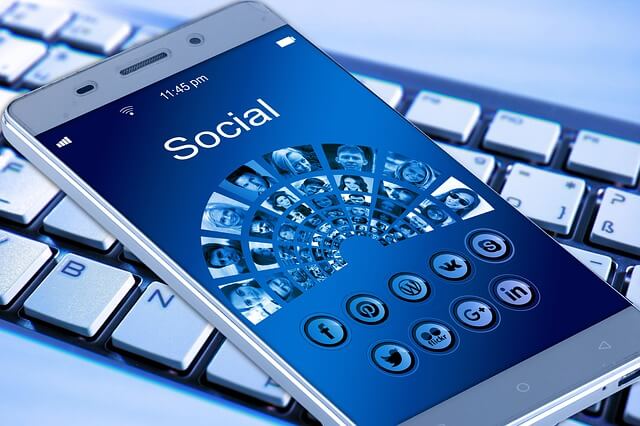 Define your goals.
Before you start your social media campaign, ask yourself these questions.
What are your goals?

How many social media sites can you reasonably manage?

How much time can you allocate to managing your social media accounts?

Can you integrate social media into your current marketing strategy? Or do you need a complete overhaul of that strategy altogether?
Put out feelers.
If you're new to marketing on social media, you'll want to start small. Set up accounts on the most popular sites like Facebook and Twitter first. Post unique, engaging and evergreen content on a regular basis. Get a feel for what prospective clients want (and don't want).
Build relationships with influencers.
Look for property managers who are considered "experts" in their field, and reach out to them via social media. You can message them along the lines of "Hey, I'm a property manager in (insert your area here), and I was wondering if I could pick your brain on (insert property management topic here)?" Or you can simply hit the "Like" or "Follow" button, depending on the social networking site you're using.
Keep in mind that relationships work both ways. You want to connect with an influencer when they have something to offer and you have something to give them in return. Influencers are flooded with requests to "connect" every day, so coming across as genuine in your interactions is a surefire way to get (and stay) in their good books.
Start a blog.
One way to show influencers (and your "fans") that you're worth building a relationship with is to position yourself as an authority in your field. And one of the best ways to do that is to start a blog.
The goal of your blog should be to showcase your property management knowledge. For example, if you're a property manager in New Orleans, you want to pump out posts like "Guide To Drawing Up a Lease Agreement in New Orleans" or "Average Property Management Fees in Louisiana." Mix it up with photos, videos and the like, and you'll boost your chances of having a winning content marketing strategy.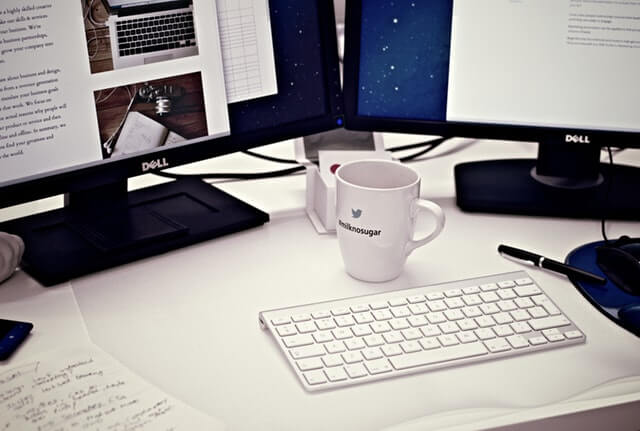 Go local.
As much as possible, aim your social media content at a local audience. It's easier for potential clients to find you if you optimize for  "property management in Florida" than just "property management" in general. You can market to people outside your area, of course, but keep in mind that you'll find better quality prospects if you keep your content targeted.
Optimize for Google.
Your website isn't the only thing that should follow the principles of property management SEO. Social media pages should also be designed such that Google can easily crawl and rank them.
Fill out your profile as completely as you can. Encourage clients to leave reviews on your Facebook page. Post content as often as you can. Get help from an SEO specialist if you're not sure how to optimize your social media.
Give incentives to promote engagement.
You don't have to do all the marketing on your own. Fans will gladly spread the good word about you — as long as you give them a good reason to do so.
For example, you can have a contest that goes like this: If someone likes your page, they'll have a chance to win (insert prize here). You can also partner with local establishments for freebies that'll help you sweeten the deal.
Be careful not to make the contests too gimmicky, though. You want clients to stay because you have something of value to offer on your own, not because you're generous with freebies!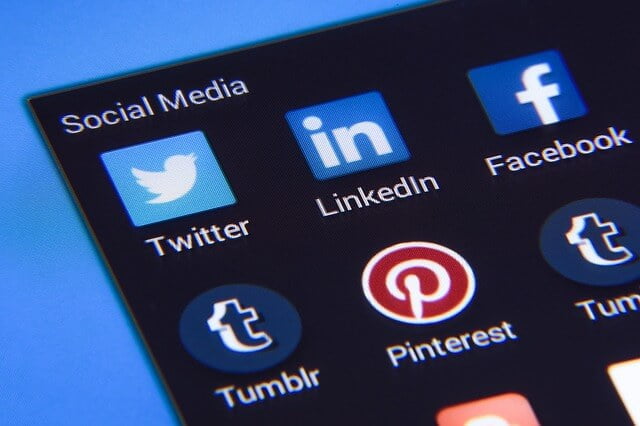 Don't forget your analytics.
How do you know if your social media campaign is working? Simple: Take a look at your analytics.
If you use Facebook for Business, you can click the "Insights" tab just above your page and check your stats. Twitter has a similar feature: Click your profile picture on the top right side of your page, click "Analytics," and you can check information such as "Tweet impressions," "Profile visits" and the number of "Followers."
By analyzing the data, you can figure out where you are and where you want to go. For example, what types of content do people "Like" and "Share" the most? Is it your blog posts? Photos? Videos? More importantly, why do they engage with that kind of content? How can you create more of that kind of content in the future?
Outsource your social media.
Don't have time to do all that marketing? Want to scale up your social media campaign, but aren't sure how? If you answer "Yes" to any of these questions, let someone else handle your social media marketing.
Ideally, you want a marketer who specializes in local SEO for property management companies — or, at least, someone who's been in the business long enough to know what works and what doesn't.
At Upkeep Media we specialize in property management marketing. Don't hesitate to contact us today and find out more about how we can help you grow your business. 
As a property management professional, you don't want to overlook social media as a marketing tool. It has the potential not only to reach a large audience but also to keep and build relationships with the sorts of people you want to keep in your network. Sure, it takes time — but then, what worthy endeavor doesn't?