So you're wondering how to start a property management company? 
Well, luckily you've come to the right place. We've put together an in-depth property management resource page filled with information to help you get started on your journey to becoming a property manager. 
Pro Tip: To get the most out of this resource page on how to start a property management company, begin by watching the video above to hear directly from a property management company owner on what they did to make their property management business thrive. Once you've watched the video, keep on reading the article below for the steps to take in order to become a successful property manager.
As a property manager, you're expected to take care of properties (commercial or residential) for individuals, real estate investor groups, and families.
Some of the upsides for property managers include the flexible schedule, low start-up costs, and an almost guaranteed passive income.
The downsides to property management include keeping track of local state regulatory controls and legal licensing requirements for the properties you are managing. Properties are one of the biggest sources of legal complaints to regulatory agencies in various states.
But you won't have to worry about legal complaints. You're reading this article, so you're already amongst the real estate professionals and property managers who do their research and avoid these legal pitfalls.
This mindset is what makes the job of being a property manager rewarding to engage in. 
Being the owner of a property management company can be a great business venture for those with experience in property management and/or real estate.
As the name suggests, property managers handle almost everything related to managing a rental owner's properties, including but not limited to rent collection, maintenance, control, and real estate acquisition.
What Skills Do You Need Before Starting a Property Management Company?
Since you're going to deal with different people when managing properties – maintenance contractors, vetting companies, tenants, landlords, and the like – property managers should have great interpersonal and communication skills.
It also helps if you are focused, highly motivated as well as experienced in hiring and training employees. This will help you as your management business starts to grow and you take on more properties. 
If you're looking for tips to build a solid foundation of knowledge about being a property manager before you start your professional career in property management, you've landed in the right place for some advice.
You don't need to start your journey as a property manager with an expensive education or get confused by all the available property management software and tools.
Keep on reading to get the information you need that could hold the key to your future property management company's success.
How to start a Property Management Company
1. Start With The Basics
Before you can start managing any properties, there are a few things you need to do. Like with all businesses, you'll need to meet some necessary state requirements to set up a legal entity for your property management company. Most of the property management companies in North America are limited liability companies. However, we recommend you consult with an attorney to find out what's best for your situation to start a legal property management company.
If you'd rather not consult an attorney for legal advice, setting up an LLC doesn't need to be expensive. In fact, you can do it yourself.
You only need to look up the legal filing process for your state online and download their free Articles of Organization template. Including all fees, the total cost should range from $50-150. Don't forget to think about your property management company name beforehand.
Once you've established your property management company as a legal entity, the next step is to set up an office that you can manage your properties from. Luckily, it's as simple as setting aside a room in your home to use as your office for business. Nonetheless, for the sake of privacy, you'd want to set up a separate post office box for your contact as a property manager.
Finally, you'll need a professional email address, fax, and phone number before you start managing any properties so that your future clients can contact you. There are a ton of online services that offer automatic call forwarding if you need a separate phone number but still want to use your own mobile phone.
As for your email account as a property manager, you can start a free email account with Zoho. If you have the budget, you can also start a Gmail account for a nominal monthly fee. Having an email account crucial to establishing a professional point of contact with the tenants that will reside in the properties you manage. 
2. Writing a Property Management Business Plan
If you want to establish a property management company that'll succeed, you need a business plan. A business plan allows you to pin down your business concept, as well as the strategies you'll use to achieve your property management company's goals and effectively manage your properties. This will help set you apart from other property managers. 
It's important that you consider factors like relevant statistics, figures, and other data, before managing any properties. Your business plan should clearly outline all the strategies that you intend to implement to operate your property management company.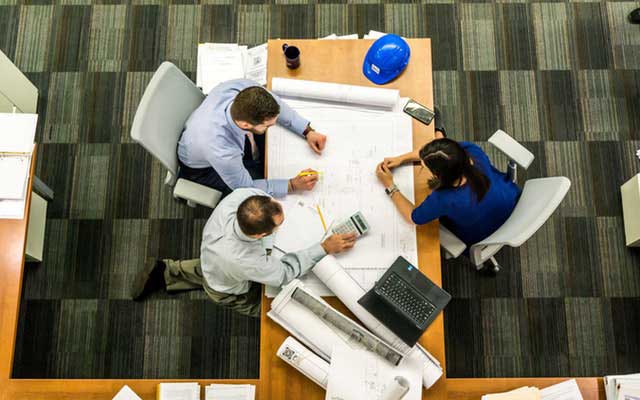 Make sure your property management business plan includes the following information:
Projections on income generation. It's better to be conservative with your estimates; that is, it's better to underestimate rather than overestimate your projected income. Make sure to set realistic expectations for the number of properties you'll be managing, as well as the management fees you'll charge for each property.
Company description and executive summary. This covers your company's mission and vision statement. Here, you should emphasize what sets your property management business apart from other property management companies. This will help you when you're marketing to attract customers to use you for their properties. 
Miscellaneous. Other things you should include are your product offering, pricing, property marketing, and sales analysis/strategies, SWOT analysis, advertising strategy, expansion strategies, property management techniques, the communities you want to focus on for your properties, as well as costing and financial projections.
3. Market Feasibility and Research
Don't forget to conduct careful research on the physical location of your business and the nearby properties. This way, you'll have a clear understanding of your target demographic, the rental rates in the community, your business competition for properties, whether it's a buyer or seller's real estate market, the type of property management you should specialize in (residential or commercial), etc.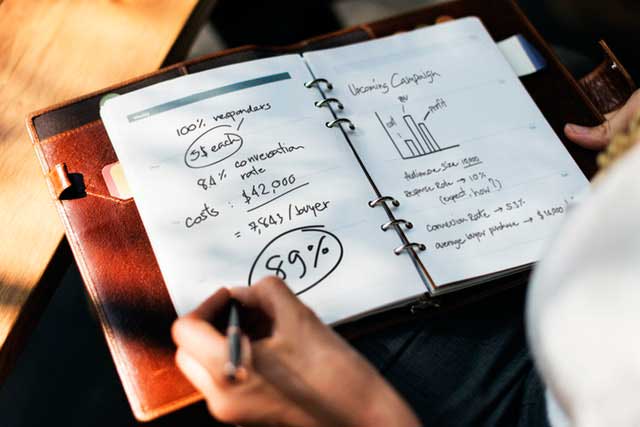 Conducting real estate market research doesn't have to be difficult. There is a lot of information available to you online. You can start by looking at sites like Google trends to see the historical real estate demand in your city. You can also read about your local real estate market, or check out other property managers to find out how they market their business.
4. Finding Clients
The best places to network and find business customers are local real estate investment clubs. To contact as many real estate agents, investors, and landlords as possible, join as many of these real estate investment clubs as you can. Networking with landlords and real estate investors is crucial when it comes to getting your business off the ground and building your reputation as a manger.
Use the Internet to find real estate investment clubs in your area. Start with a Google search. Look into Facebook, LinkedIn, and Meetup.com for real estate investment groups specific to your city.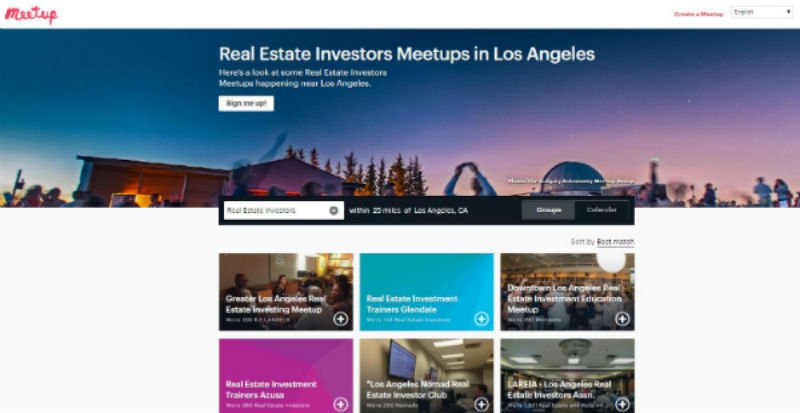 Also, network with people who can benefit your business and see you as an asset. For example, real estate agents can be a great source of client referrals. They're often the first point of contact for many real estate investors. Consider reaching out to real estate agents in your area and offering them a referral fee. This will help set your business apart from other property managers.
Besides real estate agents, hard money lenders can also be useful to your new business. Sometimes, they find themselves stuck with rental properties. You can also check out network opportunities in these non-traditional places and events.
While referrals are the best way to grow your business, you'll also need to focus on marketing your property management business. Use a mix of online and offline avenues to do your business marketing as a manager.
Here are some places to get started.
Attend real estate business fairs, seminars, and expos to connect with real estate agents. 

Invest in online paid ads to boost exposure for your business.

Create a

 high-quality property management website.
Optimize your property management website for search engines 

so that it ranks higher than other property management companies. 

Advertise your property management services on rental sites and property/real estate magazines.

Send brochures to real estate agents and property owners.

Sponsor TV programs related to your business.

Leverage social media platforms like LinkedIn, Twitter, Facebook, Instagram, Google+ and Badoo to promote your property management business to real estate investors.

Attend landlord and residence association meetings.

Distribute business flyers in targeted areas from time to time.

Place your flex banners with your company's contacts and logos in every property you put up for lease or sale.
5. Dealing With Property Management Competition
Since the barrier to the property management and real estate industry is relatively low, expect to have a lot of competition from other property managers and make sure you're prepared to handle it. The level of competition between management companies depends on the locality you choose to target.
For example, if you start your property management company in a small town, you'll naturally have less competition from other property managers. Similarly, if you locate your business in large cities like Los Angeles, Las Vegas, Miami, and Houston, you'll be up against some pretty tough property managers already established in the industry.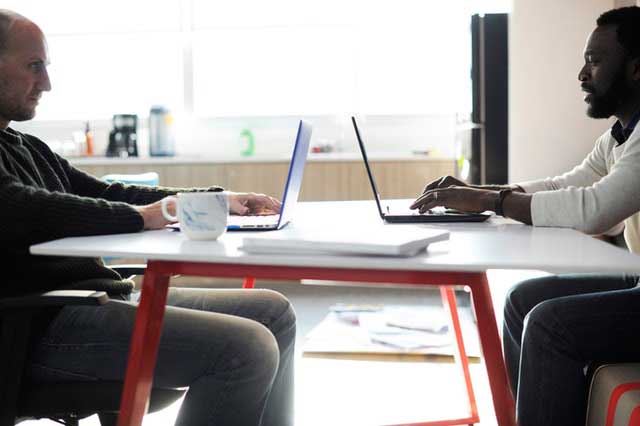 Regardless of where you decide to start your business, fine-tuning your marketing and sales strategies is key to your success as a property manager.
It's never easy to start a new business. But with hard work and dedication, you can start a successful property management company in no time.
As a beginner property manager, you have to focus on providing top-notch customer service. By providing excellent property management services, you're more likely to receive referrals from existing clients and set yourself apart from other property managers.
6. Finding Qualified Tenants
Finding tenants is one thing, but finding qualified ones is another. Your first impulse as a property manager might be to look for tenants on Craigslist. However, your target market might be looking for housing in a different avenue. For example, they might be looking for homes to rent on zillow.com, trulia.com or the local daily newspaper.
Figure out the way your potential tenants are searching for rental units. Focus on how you can capitalize on that method to get your prospects. Check out this article for a list of online sites you can use to find tenants as a property manager.
When screening tenants, make sure you follow your state's legal regulations. Don't forget to comply with the Fair Housing Act. Otherwise, you'll run into legal issues with your business from the get-go.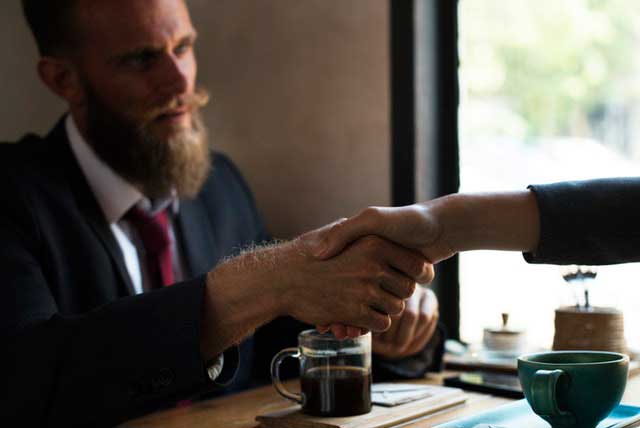 Once you have interested applicants, set up meetings to show them your properties. To avoid no-shows, confirm the meeting beforehand via phone call or email. Also, bring a hefty stack of rental application forms with you.
After narrowing down your list of applicants, make sure you perform your due diligence. An important part of management is performing detailed background checks on each applicant. This includes checking their criminal history, credit score, calling references, and the like.
At this point, be sure to include all the required disclosures and addendums, such as state-specific lease agreements. Unfortunately, most beginner landlords and property managers underestimate the significance of having a solid lease agreement.
The lease agreement is the first document a judge will ask for when legal disputes between tenants and landlords or property managers arise. You can find state-specific lease agreement packages, a variety of screening services, and a free rental application for your business at EZ Landlord Forms.
7. Property Management
Good property management companies maximize clients' profits by reducing vacancy rates and finding tenants in a timely manner while also minimizing risks such as damages to property and litigation expenses.
One way to achieve this is as a property manager to have an effective incentive program. According to research, offering incentives to tenants can help reduce turn over and also keep residents happy. As a property manager, you can offer incentives in the form of reward points for jobs and other good deeds by tenants.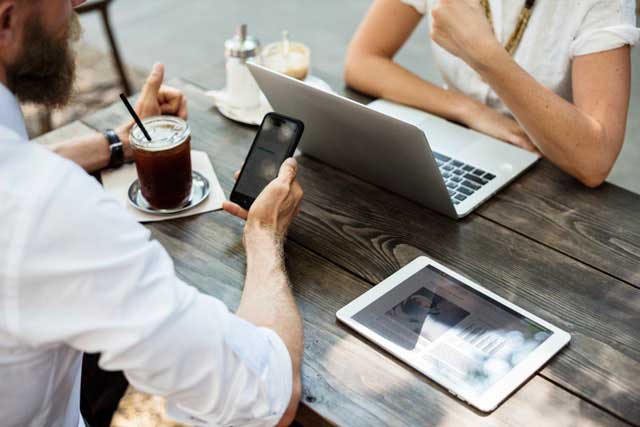 Since you'll be dealing with repairs and maintenance on a regular basis, you'll need to have several contractors as a property manager. You can find competent yet affordable contractors through the contacts you made while starting your property management company. Strive to establish close, long-term relationships with high-quality contractors for the success of your business. 
Figuring out how to start a property management company and navigating the real estate industry can be challenging. But after reading and applying all these tips, you are sure to be headed in the right direction.
Being a manager can be an extremely rewarding job when the property owner is a knowledgeable professional like you. Property management requires the ability to make decisions on the fly and also a love of working with people to manage their properties.
If you need assistance marketing your property management company, don't hesitate to contact us. We specialize in helping property management companies grow, and would love to speak with you about how we can help your management business.